Metabolism Boosting Breakfast Smoothie Recipe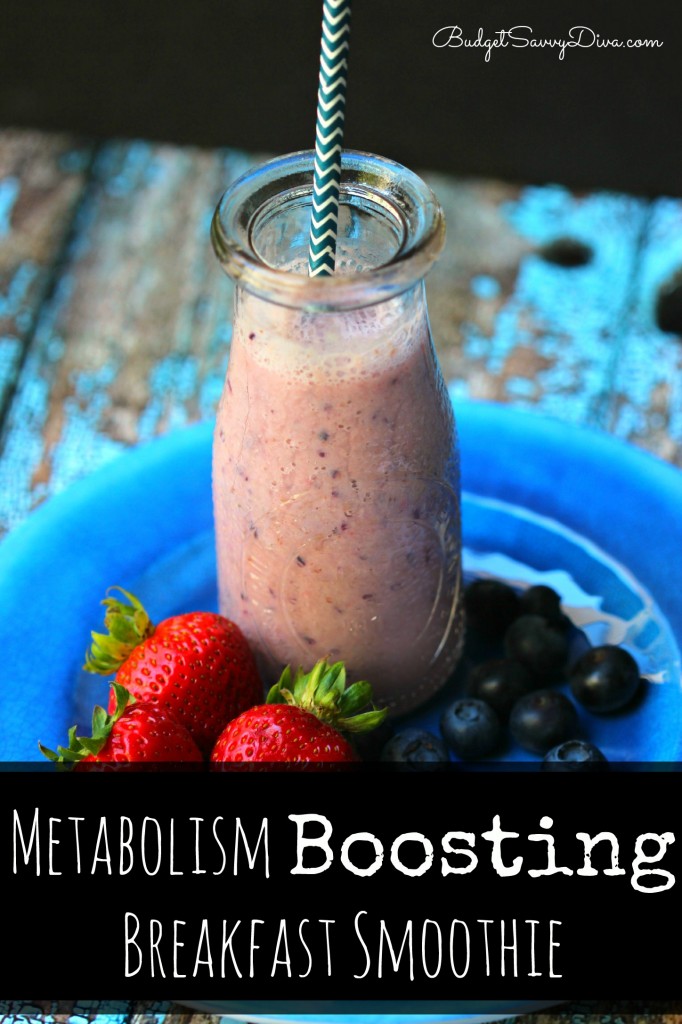 Make sure to REPIN this recipe 🙂
Smoothie TIME! I wanted to make a smoothie today that would be full of yummy goodness and some elements that you would not be expecting like the ginger — my whole family loved the smoothie ( though the first time we tried it we realized we forgot to add the honey….. it was great after we added the extra sweetness…. though my mom preferred it without the honey ( she is the weird one in the family 😉 )
I just want to point out the blue plate in the picture above… I got it on clearance at Sur La Table last week —- I am in LOVE with it…. You will not believe how much I paid for it —- just a mere $3.95! It is actually plastic ( though I do not think it photographs like plastic) — what do you think?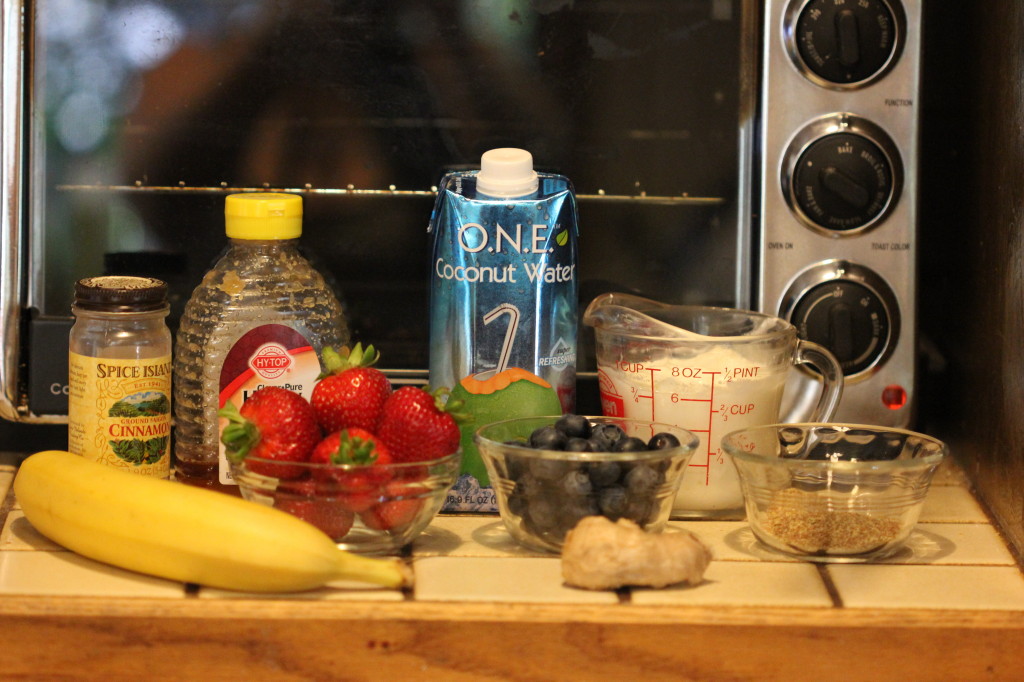 There are so many metabolism boosting ingredients – like the ginger, cinnamon, and flax seed. I do not use flax seed usually so I got the amount I needed in the bulk section at my local grocery store – ended up being like $.05
This recipe is naturally gluten free and makes enough for 4 servings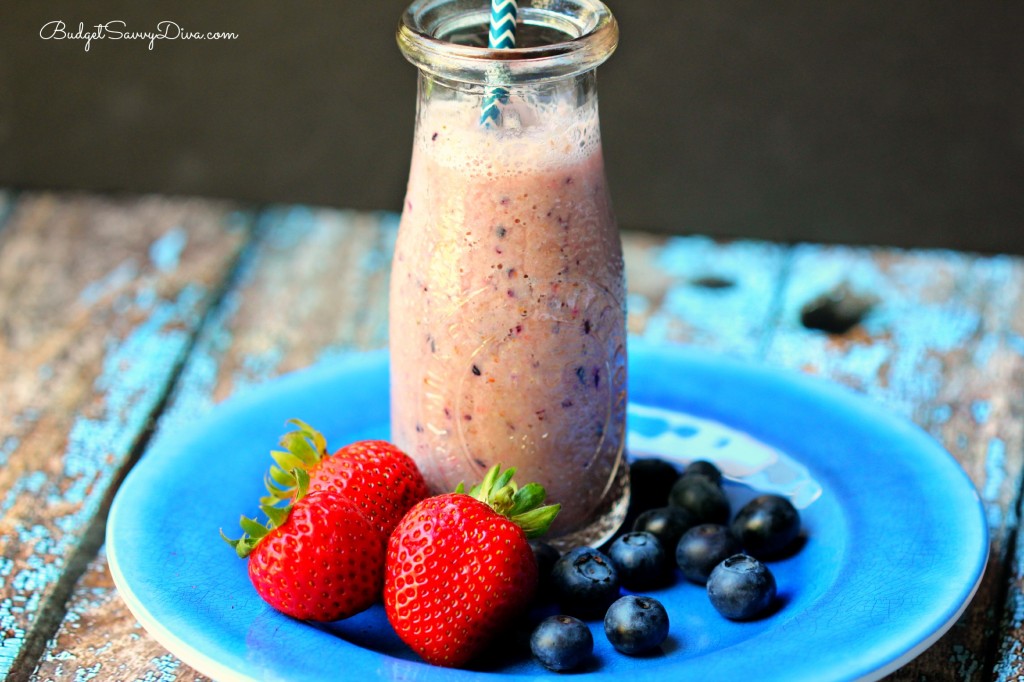 You can feel free to add more to the smoothie – I personally would of added a tablespoon of lemon juice ( but then I would want to add more honey) if you did not know lemon juice helps boost your metabolism 😉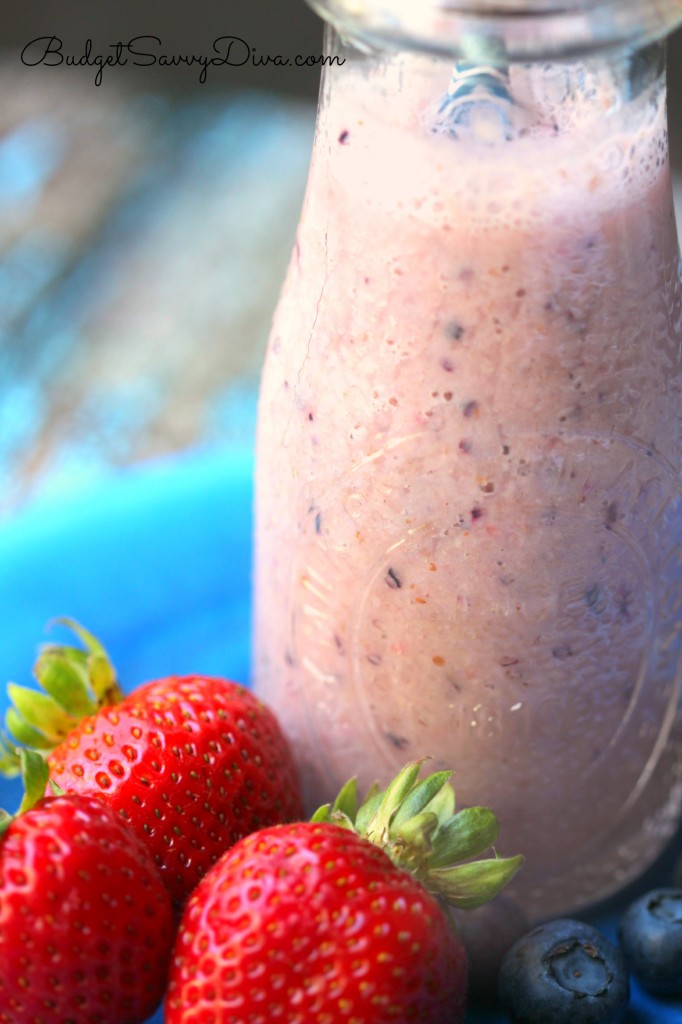 If you do make the Metabolism Boosting Breakfast Smoothie Recipe make sure to comment and let us know what you think 🙂
Love You Guys!
Metabolism Boosting Breakfast Smoothie
Ingredients
½ cup strawberries
½ cup blueberries
1 banana
6 oz greek yogurt unsweetened
1 cup coconut water
1 tbsp honey
1 tsp fresh ginger
½ tsp cinnamon
1 tbsp. Flax Seed
Instructions
Place all the ingredients in a blender
Feel free to add about ½ cup of ice
Blend until smooth
Serve and Enjoy - this smoothie makes about 4 servings
 Recipe is adapted from HERE