Outback Steakhouse Ranch Salad Dressing Recipe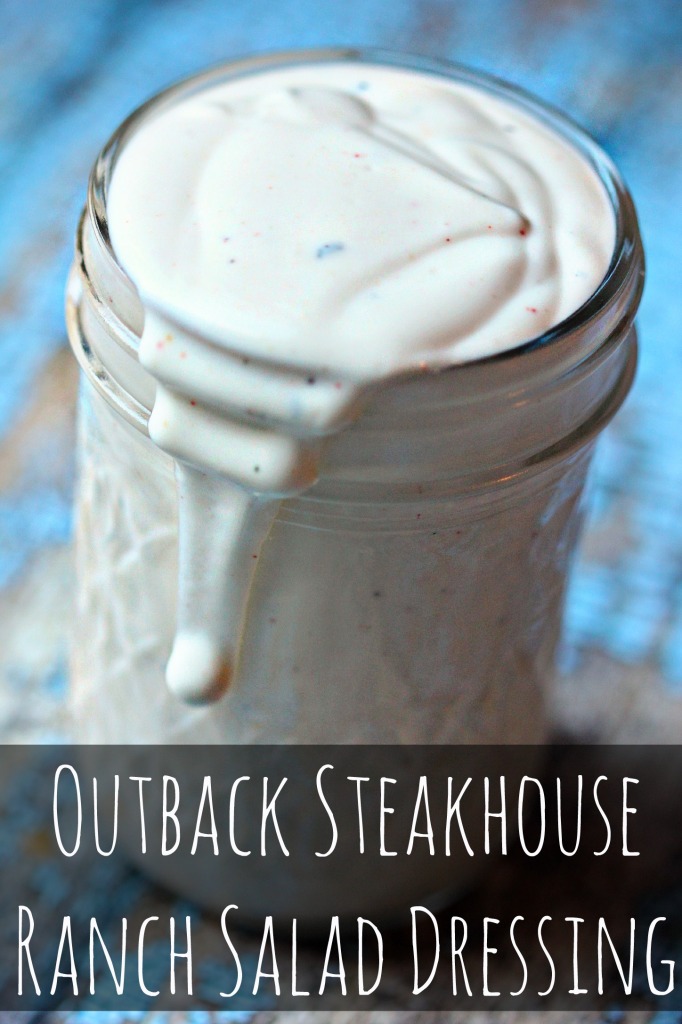 Make sure to REPIN this recipe
Every year I budget how much I am going to spend during the holidays and like every year I kinda go over board — which means not eating out for about 1 month
I have been craving some Ranch Salad Dressing from Outback Steakhouse menu, so I thought it would be fun to try and make it myself.
It worked out so well – and it is extremely frugal I decided to make it again for you 🙂
What I love so much is that you can place the dressing you do not use into a mason jar and place in your fridge
It should be good in the fridge for a couple weeks 🙂 It is cheaper to make than buying some fancy dressing at the store – the type they have in the refrigerated section that look amazing but are WAY too pricey for this girl
I really hope you enjoy the recipe as much I did 🙂 Plus it is SUPER easy to make – the same amount of time as a few commercial breaks during your favorite show —- this is how I count time in my house.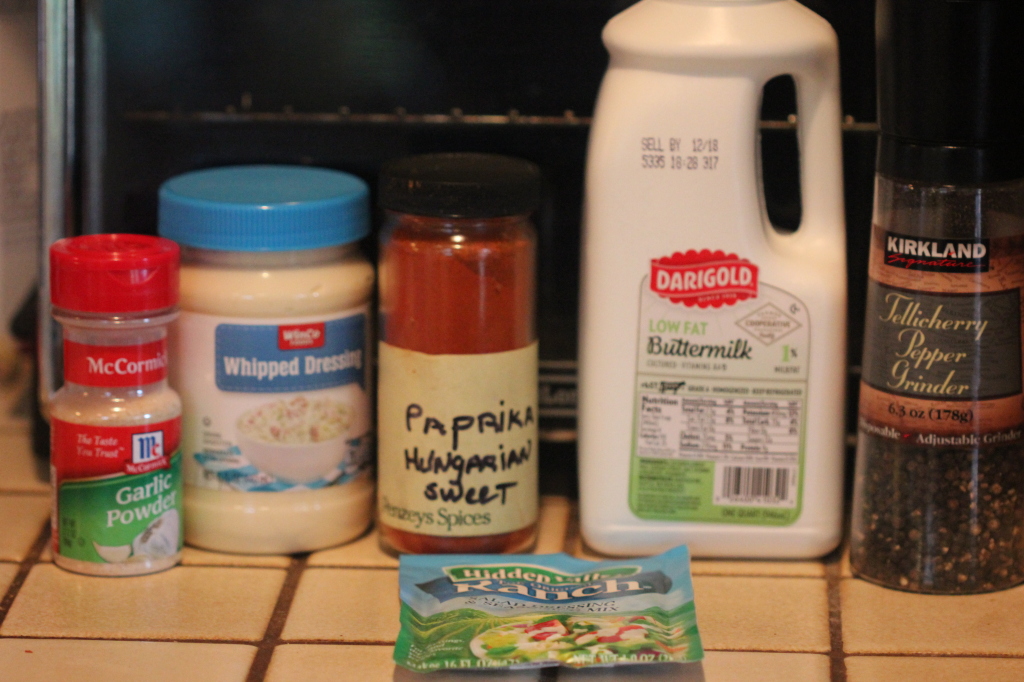 I used something called Whipped Dressing – that is Winco's version of Miracle Whip ( whip my Dad loves) but for the FULL Effect you will want to use mayo
This make enough dressing – about 1 1/2 Cups – so it should last you a while 🙂
If you do make the Outback Steakhouse Ranch Salad Dressing Recipe please let me know what you think 🙂
Love You Guys!
Outback Steakhouse Ranch Salad Dressing Recipe
Ingredients
1 packet Hidden Valley Ranch Dressing Mix
½ cup light mayonnaise
½ cup light sour cream
½ cup buttermilk
¼ tsp. black pepper
¼ tsp. paprika
⅛ tsp. garlic powder
Instructions
Place all the ingredients in a mixing bowl - whisk together very well
Enjoy on your salad
Recipe is adapted from HERE