Make sure to repin this recipe
I am determined to find more casserole recipes – Eric especially loves casseroles and has no problem eating the same thing a couple days in a row – so a casserole is the perfect choice when I do not want to clean the kitchen for a couple days.
I do not know if you are anything like I am but I tend to make my kitchen look like a war zone after I finish cooking — and if I let it go for a day ( it is all over) — so I have been coming up with meals that span at least 3 meals.
I love to cook but I hate to clean — I need this as a bummer sticker
What I like about this recipe is that it is very versatile and VERY easy to make and everyone seemed to enjoy it 🙂 I figured out the cost and it was about $5 for 3 meals for Eric is not half bad.
Do you often bake casseroles at home? What kind do you make – I would love ideas of different casseroles I should try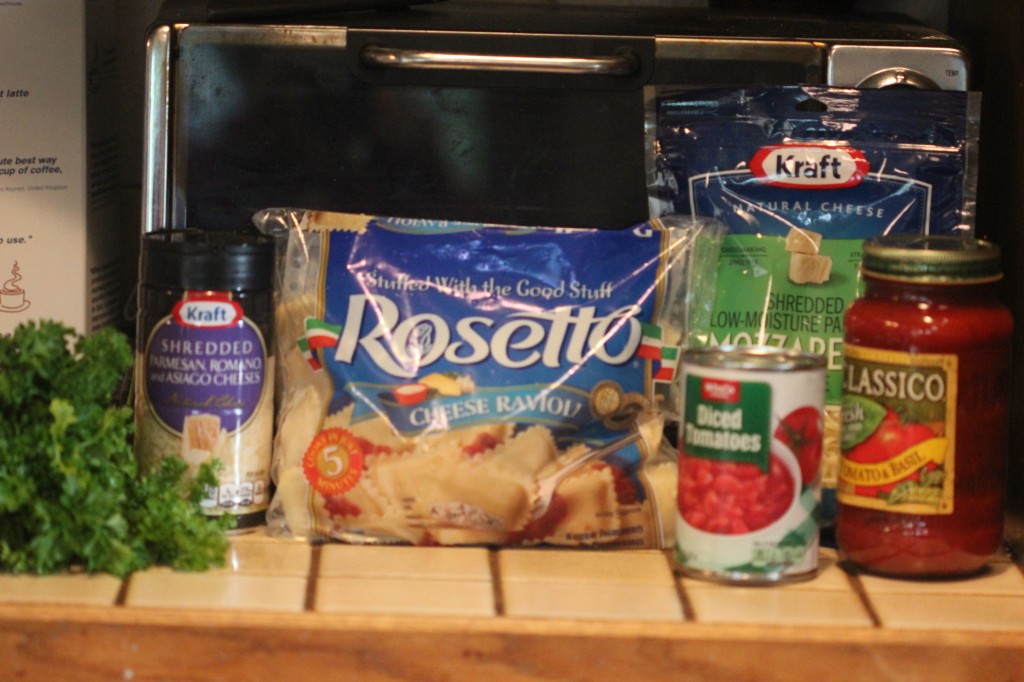 I ended up using cheese ravioli – you can use any type you like – you will need about 1 pound ( I ended up using 1 1/2 bags of ravioli for this recipe )
What I love about this recipe is that you do not need to cook the ravioli since it cooks in the casserole — so there are no cans needed for this dish ( best news ever)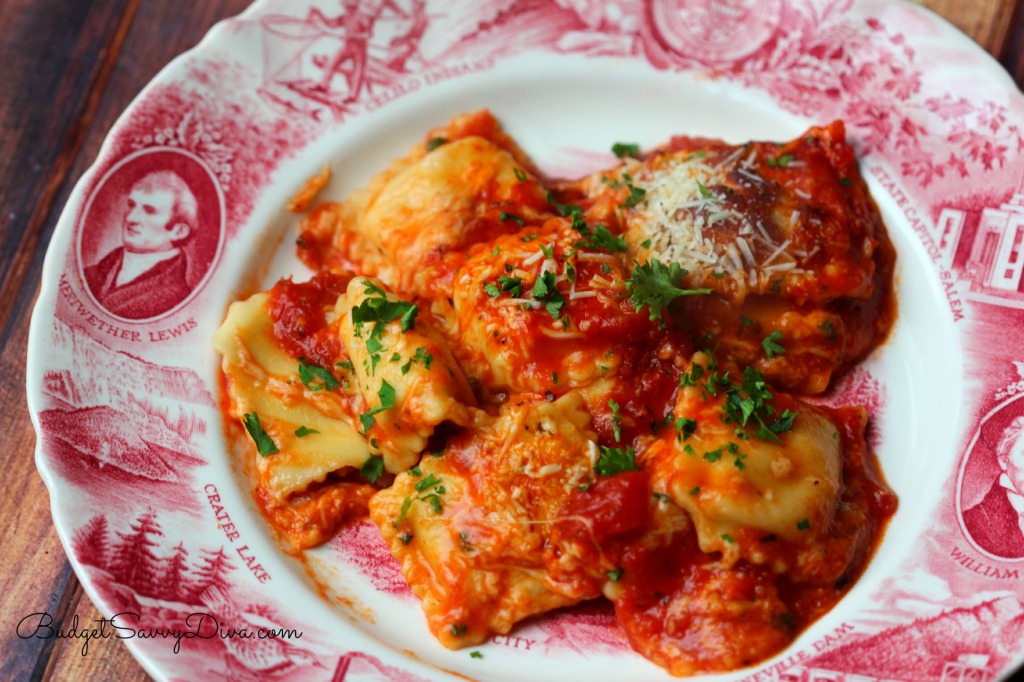 This recipe is about 6 servings – above is how the casserole will look on the plate – I added a little parsley to give it a different texture and color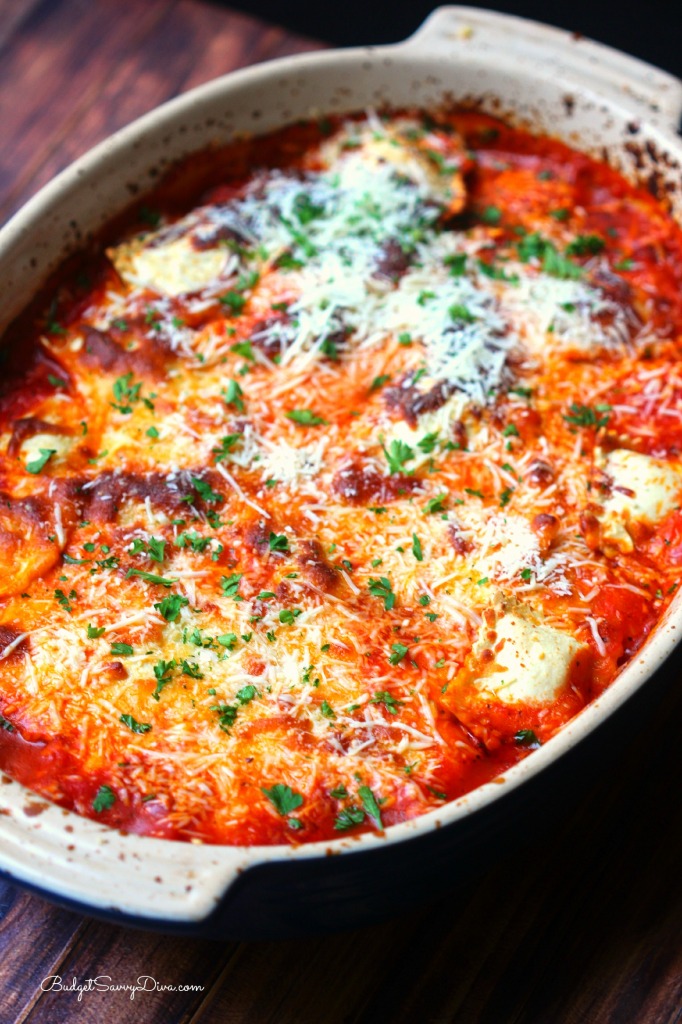 If you do try the Ravioli Bake Recipe please comment and let us know what you thought 🙂
Love You Guys!
Ravioli Bake Recipe
Ingredients
24 Ounces of Pasta Sauce ( your favorite type)
14.5 oz of diced tomatoes ( do not drain)
½ Cup of Water
1 to 1½ pound of frozen raviolis
2 Cups of Mozzarella Cheese - Shredded
1 Cup of Parmesan Cheese - Shredded
2 Tablespoons of Parsley - Chopped Well
Instructions
Preheat oven to 400 - lightly grease a 9x13 casserole dish
In the dish carefully mix - water, diced tomatoes, and pasta sauce together - make sure it cover the complete bottom of the dish
Place one layer of pasta on top ( remember it will still be frozen) - place one cup of cheese on top of the cheese layer then one more layer of pasta top with the rest of the mozzarella cheese and Parmesan cheese
Bake for 45 minutes
Serve with parsley as garnish
Enjoy
Recipe is adapted from HERE