The BEST Fries EVER Recipe

Make sure to REPIN this recipe
I love fries. If I had the authority I would make fries a basic food group. My family ( meaning my dad always made steak fries when I was a kid — I was not a fan)  I love those really thin shoestring fries especially with some chopped garlic and rosemary
What I love about these fries is that they are not fried! I actually baked them – I did drizzle a "healthy" amount of olive oil and baked the potatoes at 400 — just flip after about 12 minutes
While the potatoes are still super hot sprinkle sea salt and enjoy!
I even made my fry sauce for this recipe – have you had my fry sauce yet ? Go HERE for the recipe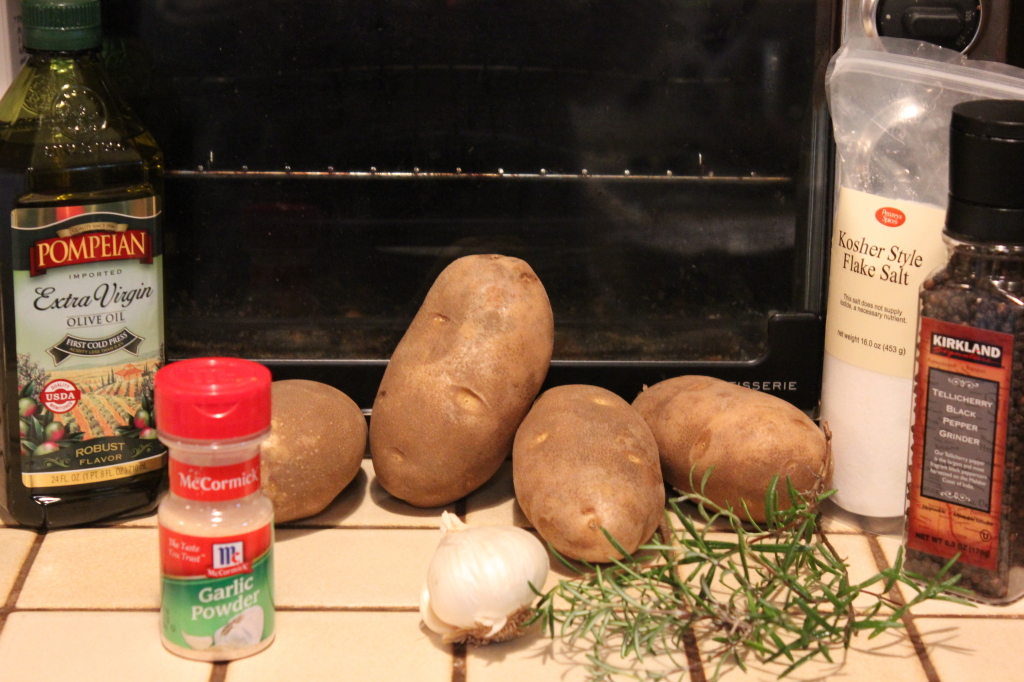 What I love so much about this recipe is how frugal it is – you can use russet potatoes – super inexpensive — everything in this recipe should already be in your pantry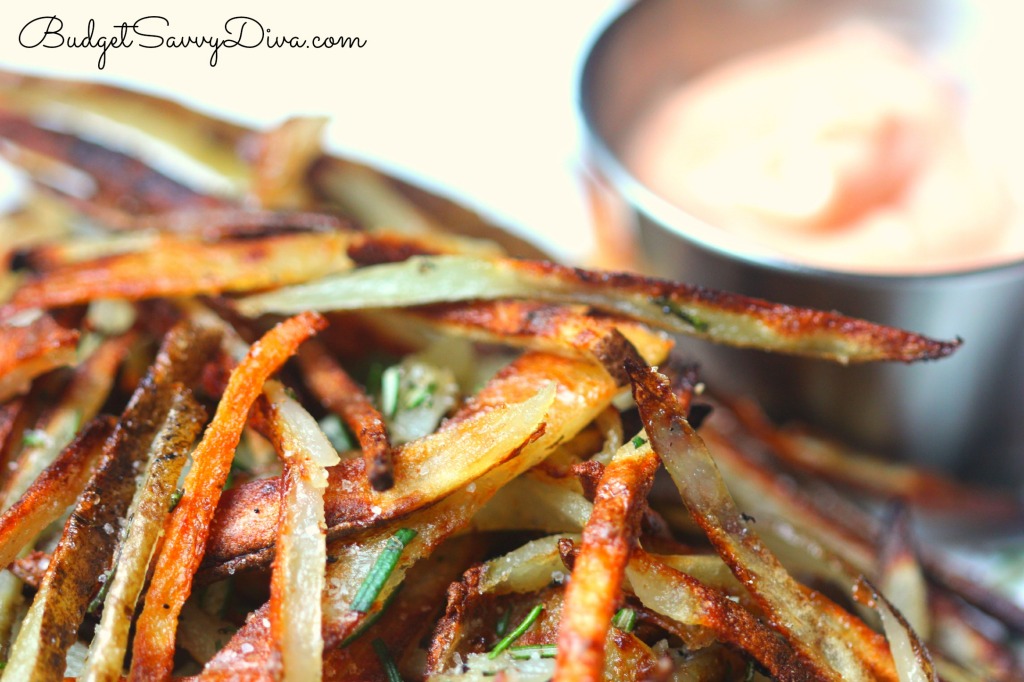 What is your favorite type of fries?
What I like so much about this recipe is that it makes enough for 6 hungry people — or one hungry Sara 😉 Just Kidding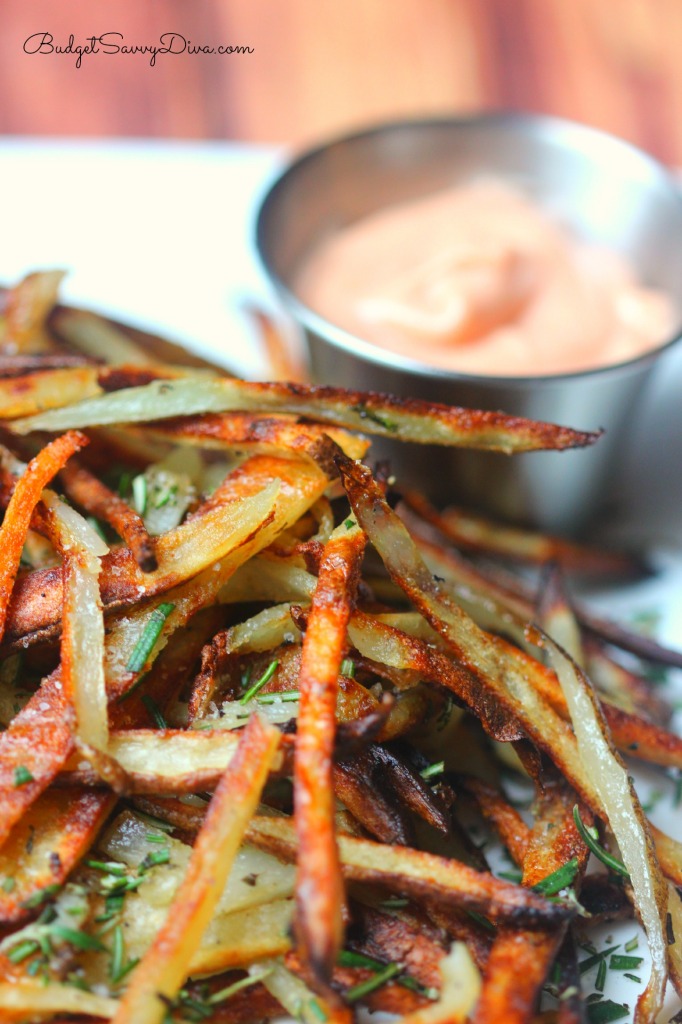 If you do make the The BEST Fries EVER Recipe please let us know what you think 🙂
Love You Guys
The BEST Fries EVER Recipe
Ingredients
4 Large Russet Potatoes
Olive Oil
Salt
Garlic Powder
1 Garlic Clove - minced
1 tsp of rosemary - chopped
¼ tsp of pepper
Instructions
Preheat oven to 400
Cut the potatoes into shoestring size - all I did was cut the potato in half and half again until you have the size of the fry
Wash the fries to get off the extra starch - dry potatoes and place onto 2 cookie sheets drizzle olive oil on the potatoes
Season with pepper and garlic powder
Sprinkle with rosemary and garlic
Bake for 12 minutes - flip fries and bake for another 10 minutes
Season with salt and enjoy