Easy French Toast Sticks Recipe

Make sure to repin this recipe – you rock!
French Toast is one of my favorite things to make. It is really easy to make and it is SO very good – especially with some fresh berries or chocolate chips
I thought it would be fun to do something a little different and make the toast into strips – so it makes it easier to dip and so this breakfast is transformed into a finger food
What is your favorite food to have for breakfast? I personally love a awesome omelet full of basil and cheese with ketchup on the side ( love me some ketchup with my eggs)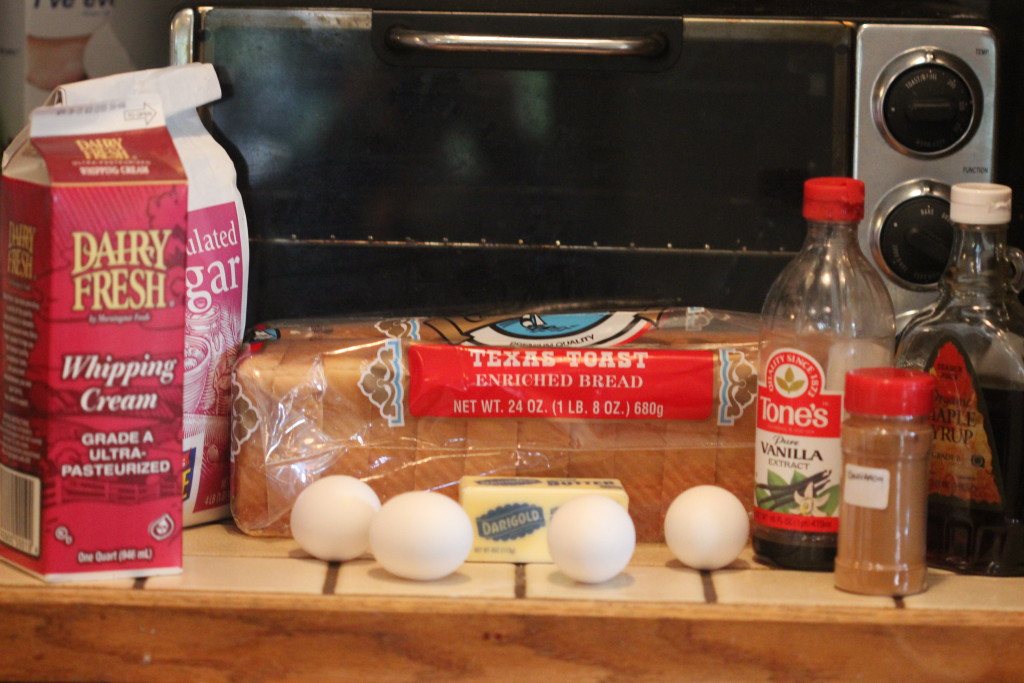 Texas Toast really is the only break you should use to make french toast – it really holds up so well to the egg mixture
This recipe took maybe 10 minutes to make
The strawberries are not pictured – they were just a quick add on as was the powdered sugar – but it is highly suggested by me 🙂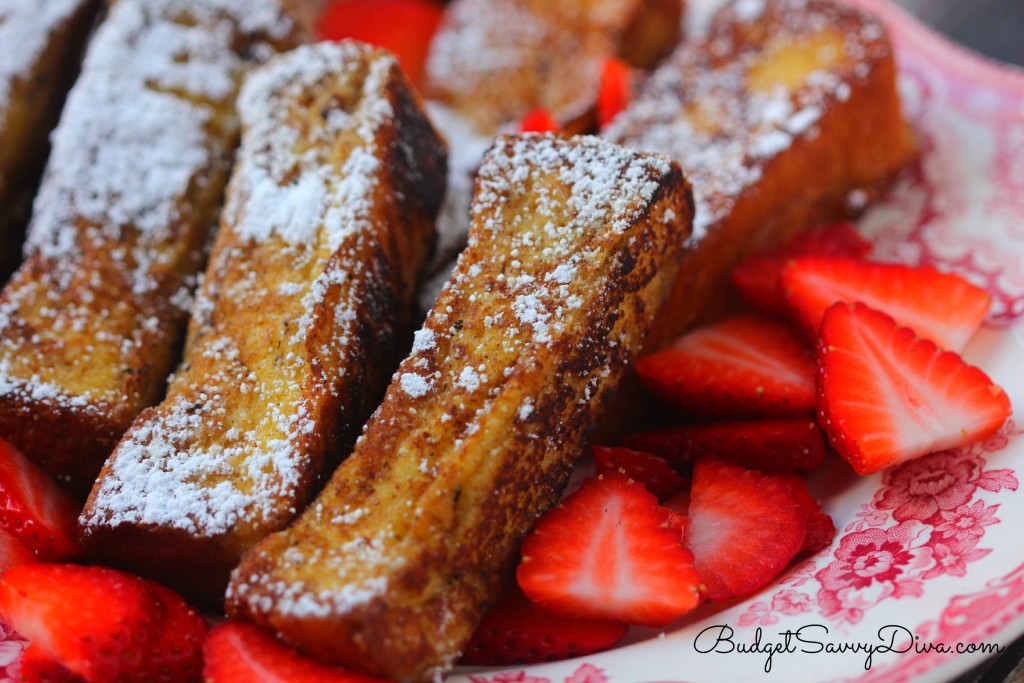 This recipe is enough for a family of four – and it really does not cost that much to make – maybe $5 ? The strawberries were pretty expensive though – I cannot wait for strawberry season again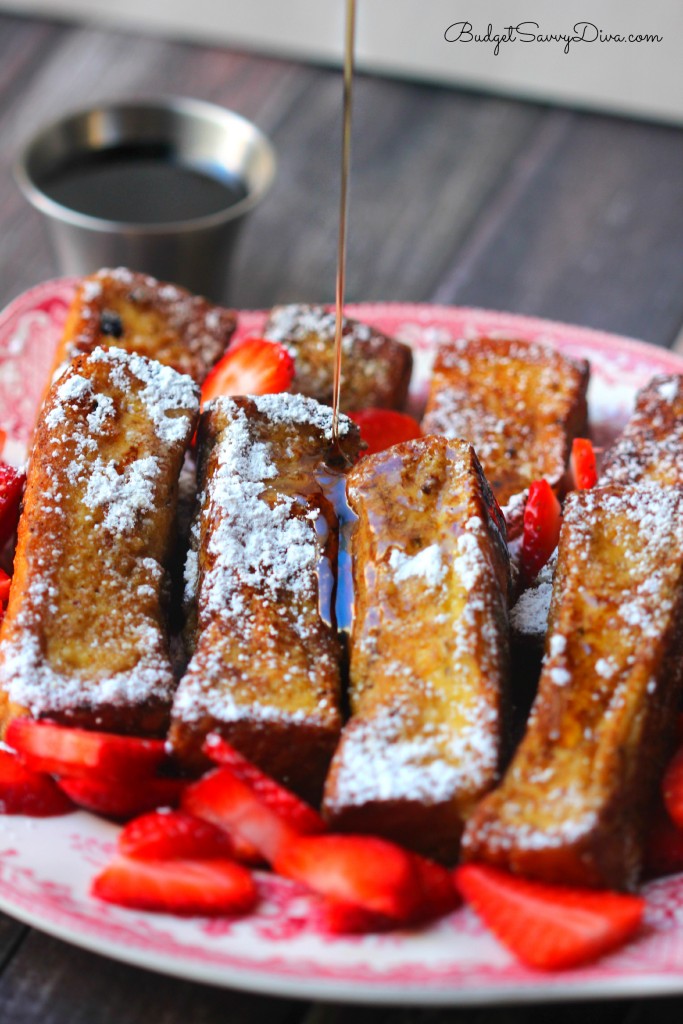 If you do make the Easy French Toast Sticks Recipe please comment and let us know what you think 🙂
Love You Guys!
Easy French Toast Sticks Recipe
Ingredients
5 Slices of Texas Toast - sliced - 4 strips each slice of bread
½ Cup of Whipping Cream
¼ Cup of Sugar White
4 Eggs
Syrup
Powdered Sugar
1 teaspoon of Vanilla
½ teaspoon of Cinnamon
Butter
Instructions
Whisk together in a bowl - eggs, vanilla, white sugar, cinnamon
Dip each strip of bread into the mixture
In a medium skillet over medium melt about 2 tablespoons of butter
Place dipped bread onto the skillet - and cook on each side for a couple minutes till golden brown
Once all the bread has been cooked sprinkle powdered sugar on top and serve
Enjoy