Flush Fat Mango Detox Water Recipe
Make sure to repin 🙂
It is over 90 degrees in Portland, OR today. Seriously guys…. it is HOT! For some reason almost no homes in Portland have air conditioning – so I am fanning it up here and drinking more water than ever.
Isn't it funny how people's taste buds change ( mature) over time. When I was a kid I hated mango with a undying passion. For one I could not figure out how to cut it without ruining half of the fruit also I did not like the taste…. now 15 years later I love it! Though I am not better cutting it up 😉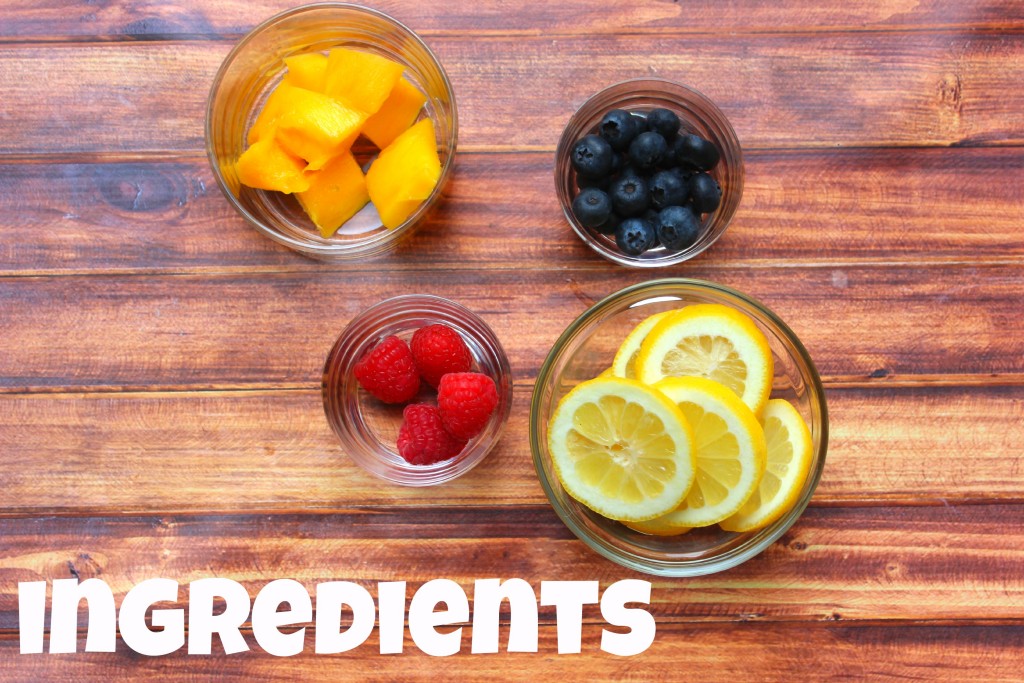 You can use fresh or frozen blueberries and raspberries – I went with fresh because it was right after going to the local Farmer's market and they had some great produce.
I always get lots of questions about my detox waters  hopefully I will answer them below ( let me know in the comment section if I miss something)
I would sip the detox water at least 3 times a day – I always use the same ingredients all three times. I would suggest waiting two weeks to start seeing the results
Using colder water and ice would be best. I always used filter water as well
To give this detox an extra boost I always do a little lemon essential oil ( this helps speed up your metabolism) – I sell Young Living Essential oils and that is what I use.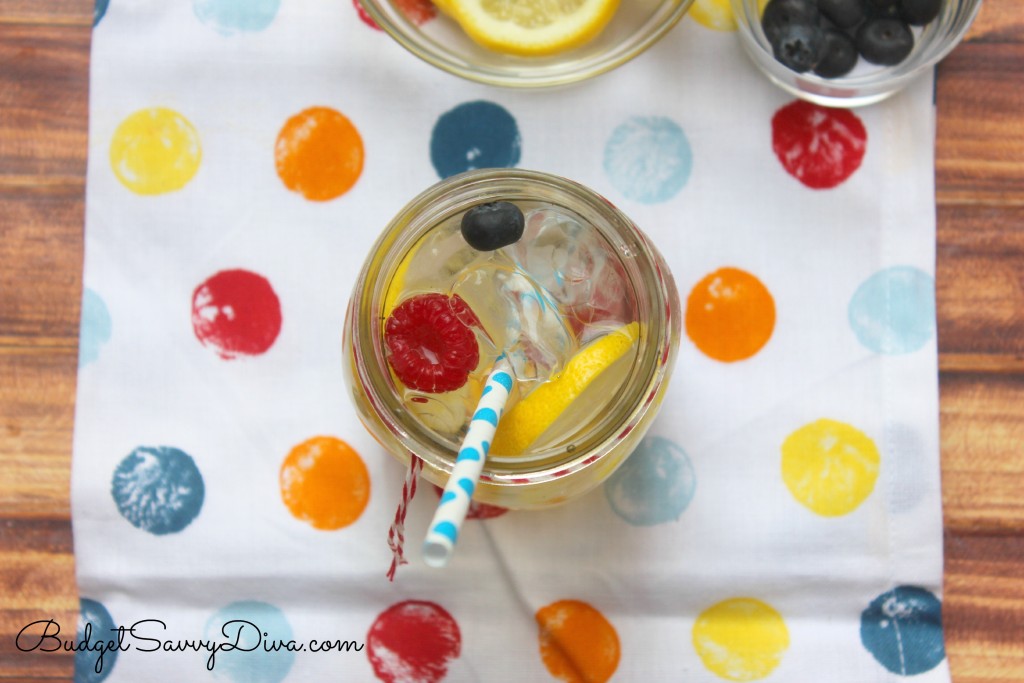 If you make the Flush Fat Mango Detox Water Recipe comment if you make it 🙂
Love You Guys!
Flush Fat Mango Detox Water Recipe
Ingredients
6 Raspberries
6 Blueberries
3 Slices of Lemon
½ Cup of Mango
8 oz of Water
TONS of Ice
Instructions
Place all the ingredients in a glass
Stir and Enjoy
Drink 3 times a day