Pesto Pasta With Asparagus Recipe

Make sure to repin this recipe
Summer is coming to an end – which is a little bittersweet to me ( though I am not going to miss that heat). To celebrate the end of summer I thought it would be fun to share with you one of my favorite pasta dishes.
This is one that I put together any day during the week. It is something that I can make in under 20 minutes and I can make it gluten free so I can enjoy it too!
Also this dish is amazing when it is cold. So I normally have it for dinner and have the leftovers for lunch the next day.
Do you like pesto? I personally love it when it is good…. I personally love making it at home – Go HERE for my homemade pesto recipe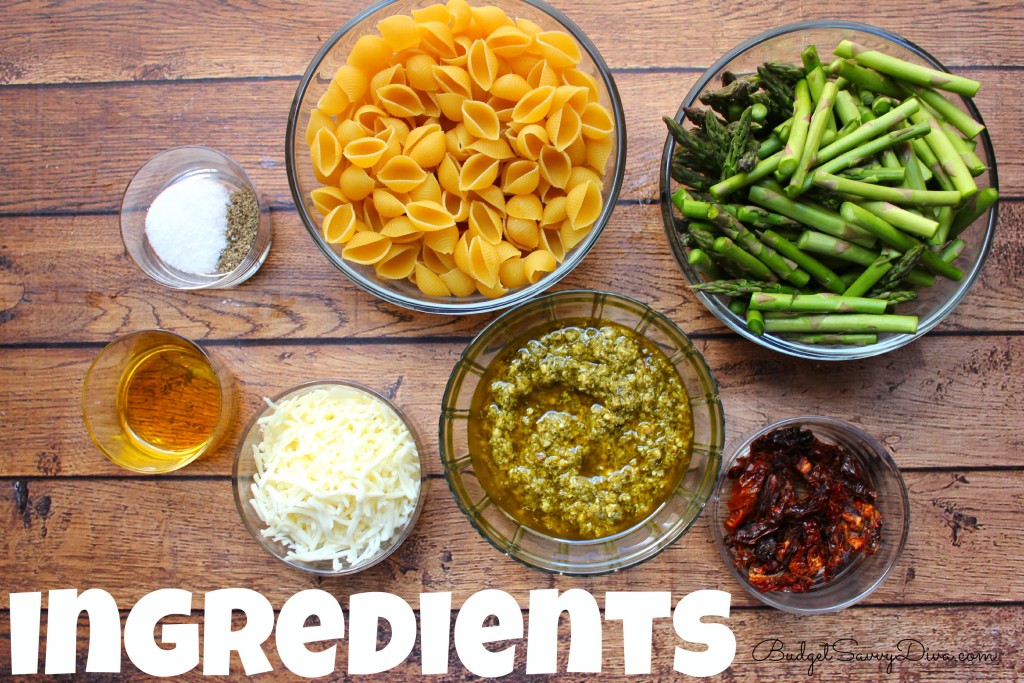 This is all you will need – again this is a very simple recipe with tons of flavor. What I like to do is heat the olive oil with the sun-dried tomatoes – this really helps heighten the flavor.
You can also add a couple cloves of garlic if you want.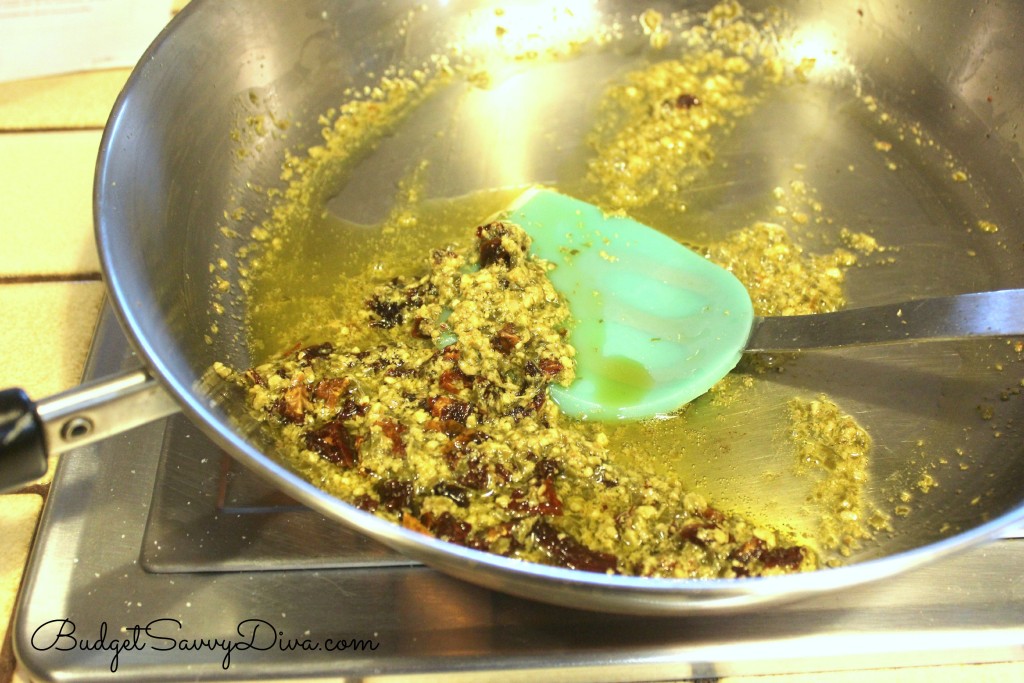 This is what the sauce is looking like putting everything together.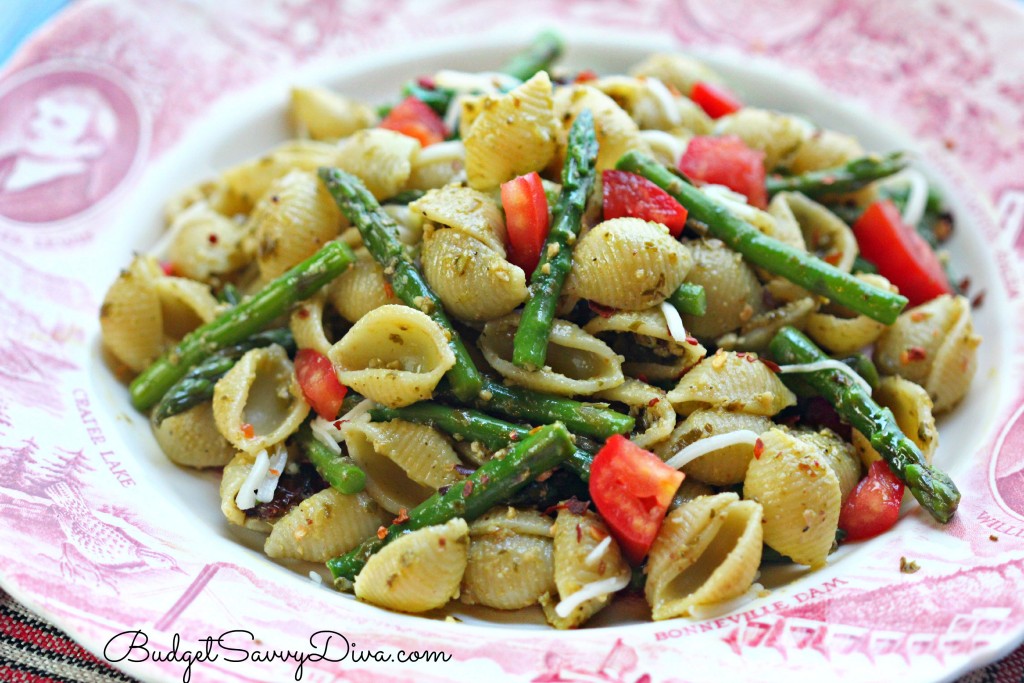 So I was not planning in putting fresh tomatoes in the dish but my mom had some Roma tomatoes from her garden so I included it. Always feel free to adapt my recipes to fit your tastes.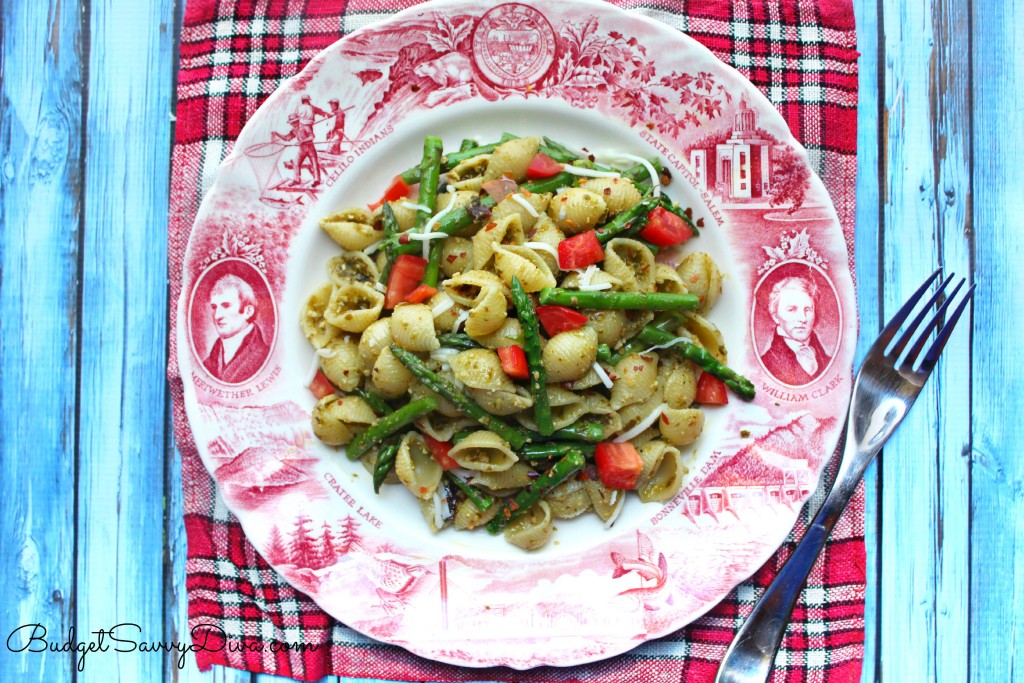 If you do make the Pesto Pasta With Asparagus Recipe please comment what you thought of it
Love You Guys!
Pesto Pasta With Asparagus Recipe
Ingredients
2 Cups of Shell Pasta
½ - ¾ Cup of Pesto Sauce
1 Cup of Asparagus - steamed - I use them from a bag
½ Cup of Shredded Mozzarella Cheese.
⅓ Cup of Sun Dried Tomatoes
salt and freshly ground black pepper, to taste
2 Tablespoons of Olive Oil
Instructions
Cook pasta according to the box instructions
While the pasta is cooking you want to heat a large skillet over medium/high heat
Add oil - heat for a couple minutes
Add sundried tomatoes - cook for a few minutes
Add pesto, salt, pepper - heat for 2 minutes
Lower heat and add cooked asparagus and cooked pasta
Add Cheese
Serve and Enjoy!
This recipe is adapted from HERE