Behind-the-Scenes of BIZAARDVARK
Bizaardvark premieres Friday, June 24 at 9:45pm, after the premiere of Adventures in Babysitting!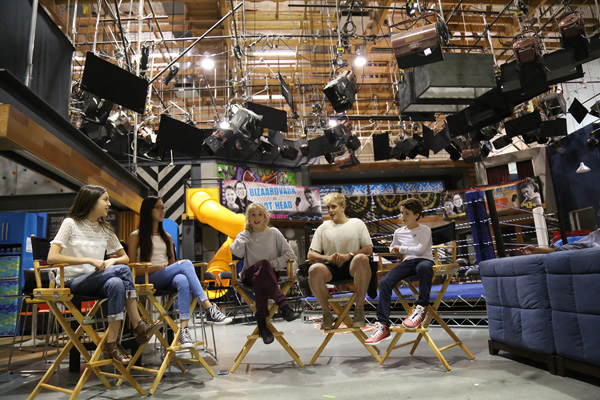 There is a new show coming to the Disney Channel ( I was able to see the first episode and it is tons of fun) the show is called Bizaardvark. The show is all about accepting that we are all different and to celebrate those differences. I love this messaging and I really think it is important for young people to know.
We were able to meet the creators Kyle Stegina and Josh Lehrman. We were able to talk to the cast and check out the set as well.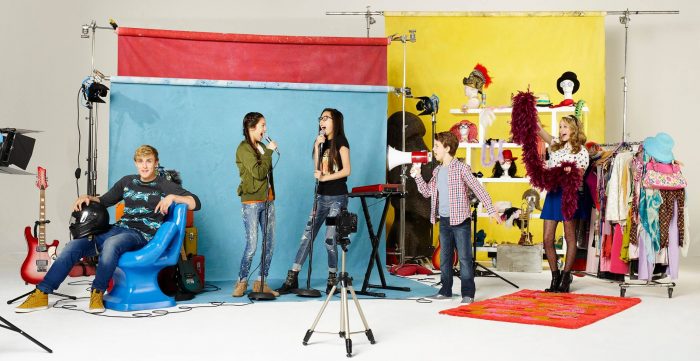 The show is about two tween girls, Paige and Frankie who are up and coming Vuuugle stars. Vuuugle is like youtube. The two girls make comedy music videos – the name of their channel is Bizaardvark.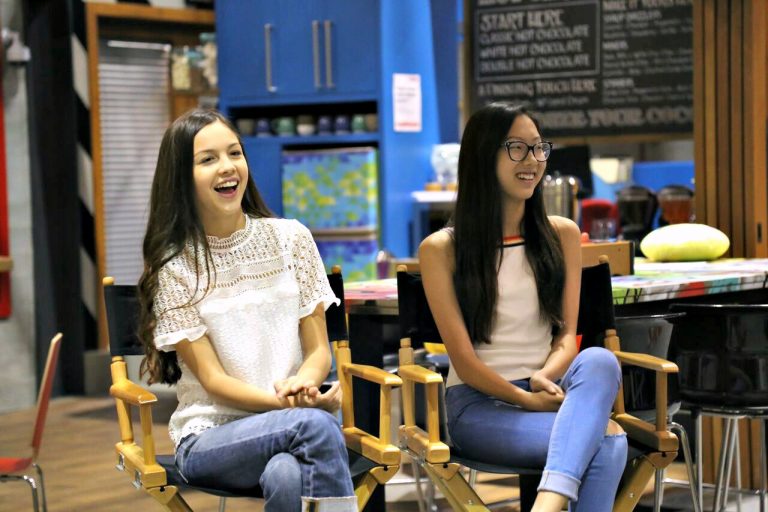 We were able to walk around the set which was a lot of fun – we also got to talk to the cast Olivia Rodrigo ("Paige Olvera"), Madison Hu ("Frankie Wong"), Jake Paul ("Dirk Mann"), DeVore Ledridge ("Amelia Duckworth") and Ethan Wacker ("Bernard 'Bernie' Schotz"). These interviews will be in another post.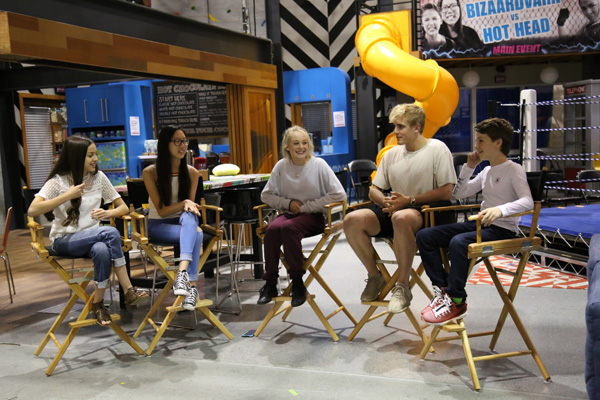 We also were able to watch a rehearsal as well – which was pretty cool.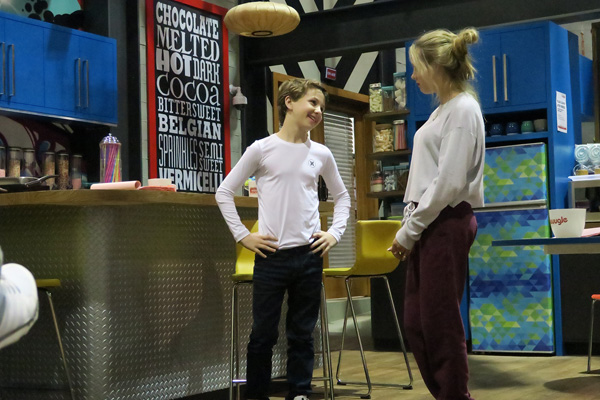 If you have not yet check out the trailer for the show.
Disclaimer – Disney paid for the trip and experiences but all the thoughts and opinions are my own. Photos by Ruth of Viva Veltoro.