16 Weeks Pregnant With Twins Update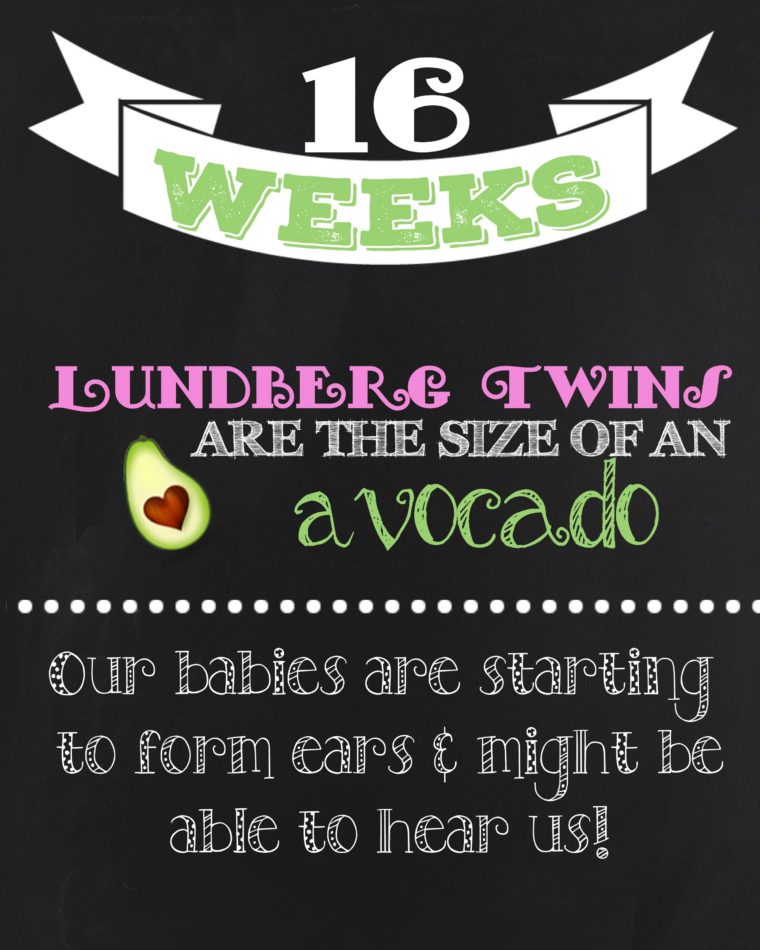 For ALL the pregnancy updates go HERE
Note: This post was written at week 18 of pregnancy. I should be caught up with real-life posting soon. Meaning you will see a few week updates within the same week as we catch up.
We are at 16 weeks! For some reason I am feeling like 16 weeks is a great milestone. The start of this week was our Babymoon! We decided to go to Astoria, OR which is about 2 hours away on the coast. We had a great time – though I did get tired a lot. This is the first time I really have pushed myself for all day adventures. It was a short couple days but it was nice – though I have been itching to go to Las Vegas ( which is where Eric and I would go all the time – we have been there a couple dozen times – we even got married at Mandalay Bay).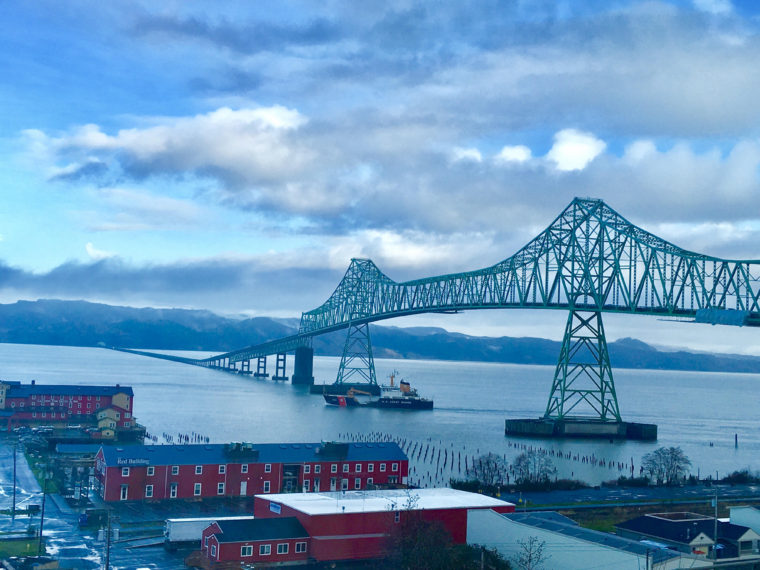 This is the MAGICAL week where I have not thrown up! Not once – my heartburn is still there but not too bad. My acne is SO bad though — it is like my whole face is covered in little bumps — so you really cannot see it BUT you can feel it. The one thing that is really bad though are my headaches – these 3 days LONG headaches. I am excited to be going to my ob next week for a check in – though I am a bit bummed there is no ultrasound. I actually had to ask for this check-in the original plan was me to go 6 weeks without a check in. I totally did not want to go that long without a check in. One exciting part of the week was going to Carters outlet store in Seaside while on the Babymoon – I was excited to get outlet prices pair that with a SWEET 25% off coupon for the purchase AND I had $10 in their rewards! When I save like that I am happy for days! We bought a couple preemie clothes since they will most likely be born around 5 1/2 pounds – then we bought some newborn and 3 months. I did go through their clearance and found the cutest outfit for $2.50! Once the gender of each one is announced I will show all the clothes.
Here is the baby bump!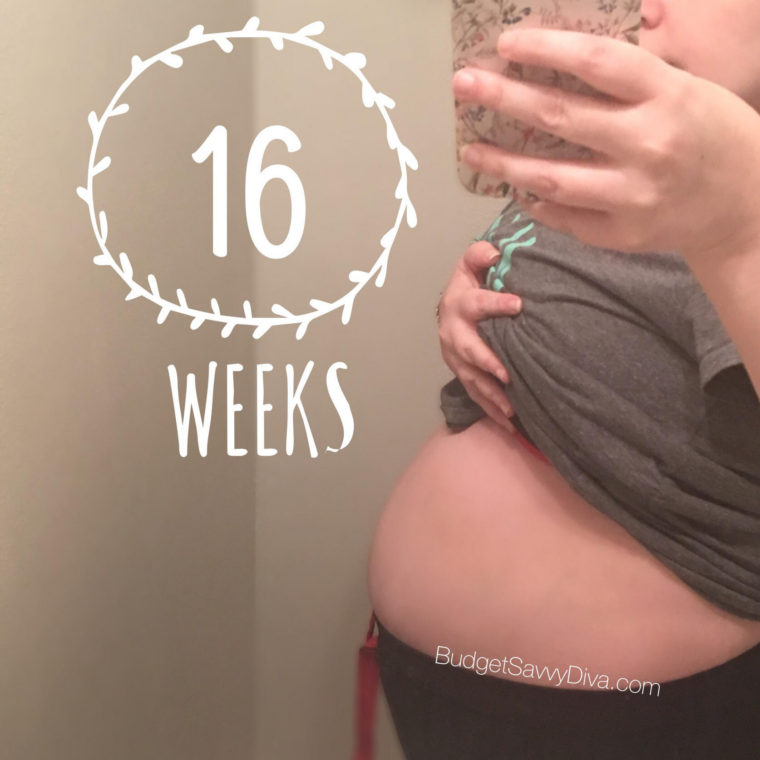 Question Time!
How far along: 16 weeks


Total weight gain: 2 Pounds Under My Starting Weight

Maternity clothes: PANTS! Maternity Pants 🙂 Plus bigger shirts

Stretch marks: nope

Bump: Looks the same to me

Sleep: I have been using my bobby and more pillows

Best moment of this week: Going on the Babymoon

Miss anything: UNLIMITED FOOD

Movement: No movement yet 🙁

Food cravings: Hungry all the time

Anything making you queasy or sick: Car rides

Have you started to show yet: Yep

Genders: WE KNOW!!!!!!!!!!!!!!!

Labor signs: Nope

Belly button in or out: In 🙂

Wedding rings on or off: On 🙂

Happy or moody most of the time: Not moody yet

Looking forward to: Movement