Cheesy Egg and Sausage Breakfast Bake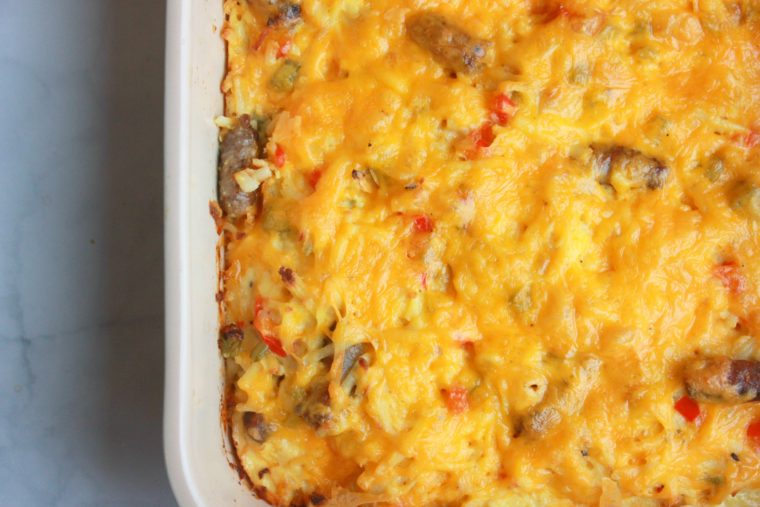 I made a great new Easter dish with Johnsonville breakfast sausage, and although I didn't personally partake I can tell by the fact that Eric wolfed down literally half of the entire casserole in one sitting that it was pretty darn delicious.  Here's the thing: Eric loves Johnsonville.  He can't get enough of it.  He goes nuts for every type of product they have and the breakfast links are amazing in every variety of flavor.  So, I always jump at the chance to work with Johnsonville and provide recipes like this one, because there is so much goodness there. With this dish I hope to provide you with some "brunchspiration" to get creative with recipes for your family this year with a convenient and flavorful recipe.  I also hope you will share your ideas for how sausage links make your Easter brunch a success.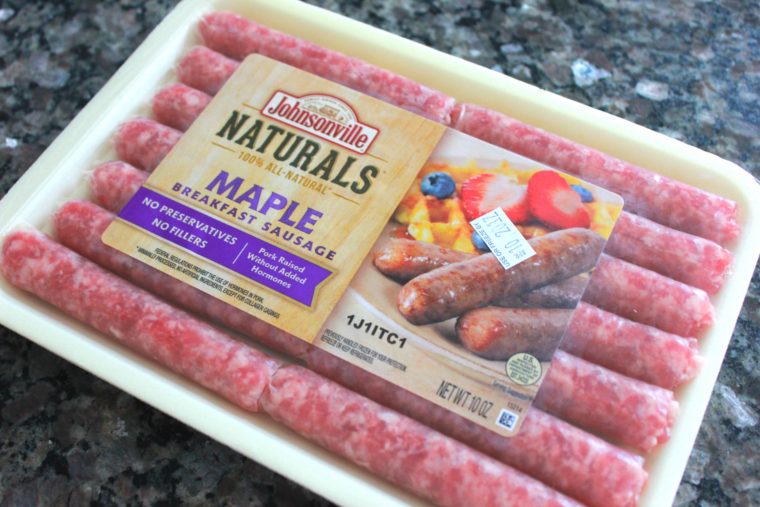 The secret to the success of my dish definitely is the variety of big, bold flavors Johnsonville sausage brings to the table.  I made a casserole incorporating eggs, cheese, bell peppers (for color and variety) and Johnsonville breakfast sausage links.  This is super simple to make and the flavors are so well balanced it's unlikely you will have any leftovers.  This was seriously one of my easiest recipes to make.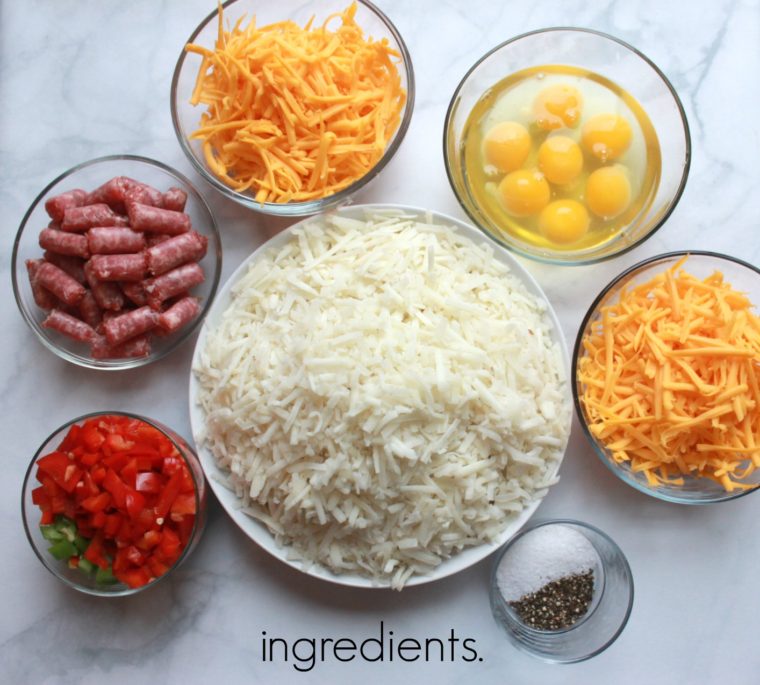 I didn't have to fuss with seasoning or adding any additional ingredients.  That's because the Johnsonville team are dedicated to using choice cuts of pork with a variety of spices and flavors mixed in.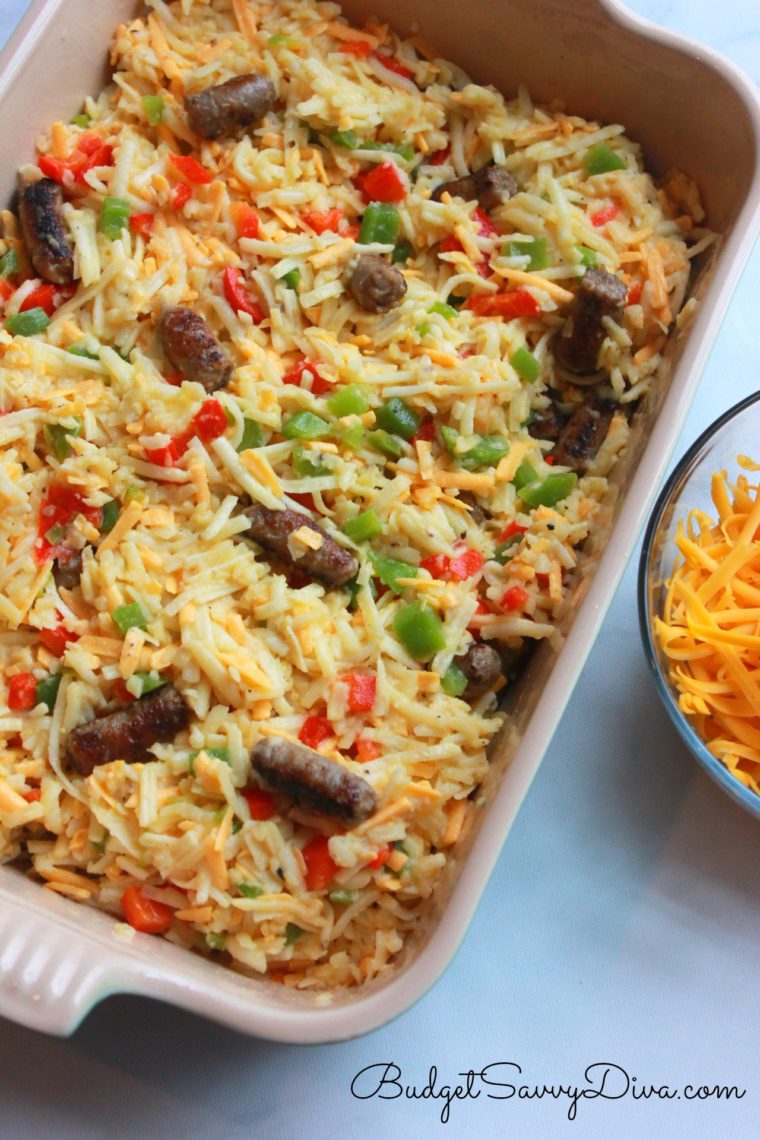 Whatever flavor you prefer to use, Johnsonville breakfast sausages will add depth and variety to any breakfast or brunch casserole.  They are definitely the the key to a successful brunch.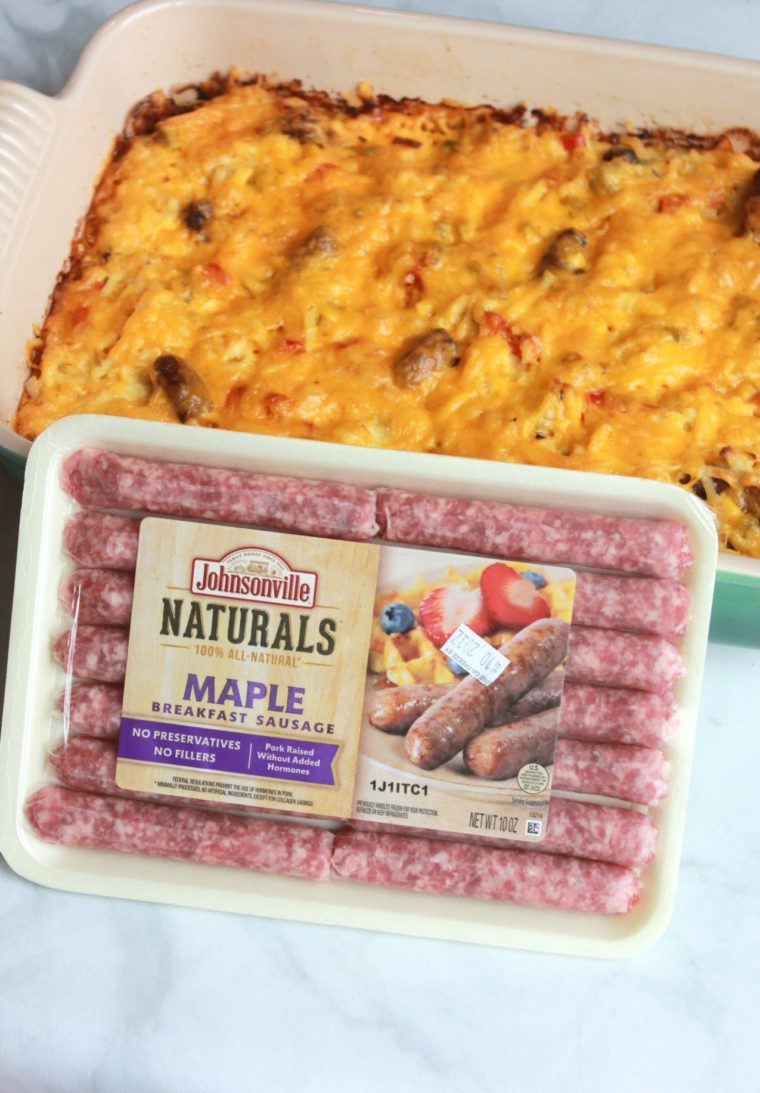 Have you come up with any new and inspired Easter recipes?  What are your own ideas for these sausage links?  Please share.
Cheesy Egg and Sausage Breakfast Bake
Ingredients
8 Eggs
2 Cups of Cheddar Cheese
2 Bell Peppers - Diced
salt and pepper
4 Cups of Frozen Hashbrowns
1 Package of Johnsonville Breakfast Sausage
Instructions
Preheat oven to 350 and grease a 9x13 pan
In a skillet over medium heat add the Johnsonville sausage. Cook for about 5 minutes
In a bowl whisk the eggs add in the bell peppers and salt and pepper ( 1 teaspoon of each)
Fold in the hashbrowns and Johnsonville sausage
Add in 1 Cup of Cheddar cheese
Pour mixture into the pan - Sprinkle the rest of the cheese on top
Bake uncovered for 30 - 40 minutes
Enjoy
This is a sponsored conversation written by me on behalf of Johnsonville. The opinions and text are all mine.