White Chocolate Chip and Cranberry Pancakes
This post is written by me on behalf of Tyson Foods, Inc. All opinions are entirely my own.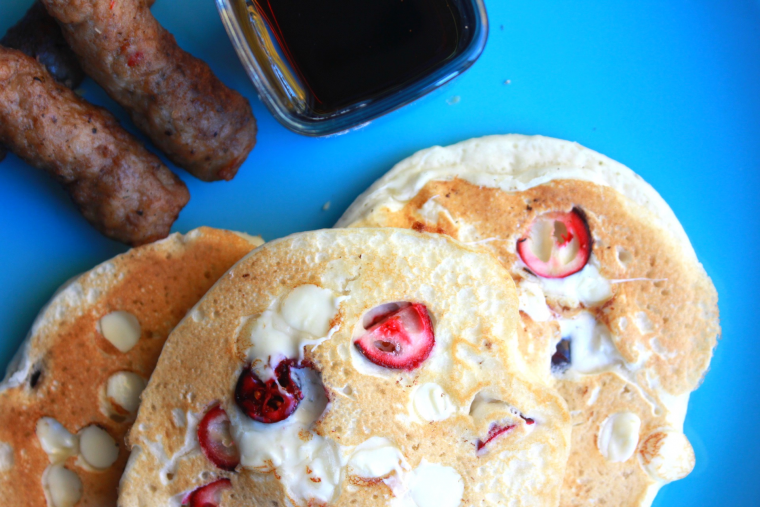 Eric has been working on his pancake game recently and I decided to jump in on the fun and get a little creative with an unusual breakfast recipe that is fun and festive. We've all heard of chocolate chip pancakes and blueberry pancakes, right? Well what says "Happy Holidays" better than cranberries and white chocolate?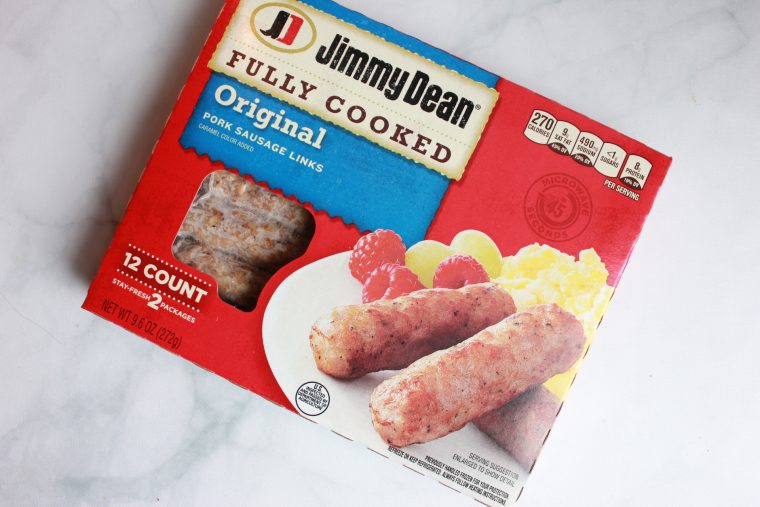 I was able to create a delicious stack of a distinctly seasonal style of pancakes for my family to enjoy. Eric really envisions those big family breakfasts with the kids when they are over. They'll wake up to the smell of pancakes on the griddle, or maybe the simmering of juicy Jimmy Dean® sausages and run downstairs to eat with us.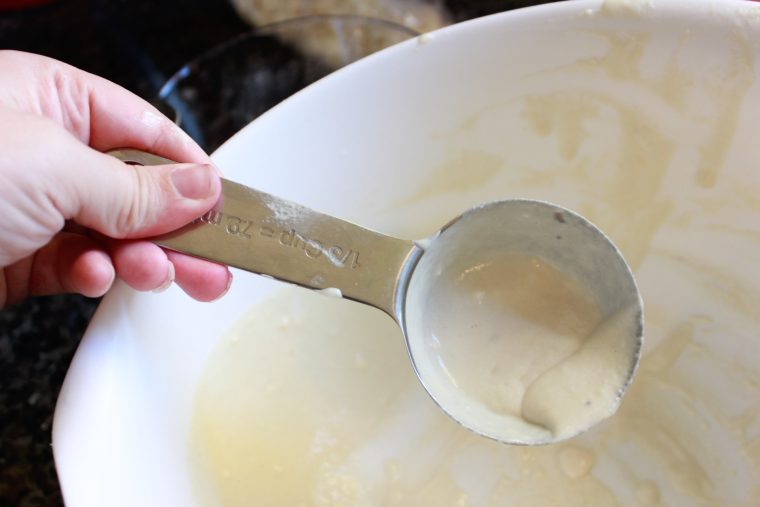 That's a long way off, of course, but he might need all that time to learn how to flip a pancake without destroying the stove. He makes them big. I prefer to stick to the recommended size. This is a very simple recipe. It's festive and it gives some sweetness and some tartness to the pancakes that I really love. It especially goes well with syrup and a side of Jimmy Dean® sausages that, incidentally, also go really well with syrup.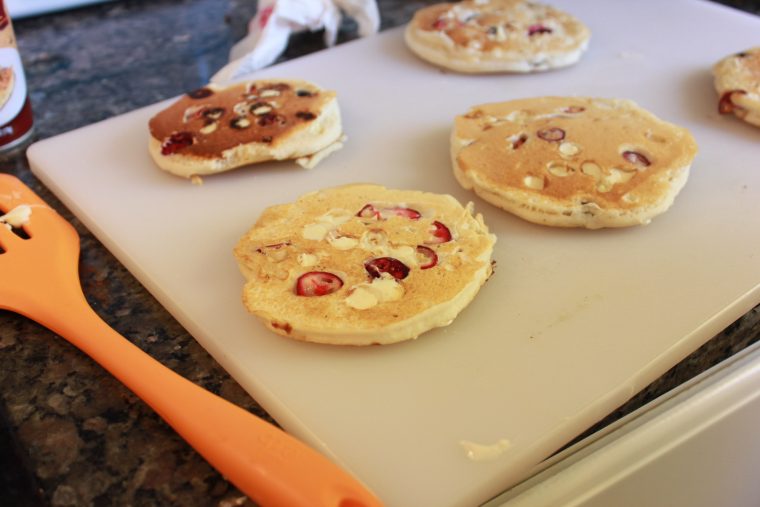 I got all of my breakfast ingredients including Jimmy Dean® refrigerated sausage at my local Fred Meyer. You can find other Tyson® products at your local Kroger store, too. Here is the recipe for how I got the right balance of white chocolate chips and cranberries in the pancake batter.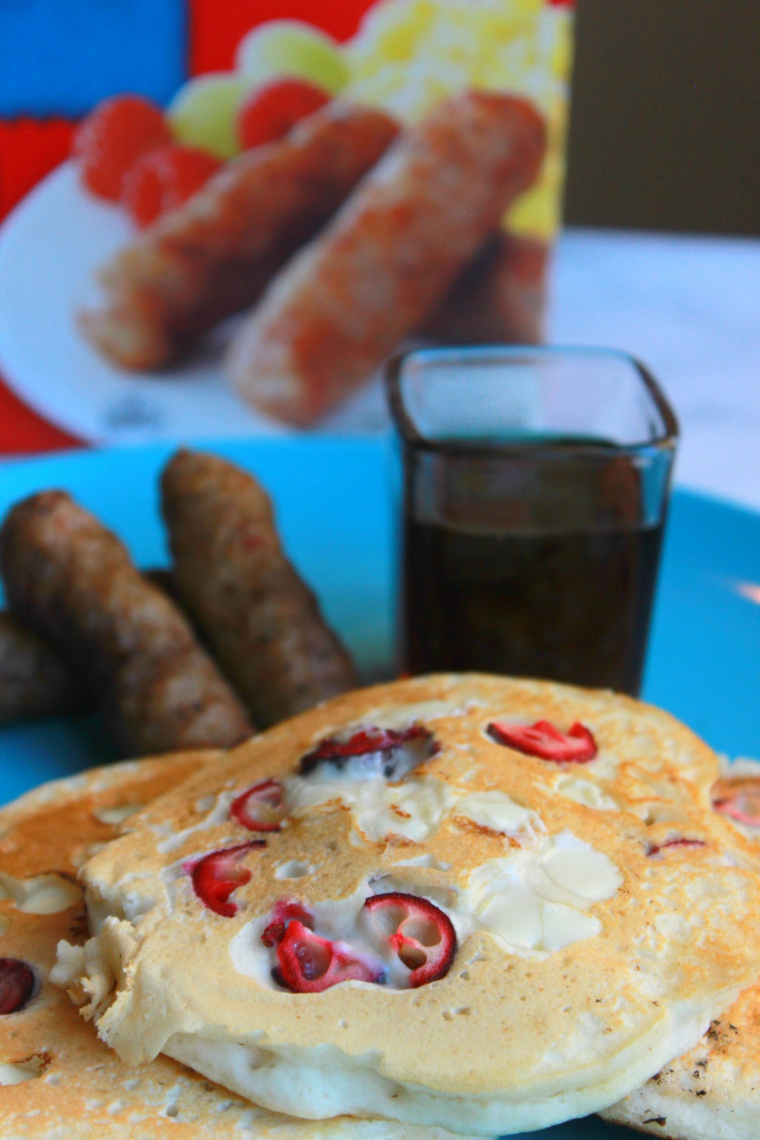 White Chocolate Chip and Cranberry Pancakes
Ingredients
2 Cups of Pancake Mix Batter
½ Cup of Chopped Fresh Cranberries
1 Cup of White Chocolate Chips
Instructions
Use a boxed pancake mix - you want enough batter to make 5 - 8 pancakes
Grease a skillet - pour batter onto the heated skillet - should be over medium heat
Add chocolate chips and cranberries to the pancake
Once the pancake starts to bubble it is time to flip
Serve with syrup
I was selected for this opportunity as a member of CLEVER and the content and opinions expressed here are all my own.