Sweet Onion and Tomato Pizza
I received a Shipment of gorgeous Vidalia onions recently to use in a recipe they wanted to sponsor.  I have been so looking forward to getting these onions to work with. Vidalia is synonymous with sweet onions.  That's because they pioneered this category way back in 1930.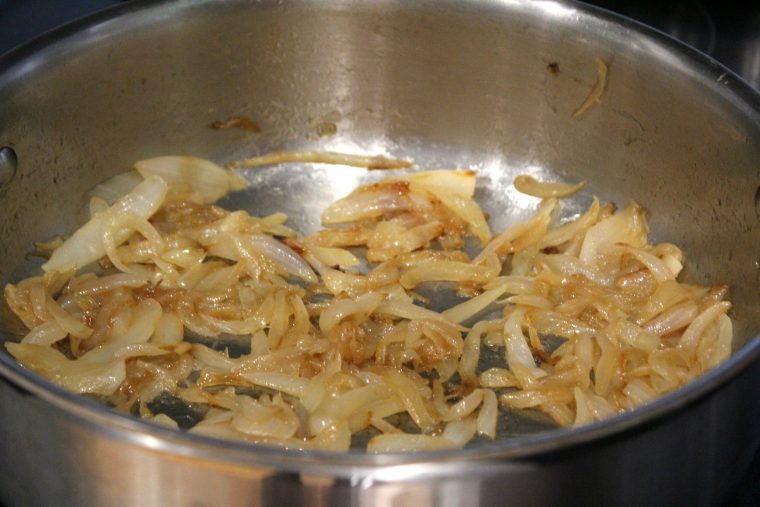 To celebrate these delicious onions I made them the stars of a complexly layered pizza of a knockout cheese blend, bursting red tomatoes and the finest caramelized, hand-planted, Georgia-grown Vidalia onions to top it all off.
Vidalias are so distinctive in flavor that world renowned chefs revere them.  Georgia's unique weather, water and soil are what give these sweet, juicy bulbs a seasonal treat to look forward to every April-August.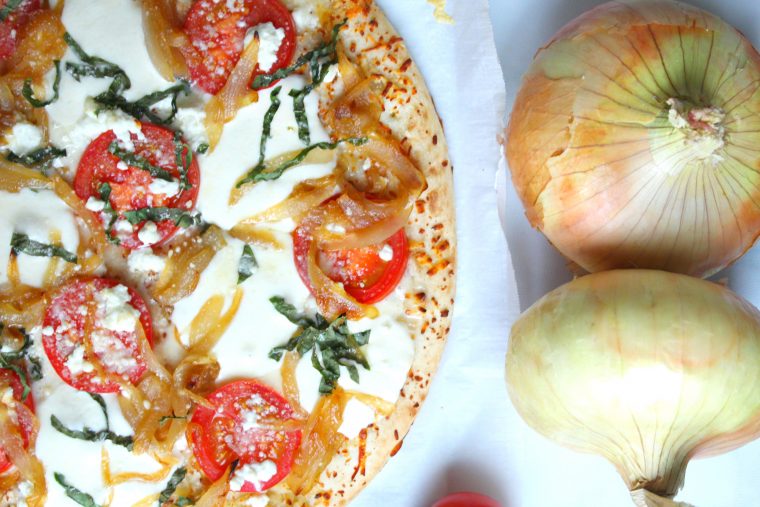 Making a Pizza with Vidalia Onions
The trick to cooking these crisp and versatile onions for use as a pizza topping is to simmer them over low heat in olive oil for 30 minutes, stirring every couple of minutes.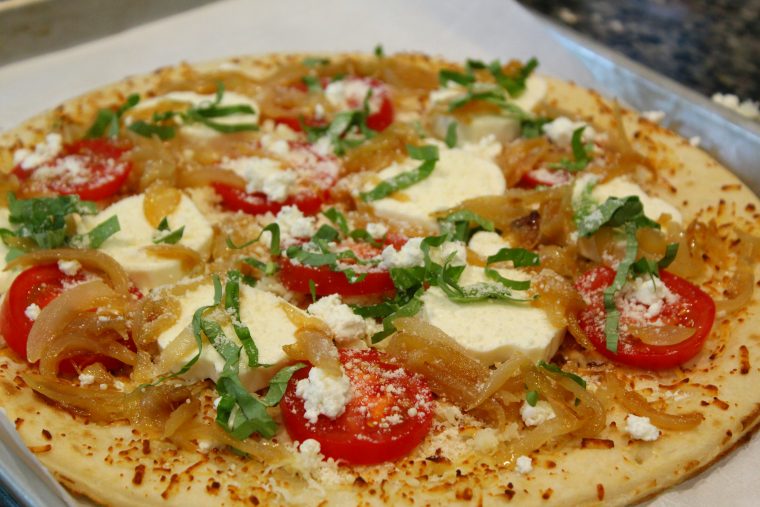 I didn't stop with the onions however.  An ingredient this good means that the bar is raised for the other.  I used the most mouth watering crumbled goat cheese, creamy fontina and rich buffalo mozzarella in a special blend of melted cheesy goodness you can really sink your teeth into.  The tomatoes add the most amazing savory pop that backs up the sweet of the caramelized Vidalias so perfectly.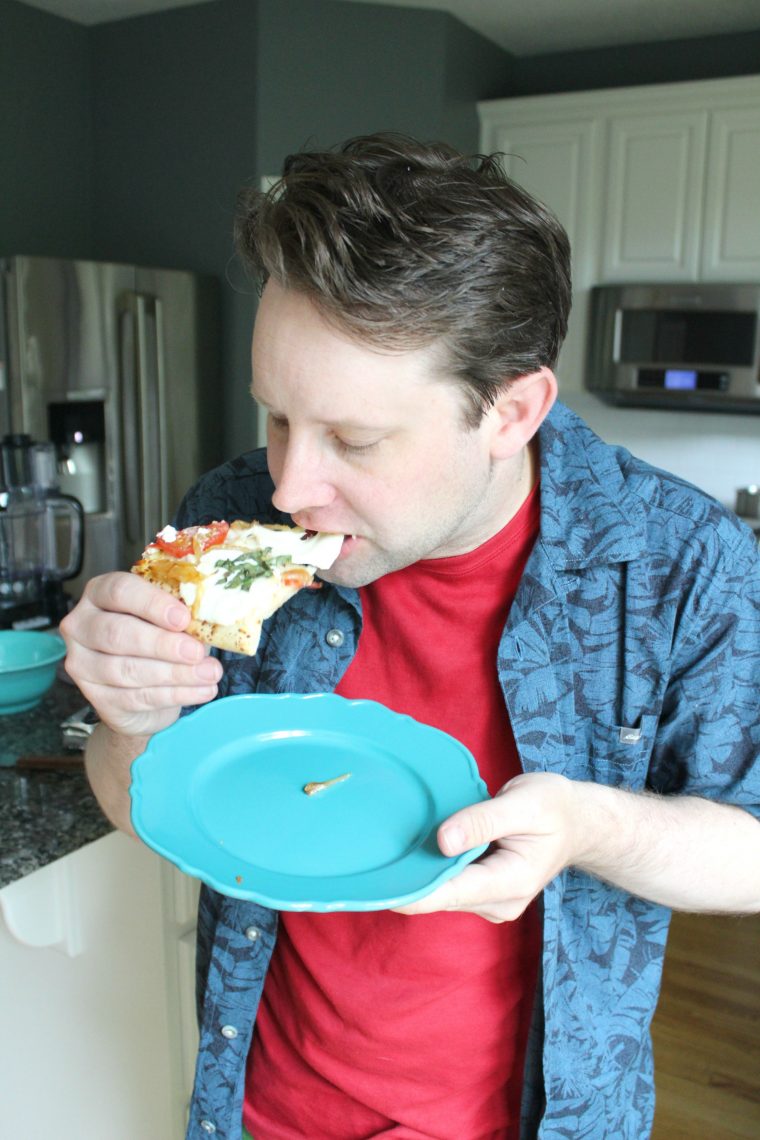 Even Eric, who is not the world's biggest onion fan tried it for me and he had to admit it was a really good pizza.  Be sure to pick up some Vidalia onions in your local grocery store and visit HERE for more info.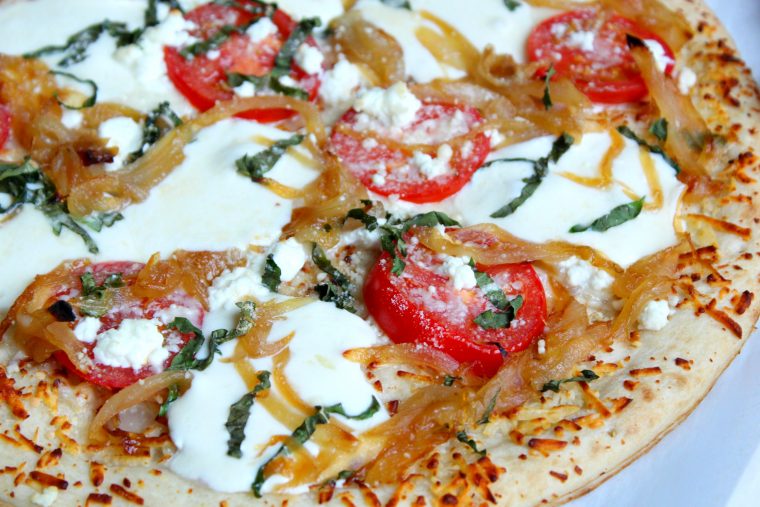 Ingredients
Vidalia onion sliced
Goat cheese crumbles ⅓c
Buffalo mozzarella sliced ½c
Fontina cheese shredded ½c
Roma tomato sliced
Basil chiffon ¼c
Premade pizza crust
Instructions
Preheat oven to 375 degrees.

Slice Vidalia onion and simmer over low heat in olive oil for 30 minutes, stirring every couple of minutes.

Add mozzarella slices to pizza crust, top with goat cheese and fontina.

Add tomato and onion.  Bake 10-12 minutes until cheese is melted.

Let sit 3 minutes, slice and enjoy.