DIY Toy Cleaning Solution
This post was sponsored by Color Scents, all opinions are my own.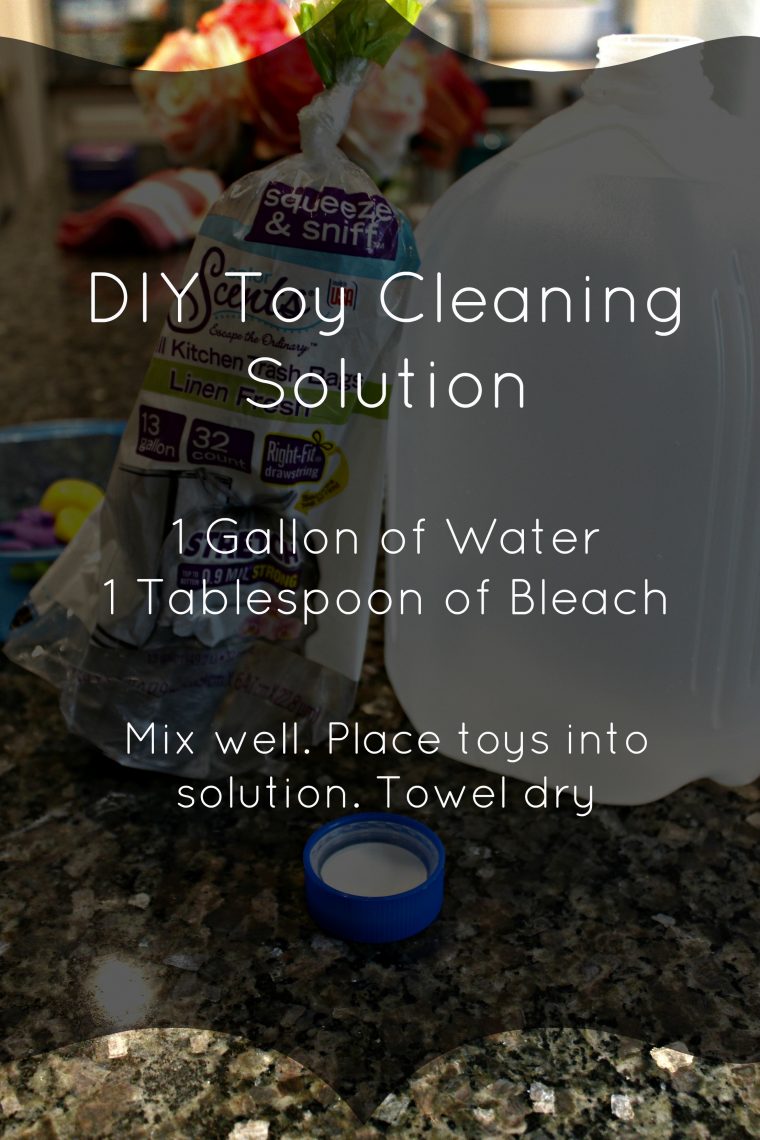 Trash cans are something I have a very complicated relationship with.  Our kitchen trash can is out of the room, because I don't want it in site or the smell in the kitchen.  Of course, this makes throwing out garbage harder than it needs to be. When I discovered 13-gallon Color Scents trash bags, it was the solution I've been waiting for! I picked up the 13-gallon Silver/Grey Linen Fresh bags at Walmart for two reasons; the silver/grey color of the bags match so well with the stainless steel in my kitchen it's practically décor and the subtle scents are great at managing garbage odor.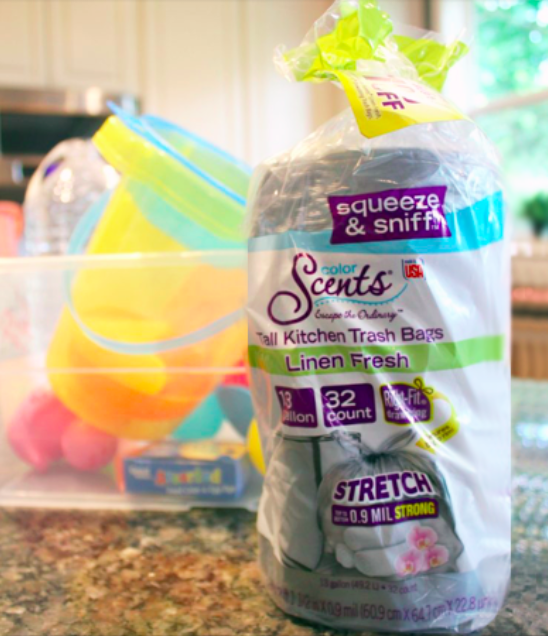 Color Scents Craft
Color Scents trash bags have another purpose in my home too! I made a really cool toy washing tub for toys when we are on the go. My twins are almost a year old and they play with a lot of different toys at once. When we travel, it is important that I keep their toys clean from germs and dirt. 
I took a small plastic tub and lined it with a Color Scents trash bag.  Then I filled it with water and added a little bit of antibacterial dish soap.  Because it features a drawstring, you can snug the bag to the tub, and you don't have to worry about the bin overflowing. You can pile as much in as you need and close the bag around it, then give everything a good shake to get the toys clean. 

That's all there is to it!  It's an easy way to keep the toys from collecting germs while we are away no matter how many of their toys we bring along on a trip.  That's what's great about using the Color Scents trash bags as a liner to the cleaning bin. It can handle a lot of toys without ripping. 

Awesome Features of Color Scents
This bag is a great way to "Escape the Ordinary™" because of the uniquely subtle color and scent that make Color Scents special.  With high strength and stretch ability, these bags can handle a large amount. They also have a Right-Fit® drawstring to keep the bag tight and secure on the can. Color Scents are a great value purchased at Walmart. Also, an added bonus; during July 2018, you'll find a $1.00 off instant redeemable coupon on the package at Walmart stores, while supplies last.