Cold and Flu Season Preparedness DIY with Fred Meyer
This cold and flu season related shop has been compensated by Collective Bias, Inc., Kleenex, Lipton, and Theraflu. All opinions are mine alone. #FluSeasonHacks #CollectiveBias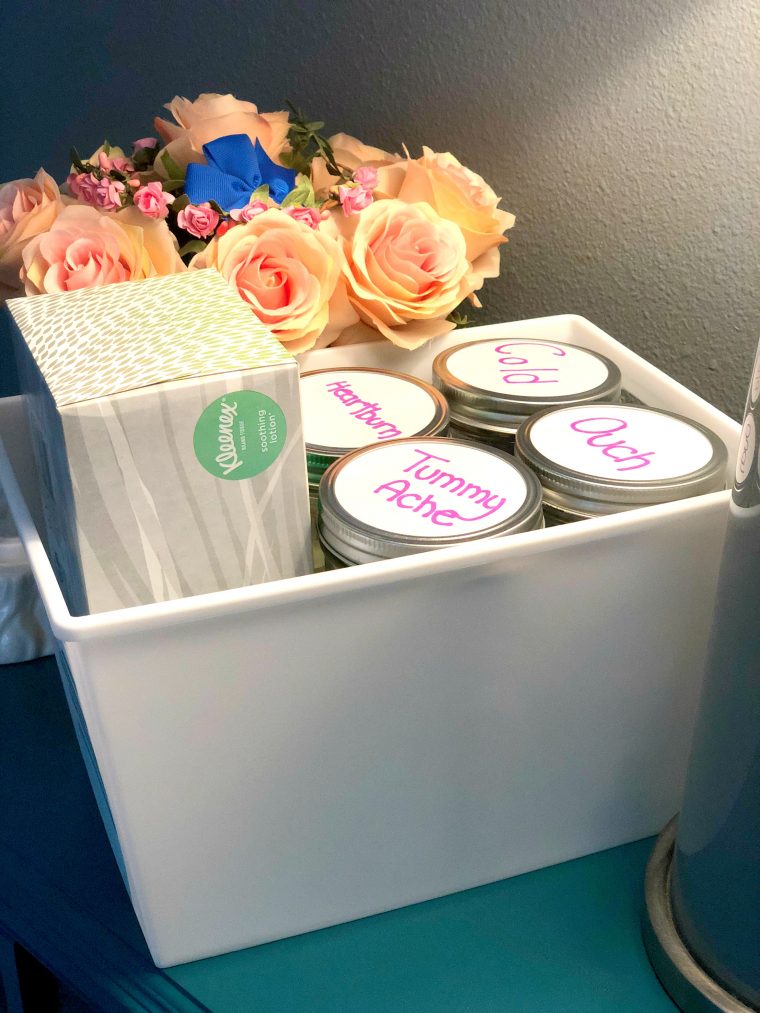 Is Fall cleaning a thing? because I am on an organization spree.  I just finished reorganizing our pantry and cleaning out our refrigerator.  Now, I'm looking at our medicine cabinet and thinking, something has got to change.  We've been pelted pretty hard with Oregon rain recently and that cold splash of reality has awakened me to the fact that cold and flu season is upon us.  This is something I always prepare for so I decided to give my medicine cabinet a fresh design and stock up on some important cold and flu items at Fred Meyer while I'm out getting my flu shot.  Here are some things you should stock up on today.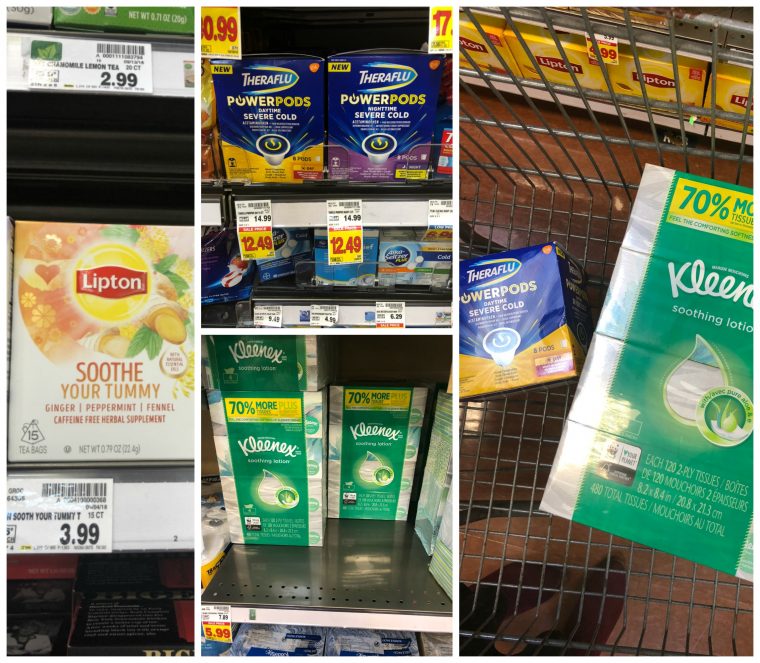 3 Must Haves for Cold and Flu Season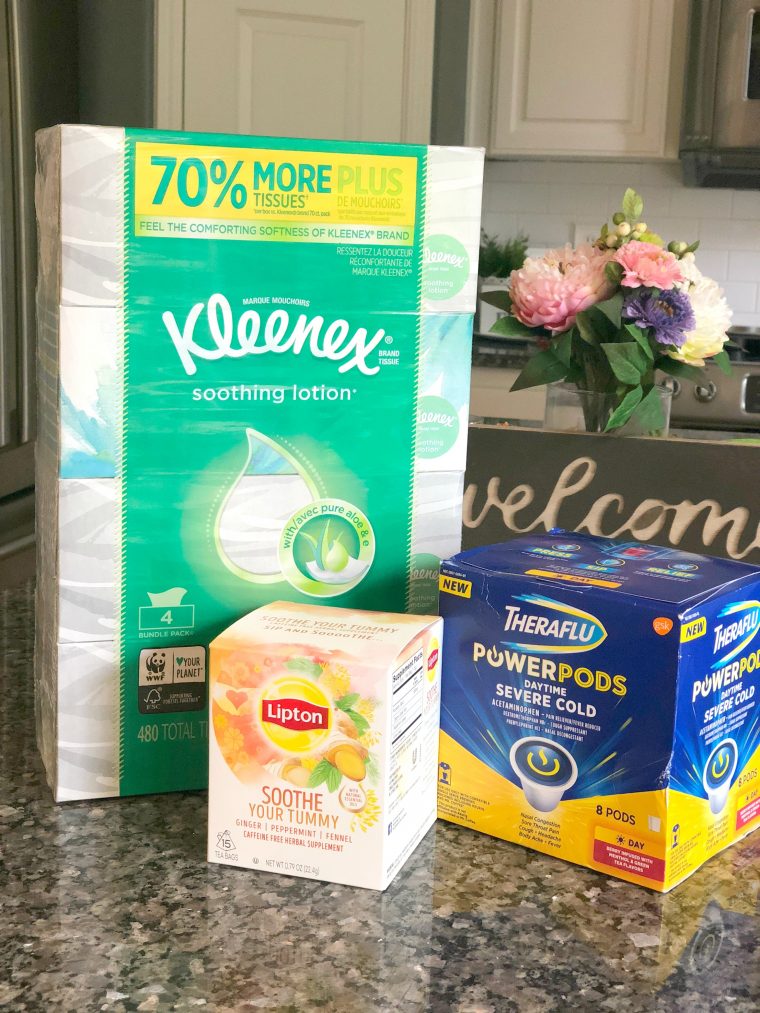 Lipton
You should have plenty of Lipton Wellness on hand for daily use.  These make a daily routine of supporting your wellbeing. The blends of essential oils and carefully chosen botanicals make every cup delicious.  Soothe Your Tummy is an herbal infusion of peppermint and ginger, for when your tummy feels less than its best*
Theraflu
My go-to when I am feeling under the weather is always Theraflu.  I am always working, and with Gwendolyn and Lawson to take care of, I can't let the cold or flu take me down.  This year I learned about Theraflu Power Pods Daytime Severe Cold. That makes relief so much easier because it fits right into my routine.  The pods are made for single serve coffee makers. It also comes in the nighttime formula so I can treat symptoms and get the rest I need when I sleep at night.  Either way, It's powerful relief without a prescription.
You can save $2.00 on any ONE (1) Theraflu Power Pods through 12/8, via this digital offer.
Kleenex®
Lastly, the thing I never want to reach for and be out of.  No one likes to resort to the dreaded toilet paper when cold symptoms start.  Kleenex must be on hand at all times in any room. I refuse to run across the house to blow my nose.  I rely on the Dependable Care and Ultimate Softness of Kleenex. My favorite tissues are the Kleenex Lotion Tissues because the pure aloe and vitamin E infused lotion soothes tender skin, like that often raw spot where my nose meets my upper lip.
Special offers
Be on the lookout for these special offers for Kleenex at Fred Meyer and online.  Kleenex is offering FREE Home Delivery from now until 11/11/18 where available. Also look for the $1.50 off on-pack coupon for 4 pack Kleenex® Facial Tissues and Kleenex Germ Removal Wet Wipes. Check your in-store circular for the 11/4 coupon for .50¢ Off Kleenex Facial Tissue or Wipes. And, 11/4-11/24 you can get .50¢ off Kleenex 4-pack bundles and Kleenex Wet Wipes via this digital offer.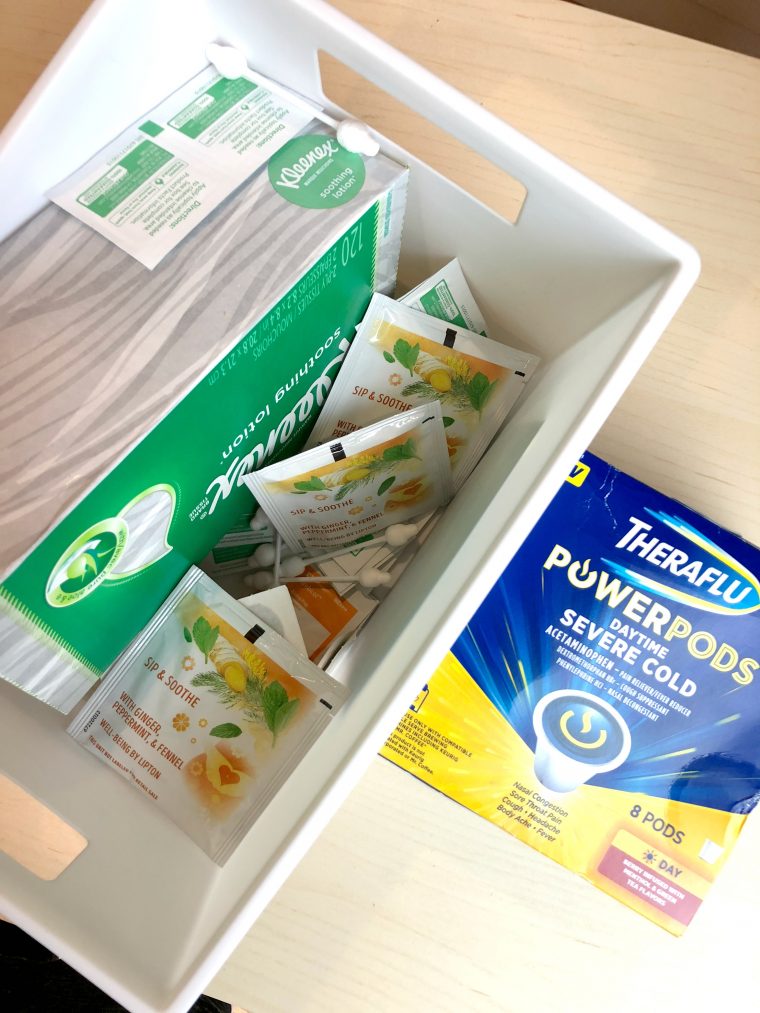 DIY Medicine Cabinet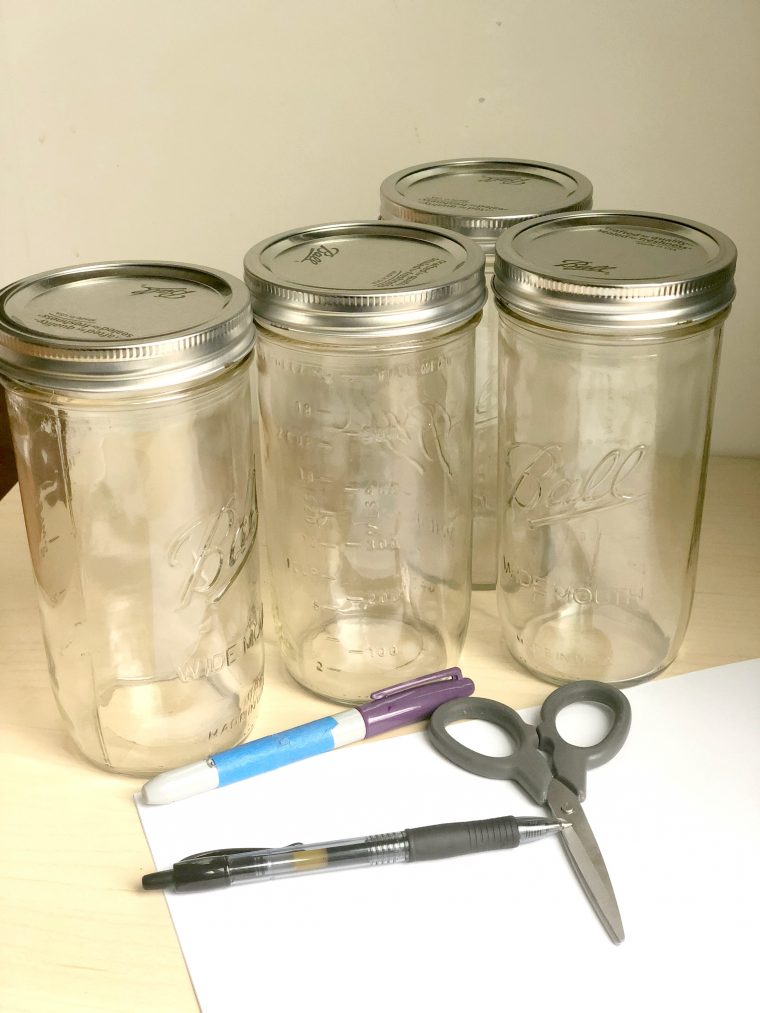 I always keep supplements, seasonal remedies and first aid on hand for any wellness situation.  I hate sending Eric out on that last minute, middle of the night trek in search of remedies to help me sleep.  He hates getting cold and flu stuff when he's sick because he feels like he'll be judged for not planning ahead, lol.  The worst is when you have the stuff you need but you don't know it's there. That's why I decided to take some time to reorganize and evaluate my inventory.  I came up with a fun and easy solution to help me see at a glance what I have and what I need. All you need for this craft are:
4 Mason Jars
a plastic tub
a marker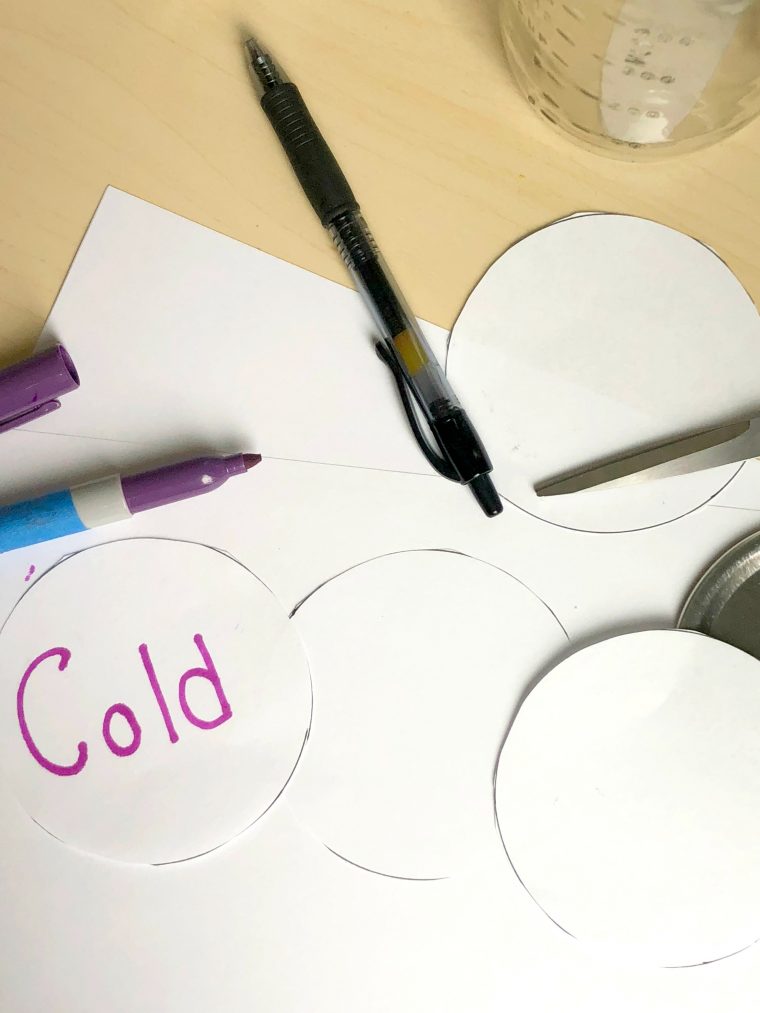 How to Organize Your Medicine Cabinet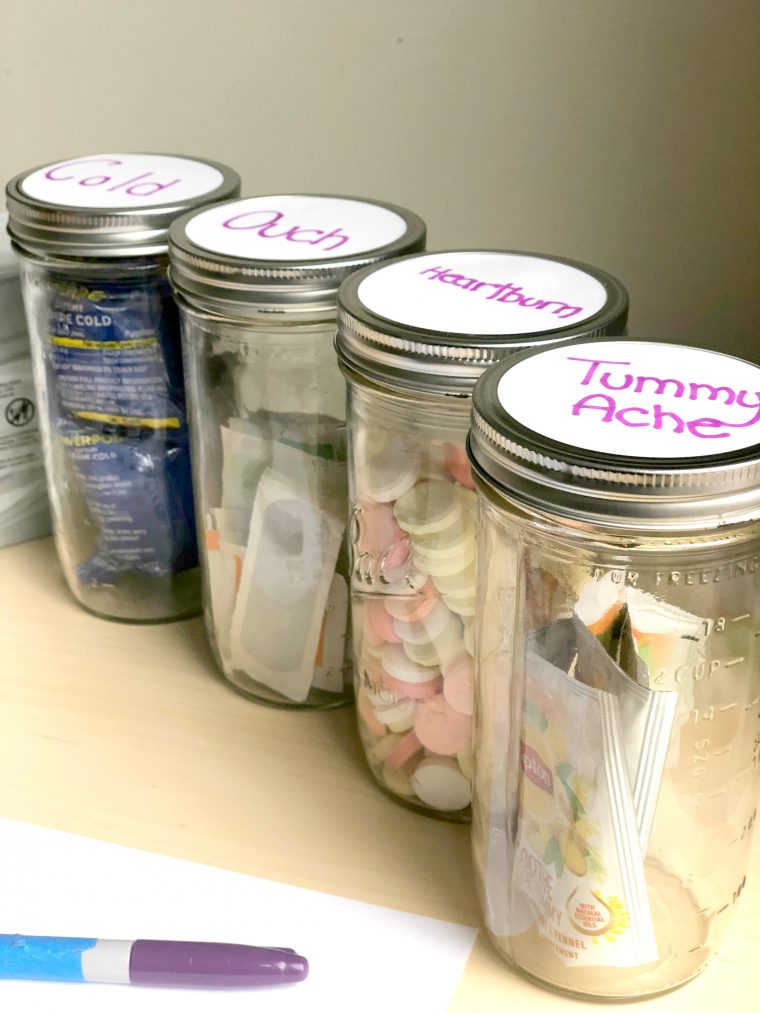 What I love about this is how neat it looks in my cabinet and how easy it is to pull out and glance at the contents.  I simply labeled the lids on the jars in clear, easy to read print and placed them neatly in a white tub I bought for only a dollar.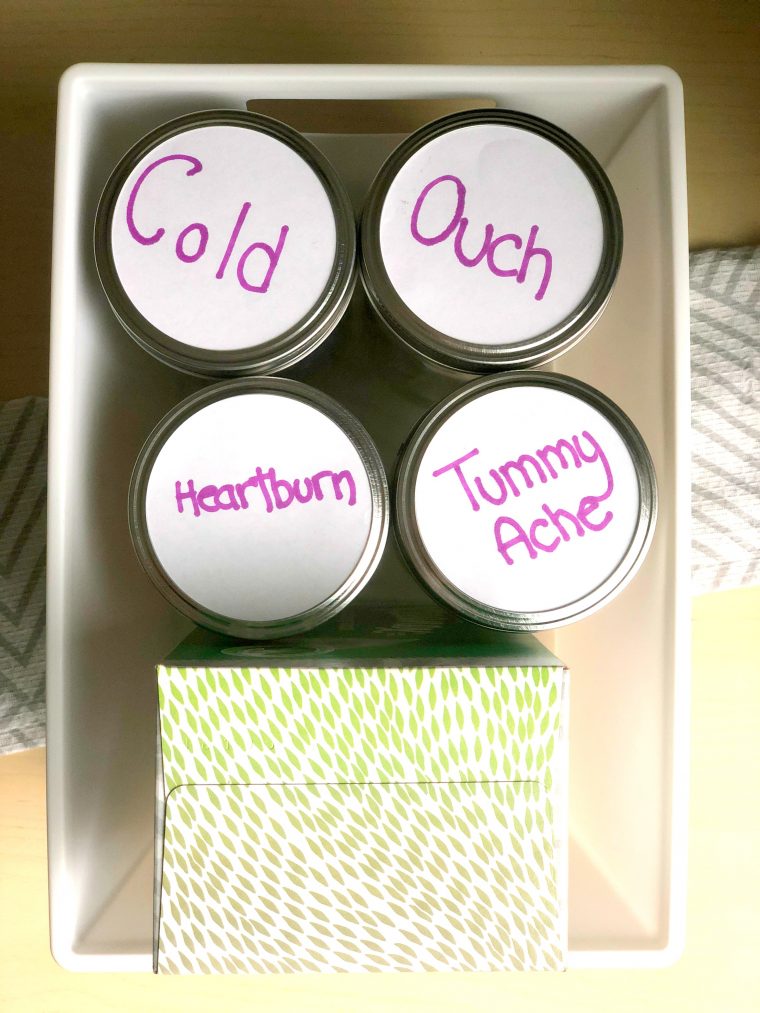 Kleenex – ©KCWW, Lipton – © 2018 Unilever Theraflu – ©2018 the GSK group of companies or its licensor. Read and follow label directions. Theraflu is for use in adults 12 years and older. Use products only as directed.
*These statements have not been evaluated by the FDA. This product is not intended to diagnose, cure or prevent disease.