Incredibles 2 Game Night + Home Video Release Party
Thanks Click.com for the Incredibles 2 game night kit.  All opinions are my own.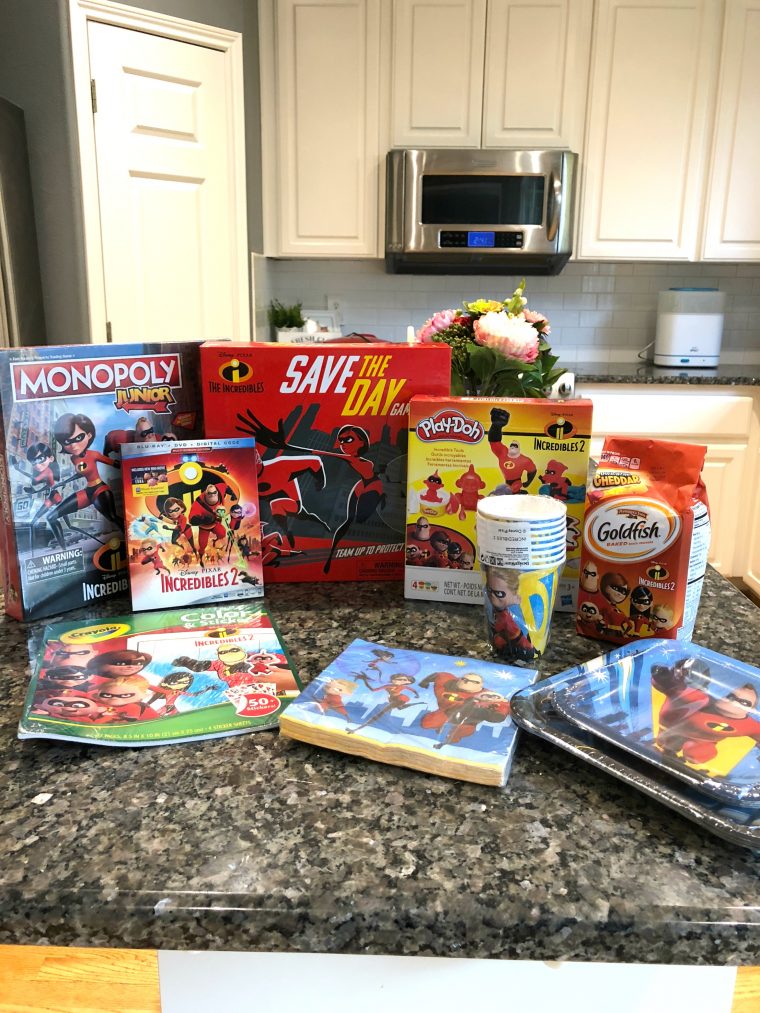 I got to have an awesome Incredibles 2 viewing party!  A game night kit that was sent to me along with the Blu-ray for review.
Game Night
We love the Incredibles and have been anxiously awaiting the release of this Blu-ray.  It's only fitting that we celebrated with Party City plates cups and napkins and even indulged in Incredibles 2 Goldfish Crackers!
The game night kit we received included an Incredibles 2 Play-Doh set, Save the Day board game and even an Incredibles 2 themed Monopoly Junior.  Of course we also got to watch the movie, which was made possible by the Movies anywhere feature. We don't keep our Blu-ray player in our primary viewing room, so we rely on Movies anywhere to see the movie on our big TV and other devices.
The Movie
Incredibles 2 came jam packed with special features, which we are still watching.  It comes with Bao, which is a heart wrenching short about a mother and son who reconcile after a period of estrangement.  OMG. Tears. Incredibles 2 is everything we wanted. It's like no time went by after 14 years. Same Incredibles action, family dynamic, and super heroics all in one incredible film.
In this version Mrs. Incredible gets to go out for a mission and Mr. Incredible has to become a more involved dad to his teen daughter Violet, wild son Dash and mischievous baby Jack Jack.  He's already hanging on by a thread when he discovers Jack Jack's many powers.
The story has it all from comedic moments parents will all be able to identify with, to heavy concepts like what it means to be heroic.  There's danger, intrigue and really creative action sequences that pack a punch.
Home Video
Incredibles 2 is now available to own on Blu-ray.  You can get it in 4K Ultra High Definition, too. The multi screen edition includes all the features, including Bao and the mini movie Auntie Edna.  It comes with the Blu-ray, DVD, and digital code, which is my personal favorite way to do all of our Disney movies.