Macaroni and Cheese Made Easy
This shop has been compensated by Collective Bias, Inc. and its advertiser. All opinions are mine alone. #EasySqueezy #CollectiveBias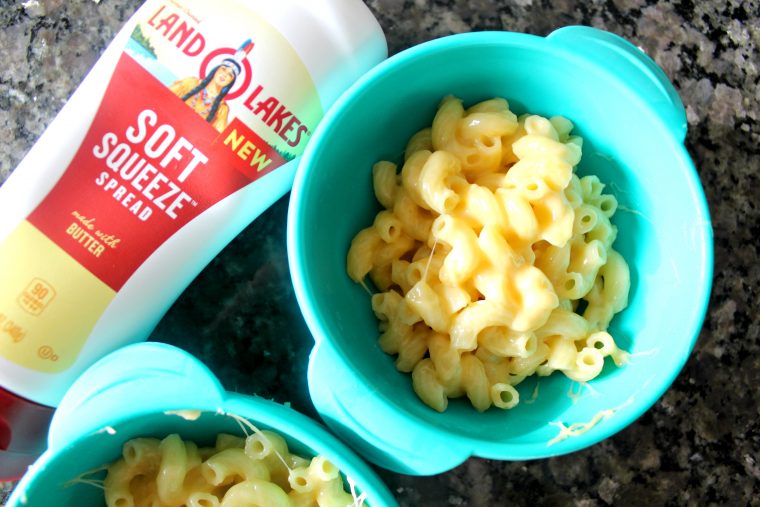 There are a few things I make for Gwendolyn and Lawson that they absolutely love.  Whenever I have a little bit of extra time to cook for them I really enjoy making foods that I know they are not just going to eat, but truly enjoy.  One of those things is Macaroni and Cheese, because I make an amazing cheese sauce. I have my process down and I wanted to share that with you, because this kid approved Land O Lakes inspired recipe, might just change how you do Mac and Cheese at home.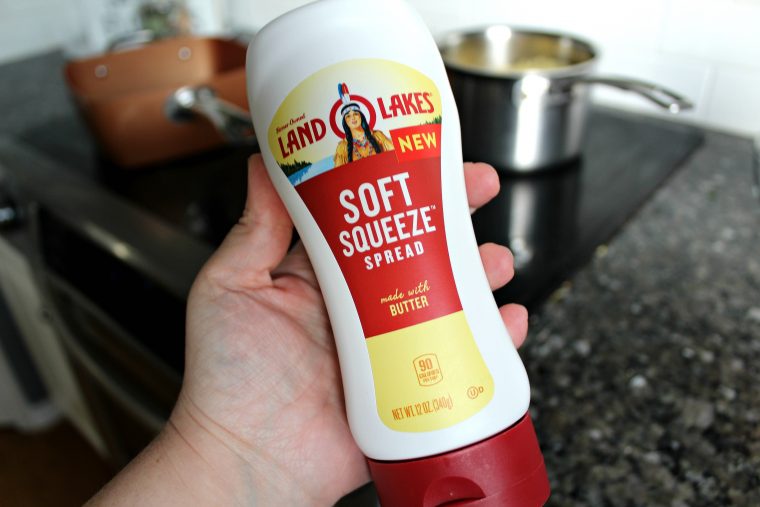 What's New?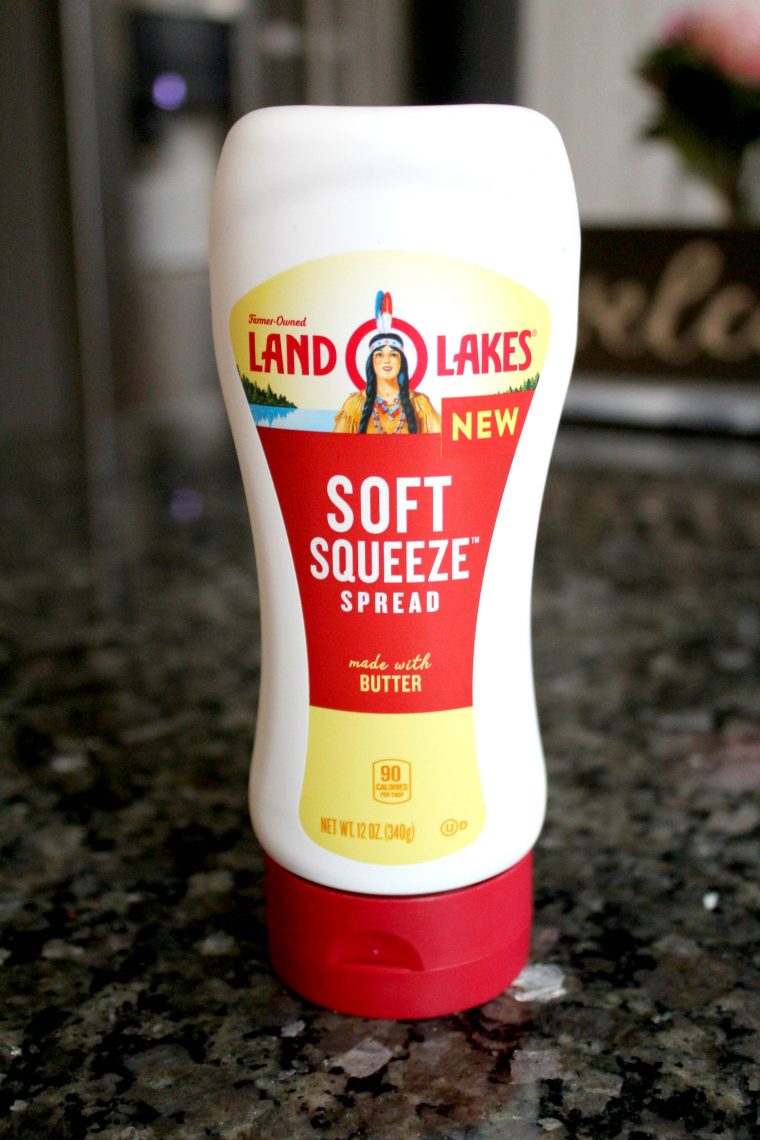 As a mom, I am always looking for that next thing that is going to reduce my time in the kitchen.  I love to cook. It's not about that, but I am very busy and I clearly have my hands full. If I can cut down on cleanup, or use some new product that will make cooking, or prep time a breeze, I am all over it.  That's why I asked to try the new Land O'Lakes® Soft Squeeze™ Spread. It's easy to squeeze and gives me added convenience with less mess.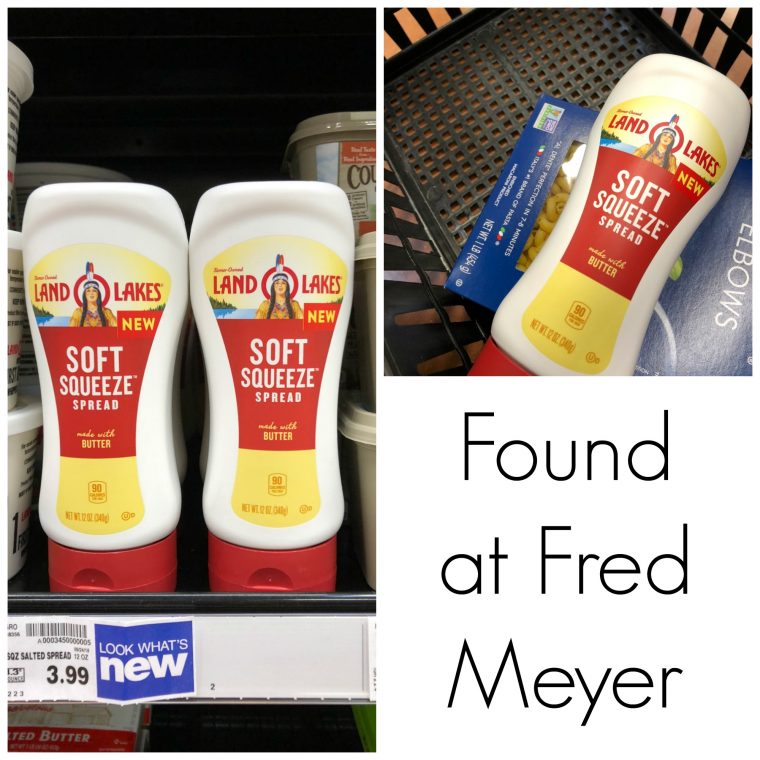 I never know what to do with knives and spoons after I use them for cooking.  Do I really need to wash them? Can I rinse them and call it good? What do you do?  I know you have an answer so leave a comment. Personally, I love squeeze bottles. I would use them for everything if I could.
Squeezable Convenience
Another problem the new Land O Lakes® Soft Squeeze™ solved for me is the hard soft problem I always deal with when it comes to buttery spreads.  First of all Land O Lakes is made with real butter, but it's also easy to squeeze and use right out of the refrigerator, which I love. I use less utensils, I don't need to heat it in the microwave, and best of all, I keep it crumb free.
Land O Lakes is a dairy producing co-op for nearly 100 years.  Since 1921 they have been all for one and one for all in producing dairy products with simple, quality ingredients.  The new Land O'Lakes® Soft Squeeze™ Spread was a perfect help in making my kids favorite Mac and Cheese. I found it at Fred Meyer where where there is a $.75 off promotion.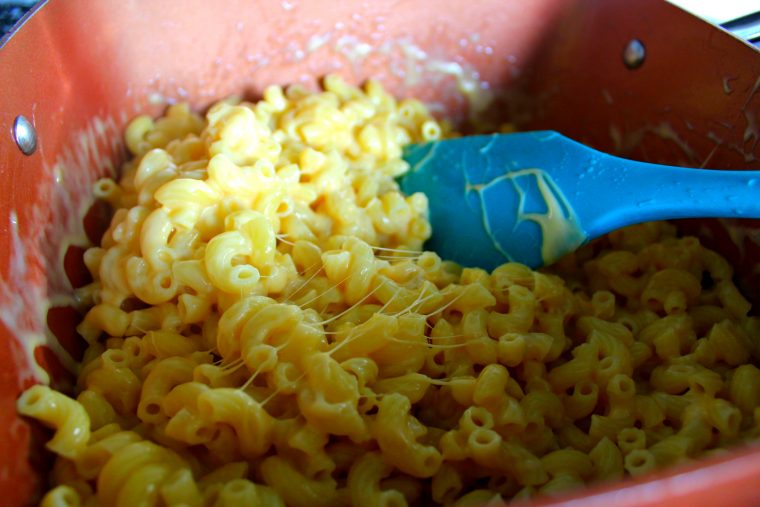 Revitalize Leftovers
Before I get on with the recipe for my awesome Mac & Cheese, Here is a quick tip for how to deal with leftover pasta.  It normally doesn't do to well in the microwave when you try to reheat it. The pasta always comes out dry and unpleasant.   Here's what you do. Squeeze about one tbsp of Land O Lakes® Soft Squeeze™ onto your pasta plate before reheating. warm the refrigerated pasta enough to be able to stir in the butter (about 30-45 seconds) then microwave again for 1-2 minutes depending on how much cold pasta you used.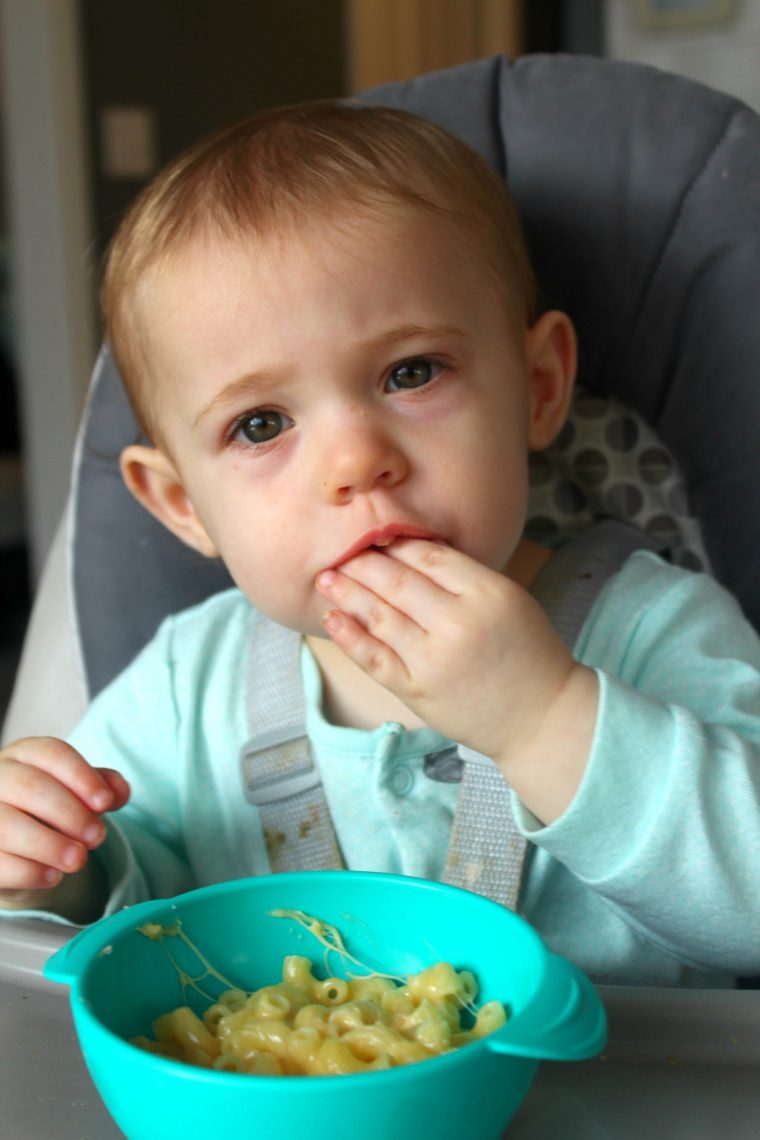 Macaroni and Cheese Made Easy
Ingredients
Land O Lakes® Soft Squeeze™ ¼ cup
flour 2 tbsp
milk 1 cup
shredded cheese 2 cups
Elbow Pasta 1 lb
Instructions
In a skillet stir butter and flour together until melted.
wish in milk for about two minutes
stir in cheese until melted into an even consistency
mix in macaroni until all of the pasta is coated with delicious cheese sauce