Idahoan® Mashed Potatoes: Best Side Dish On Demand

Thank you Idahoan® Mashed Potatoes for sponsoring this post. Idahoan® Mashed Potatoes are real potatoes, real easy, delivering homemade taste on demand.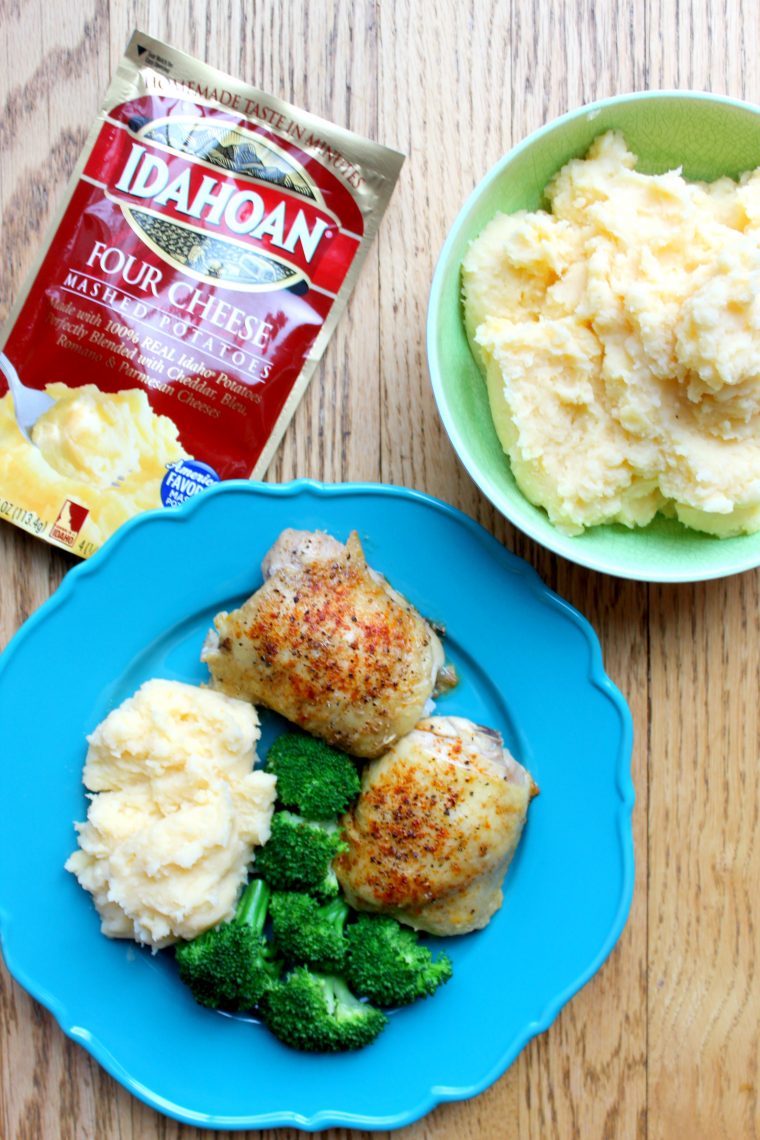 Well, now that the cat's out of the bag, I can finally admit that I have not been cooking too much lately.  This pregnancy has definitely kept me out of the kitchen. That's hard for me, because I love to cook! But between morning sickness and fatigue, I just don't have it in me.  It's the children who suffer. Not really, their fine. Daddy does a lot of the cooking and I help out now and then. When it comes to meals for us though, it can be hard. We don't want to spend extra money to have fast food chains bail us out overnight.  That's why I like having the right variety of shelf stable food in my pantry, so I can easily make a quick meal on demand with limited. One of my favorite go-to items for a quick side dish is Idahoan® Mashed Potatoes.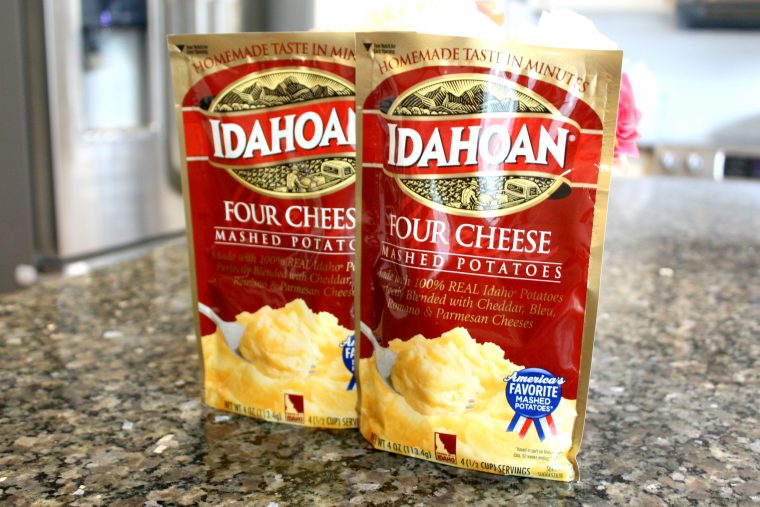 On Demand Dinner
The other day we were low on time.  The kids were all over the place and I needed to eat something, but I couldn't prepare a whole meal.  My dad was visiting so he helped me out with making one of my favorite Chicken recipes. I love the seasoning on this chicken and for some reason I was craving it.  I rounded off the plate very easily with some cooked broccoli and Idahoan Mashed Potatoes, which I was able to whip up within minutes. I use Idahoan potatoes a lot because of how easy they are to make and because they are made from 100% real Idaho® potatoes.  They're America's favorite mashed potatoes for a reason. I've had other brands and this is the one I stand by, because I think it has a better taste.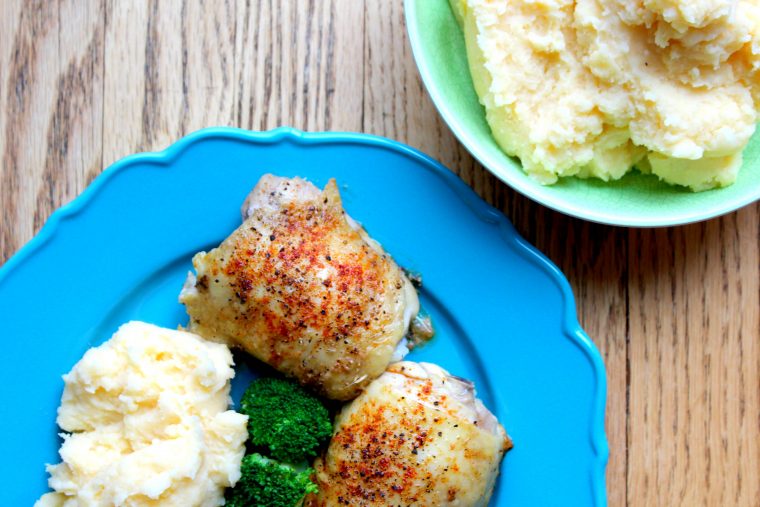 Idahoan Flavor Varieties
The other reason I keep a lot of Idahoan Mashed Potatoes in my pantry is because of the variety of flavors they come in.  First of all, they quality ingredients make them stand out. The perfect blend of real cheeses and the use of authentic seasonings make the greatest flavors.  Buttery Homestyle®, Butter and Herb, Bacon & Cheddar Chipotle, Roasted Garlic, Four Cheese, and Buttery Golden Selects are some of the best.
I like that there are so many flavors beyond just the traditional homestyle, and that the flavors are so good, because I can match up any Idahoan Mashed Potatoes to one of my recipes for a complimentary balance of flavors.  That's what I did for my chicken thighs. I picked the Four Cheese blend. The whole plate came together so fast and with such little effort. It easily would have cost me $20 to have food delivered, so this turned out amazing!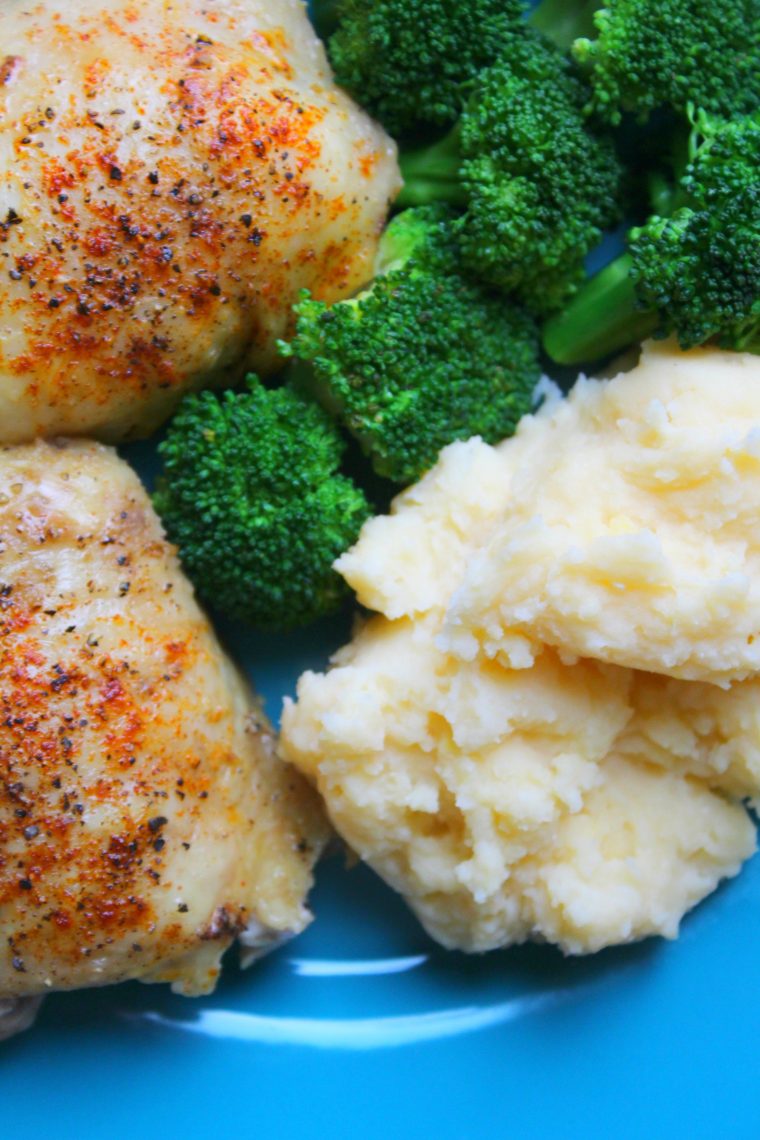 Try Idahoan Mashed Potatoes
We all need a break from cooking a whole meal for dinner every once in a while.  It's so great to have a staple like Idahoan Mashed Potatoes to rely on for a quick side to round out a meal and save some effort in the kitchen.  Try Idahoan for yourself and let me know what your favorite flavor is!