Idahoan Signature Russets Perfect Choice For Dinner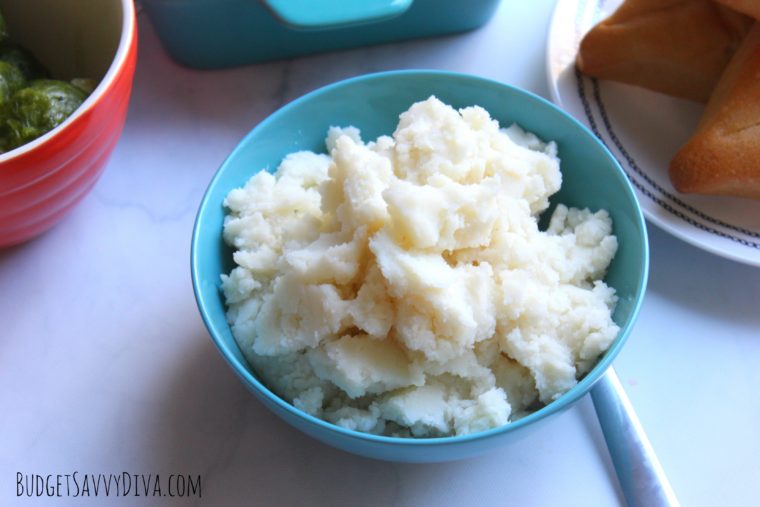 I've partnered up with Idahoan for this sponsored post and all opinions are my own.
Mashed potatoes are one of the bests side dishes and they are the hardest to get right.  Either you have to peel, boil and mash them on your own or settle for an instant substitute.  I typically go all out for Sunday meals.  I spend hours in the kitchen preparing great dinners and I am no stranger to home-made mashed potatoes.  They are an amazing side dish and Eric loves them, but there is no way that is going on in the middle of the week, so we rely heavily on leftovers for a midweek fix.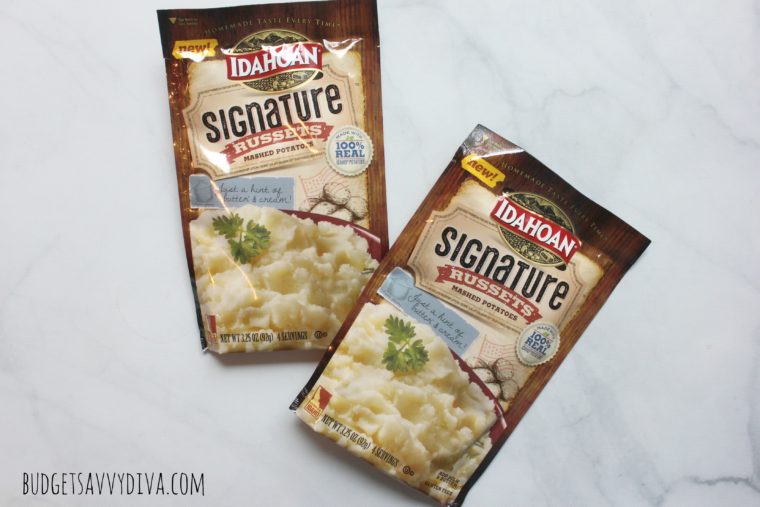 The alternative is instant mashed potatoes, but Eric has always been less than enthusiastic about the way they turn out.  Like I said, it's hard to get right.  How could it even match up to the real thing in any significant way?  Well, Idahoan is coming out with an instant classic that is going to make any day taste like Sunday.  They invited me to try their new Signature Russets Mashed Potatoes and they really did the trick.  They promise homemade taste every time and they are made with 100% real potatoes.  They are incredibly easy to make and they have the perfect buttery taste and fluffy texture without the grind.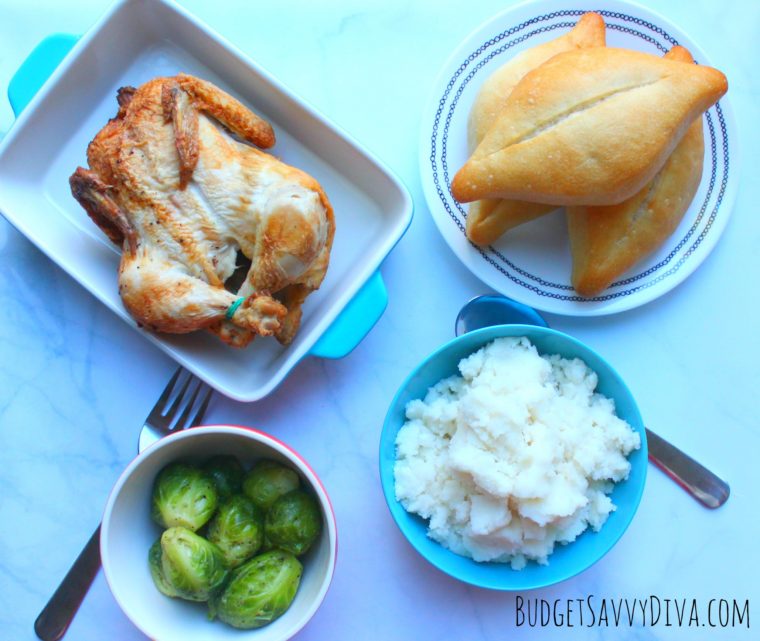 That's because more than 6 pounds of Russet Potatoes goes into every 16 oz. pouch.  Beyond that, their proprietary method of processing is wildly innovating the instant mashed potato category by maintaining the potato's natural goodness and texture so they taste just as good as if you did all the hard work yourself.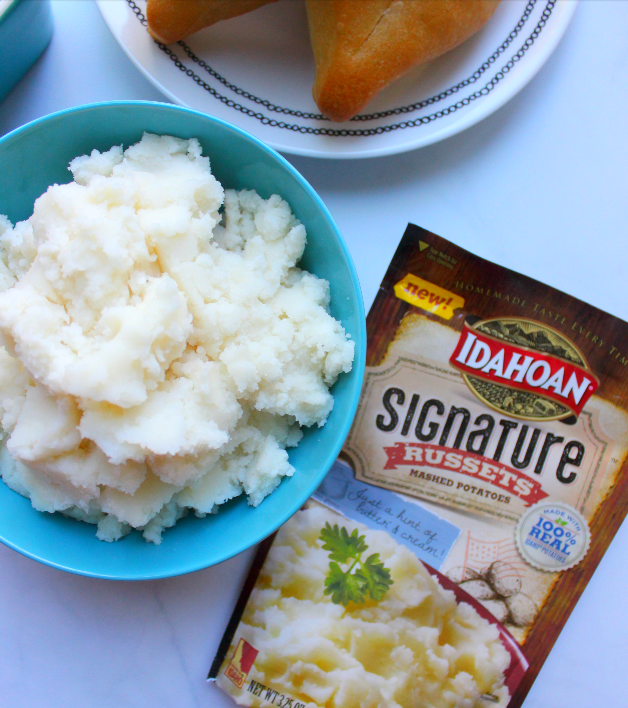 When you try Idahoan Signature Russets Mashed Potatoes, you'll discover a nice smooth taste like original homemade mashed potatoes with a hint of butter and cream.  They can be made in just five minutes using milk and butter, which I recommend, or just water.  They also come in a re-sealable pouch for added value, so you can have a Sunday mashed potatoes experience any day of the week.
Idahoan Signature Russets Mashed Potatoes are available nationwide at your favorite stores, including Walmart and Kroger starting today!