Ling Ling Ramen for Fast Authentic Asian Style Meals
This is a sponsored post written by me on behalf of Ling Ling® for IZEA Worldwide. All opinions are 100% mine.
This post about Ling Ling Ramen is sponsored and I received compensation in return for this review. All opinions are my own.
Life and Ling Ling Ramen
I found Ling Ling® Ramen at my local Walmart and I went ahead and bought two.  Good ramen is not easy to come by. Eric and I love Japanese food. We especially like ramen.  So, I thought this would be a great opportunity for us to have a quick meal without too much preparation. Our family life sometimes makes it difficult for me to prepare meals.  When we cook at home, it takes between one and two hours before we can eat; and that is usually after the little ones are in bed.  We don't stock our freezer with dinner entrees, because there are usually a lot of down sides to those meals. We were happy to discover that Ling Ling Ramen left us satisfied; and we now consider it an option for a quick meal when we need one.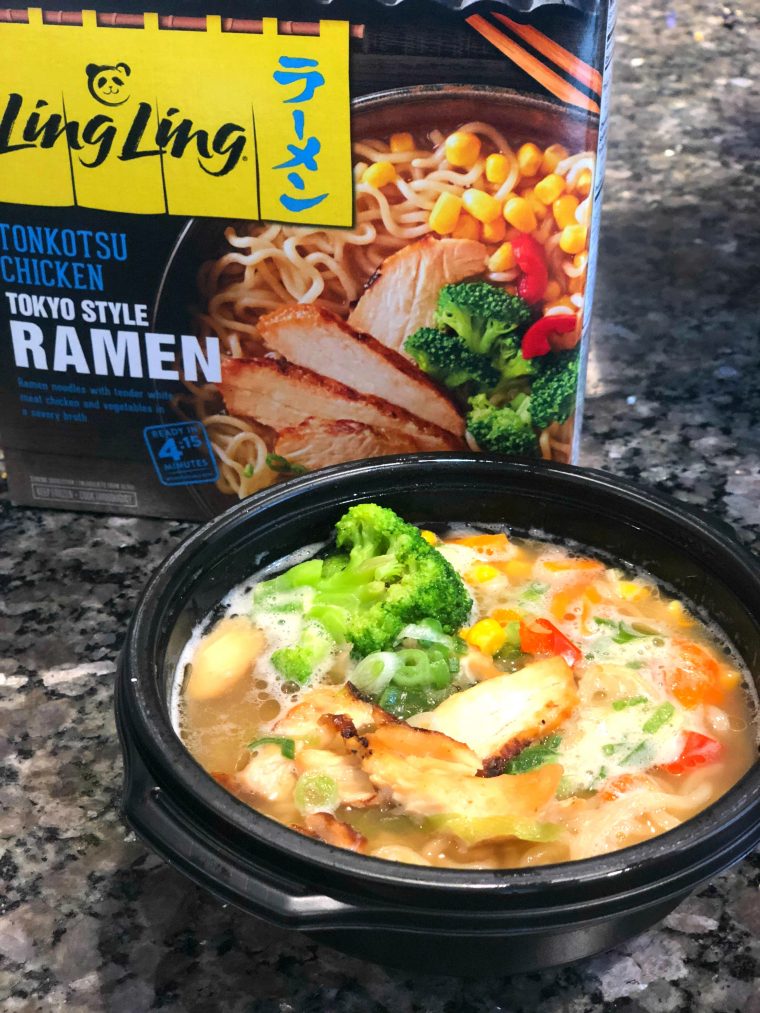 Fast and Delicious
If you love Asian style dishes, you should try Ling Ling.  If you think of ramen as those cup soups with the powder packets, think again.  Ling Ling Ramen is ready just as quickly, but it has much cleaner flavors. Our Tokyo style ramen came with grilled chicken that had a char you could taste.  The broccoli, green onions and authentic spices made the bowl into a simple great tasting meal that we enjoyed all the way through. I loved how the broth did not taste over seasoned or artificially flavored.
Authentic and Traditional
The reason this ramen tastes so great is the authentic flavors that are infused through broth, sauces, proteins and vegetables.  It's hard to imagine that this meal came frozen and was heated in the microwave. It tastes very authentic, because of the traditional preparation and Japanese ingredients.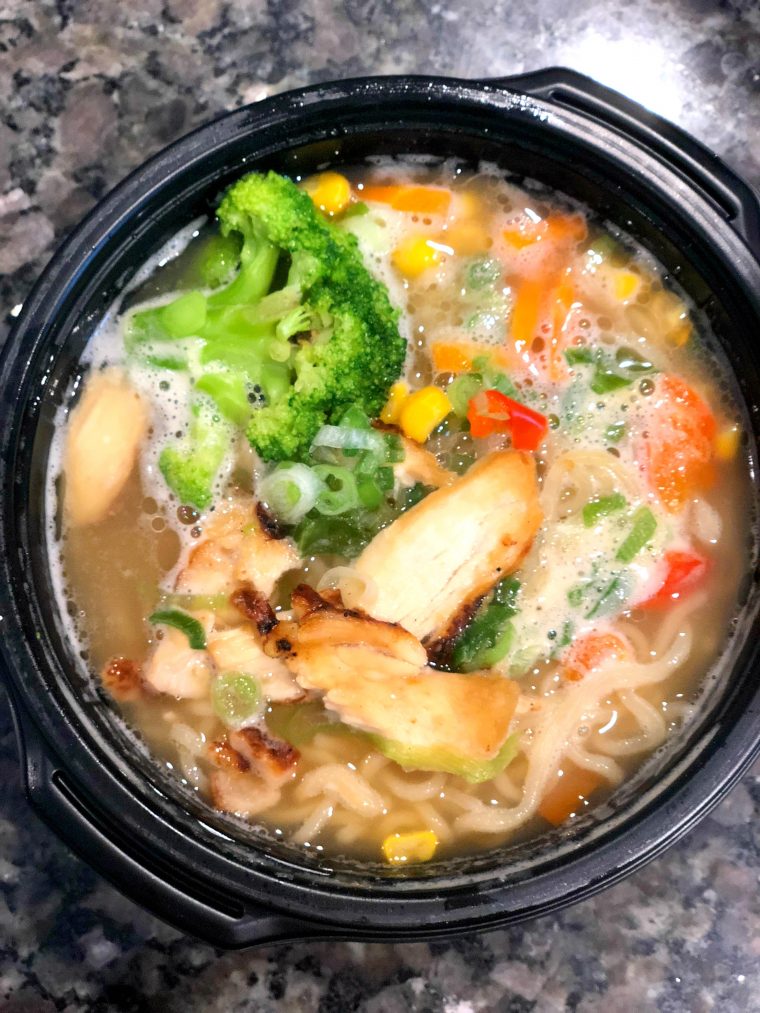 Go and Get It
After eating this myself and tasting the difference, I am very happy with Ling Ling Ramen as a go to in my freezer.  It's great ramen and its very fast to make. Watching after twin toddlers has us constantly on the move. When we are not playing with them or teaching them, we are making sure they stay out of trouble, which is a never-ending job.  When we cook, the kids are always very interested in what is happening in the kitchen, so keeping them out of harm's way is a chore. If we are in a bind and we need to make ourselves a nutritious meal with proteins and veggies we are often tempted to go pick up some take out, or have food delivered.  The convenience of not cooking the food and not doing extra dishes is just too good despite the cost. Ling Ling Ramen is a much better alternative, because the meal is high quality, easily prepared in the microwave, it comes in a disposable bowl, and we don't have to pay any delivery fees because we can pick up the ramen on your trips to Walmart. If you like Asian style cuisine and you often lack time to prepare a good meal at home, Ling Ling Ramen is an excellent choice to have on hand in your freezer.