Purina Pro Plan Savor Dry Food for Your Cats Digestion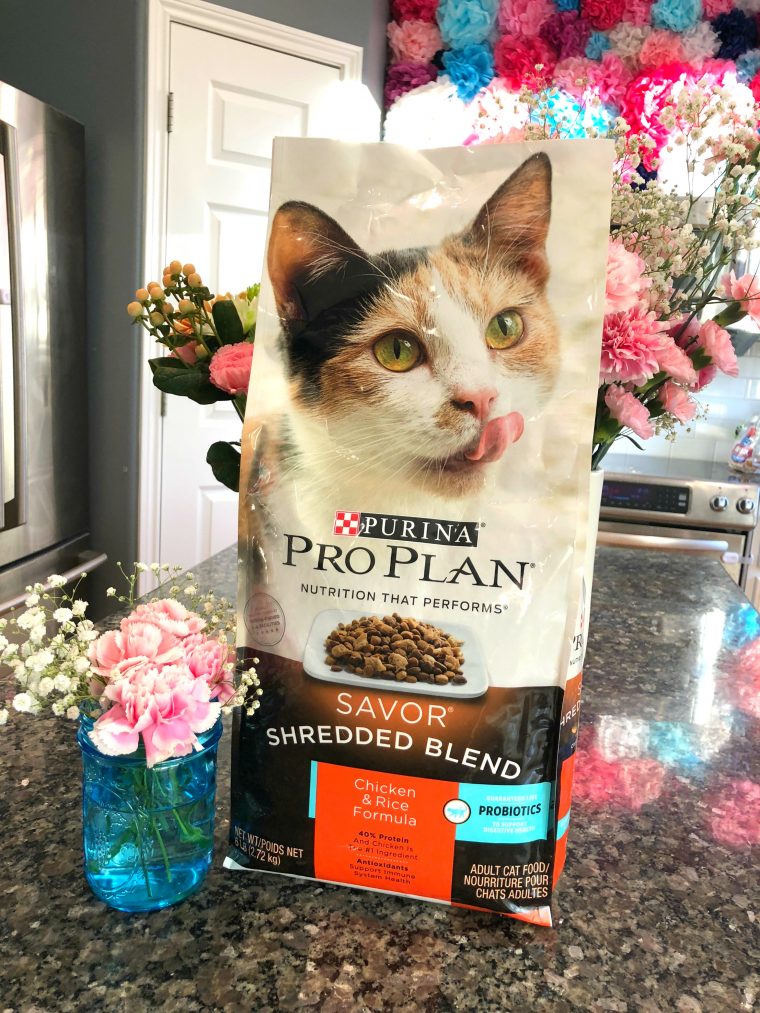 Watson has been so lovey dovey with me lately.  He hides out a lot and shows his face so rarely that I really treasure the moments I can spend with him.  He's not a kitten anymore and his care is very important to me, so I always try to put him first when it comes to his diet and changing cat food responsibly. You can also check the best Fish free cat food here to maintain the health of your cat. He has a clockwork schedule that revolves around the twin's (don't we all). He still hides out away from them and their jerky jerky movements and yelling. Gwendolyn is much more collected though and I actually caught Watson, sweetly approaching her and giving her a sniff the other day.  I really wish I had my camera, but the moment was too quick for me anyway. The picture below is of watson enjoying his new Purina dry food we picked up at PetSmart. Hover over the image to find more product details.
Almost 8 Years Old
We just love treating Watson and giving him things that will make him happy.  At Christmas we get him a bunch of Purina cat treats from our local PetSmart that he takes all of January to go through.  I can't believe it, but he turns 8 in April, so we will be doing something extra for him then, too. For his daily nutrition though, we are careful to keep up with his changing needs and make sure his food provides the best source of the nutrients he needs for an optimal life. It is important to find Ultimate Pet Nutrition for your loved pet.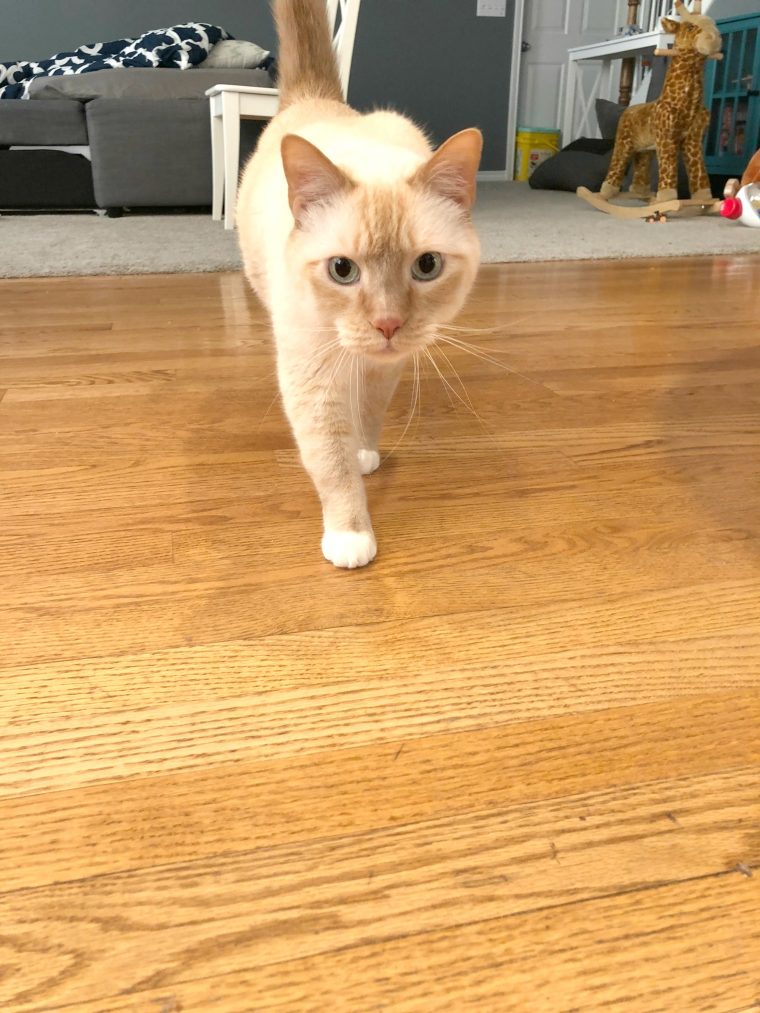 Watson's Digestion
We all care about digestive health.  We know how it feels to be lacking in that department and we appreciate the need to eat right, use supplements, whatever it takes to keep things moving.  I am not afraid of Watson's poop. It's something I monitor all the time. His digestive health is just as important to me as my own, so maybe I hover sometimes.  It's my job.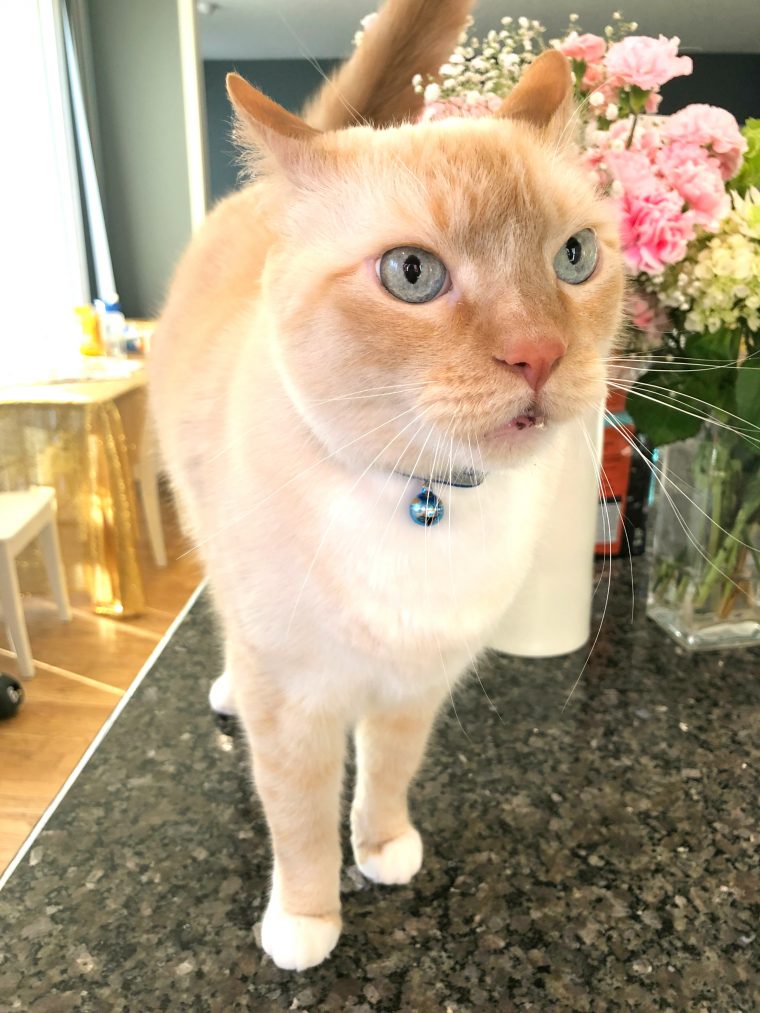 I did a little bit of work looking into the digestive health of cat's and the best way to treat it with everyday food formulas.  Then, I went to my local PetSmart for tips on how to change your cat's diet responsibly and picked up Purina® Pro Plan® Savor® Shredded Blend Adult Cat Food.  It comes in a good variety and I choose Chicken and Rice for Watson.
Straight to PetSmart's Purina Aisle
A couple of the reasons I love and trust Purina®is that they provide a money back guarantee, and they are backed with over 85 years of global research that puts the work of over 500 scientists to practice.  The five dry Savor®formulas contain guaranteed live probiotics for digestive support.  Plus real protein makes up 38% and is the #1 ingredient in Savor® dry formulas to better suit a cat's nutritional needs.
One thing that the PetSmart associate was quick to point out in answer to frequent questions regarding Pro Plan® Savor® formulas is that not all of them contain probiotics.  Only select dry formulas do. You can tell which ones by the guaranteed live probiotics burst on the package. However, she also let me know that is is okay to add water if necessary, because Purina® uses a stable and robust probiotic that is not killed or damaged by the addition of water.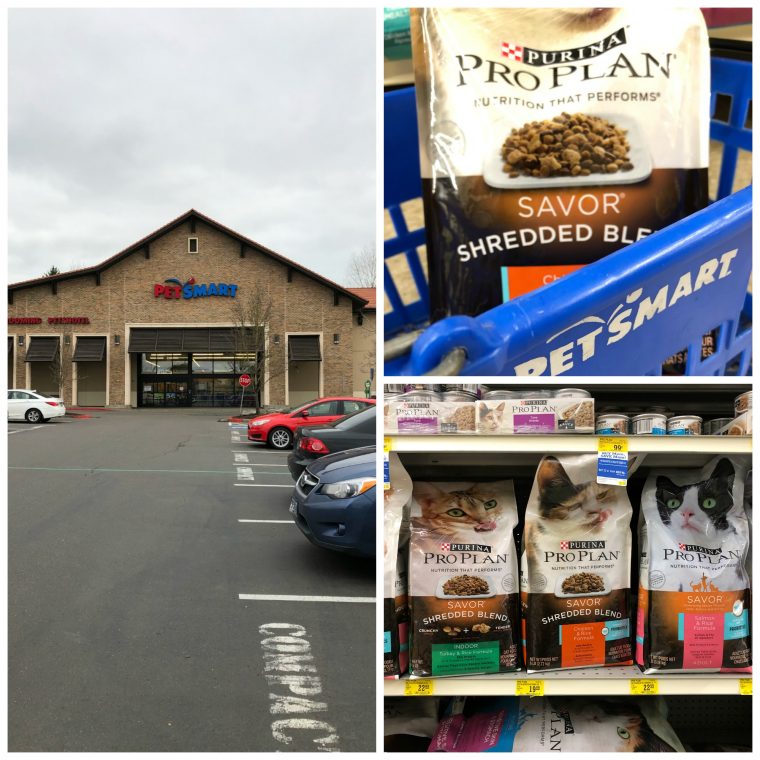 The PetSmart Shopping Experience
It's conversations like that that are the reason I like going to PetSmart.  If I have questions, I know somebody will be able to give me an adequate answer and help me make the best decisions for Watson.
What I learned at PetSmart about transitioning Cat food in a healthy way:
You need a gradual system.  Start by substituting just a little bit of the new formula in the food your cat is used to.  Then increase the amount of the new formula over the course of a week.

monitor the change.  It's really important to make sure the formula is working as it should, so avoid giving treats or human food during a 6 week testing period.

be patient.  Even after six weeks it may take another month and a half to determine whether the new diet is working.

If at any point your cat shows symptoms that something is wrong talk with a veterinarian.
They break down the first week of introducing the new formula as starting with 25% on the first day.  Then 30%, 40%, 50%, 60%, 75% and then finally 100% on day 7.
Don't wait until you are out of your cat's current dry food formula. Go to Petsmart to pick up Pro Plan® Savor® today.  Get more information here.
Money Back Offer
There is an awesome new offer to try Purina® Pro Plan® Savor® Dry and get $10 back in a digital prepaid card!  The offer is good through February 28, 2019.  Go here to learn more about Purina® Pro Plan® Savor® products and the $10 offer!