McCain Foods Smiles Recipe and Rebate at Walmart
This is a sponsored conversation written by me on behalf of McCain Foods. The opinions and text are all mine. #MyMcCainPotatoes #CollectiveBias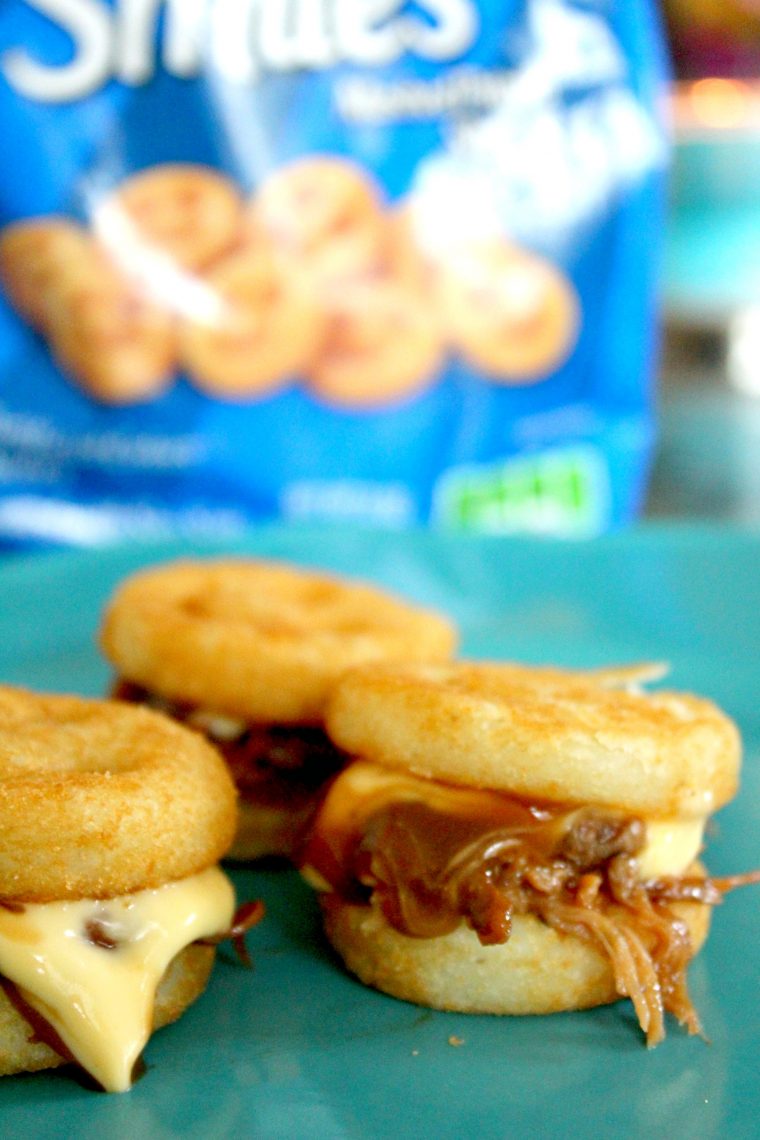 Hey there sports fans! Or fans of tasty game day food! I have a new recipe that will put a smile on your face using McCain® Smiles® Mashed Potato shapes. It's been a little while since I had these Smiles, but I loved them back when I worked for the mouse. The burger restaurant next door sold these and I always thought they were so fun. Now, I was at Walmart searching for some fun foods and I saw these. There were a variety of fries in addition, which I had to bring home.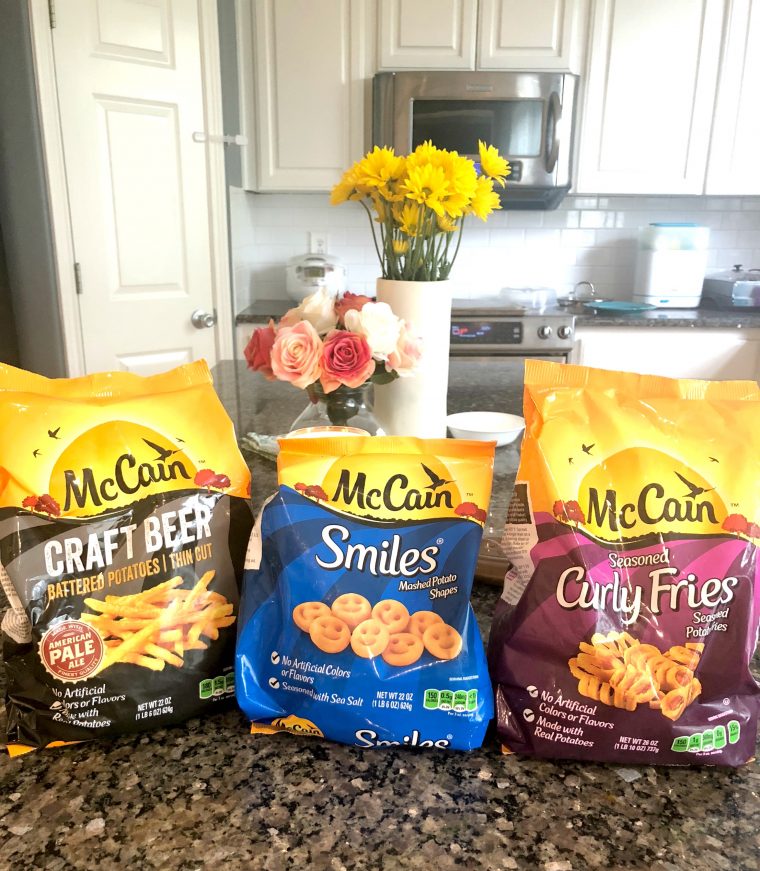 I had an idea to make some tasty finger food out of the little smiles, so I picked up some other ingredients that will make a hugely satisfying and delicious game day food. I also had to take advantage of the rebate offer that's good until 5/31/19. The offer is for $1.50 off of 2 participating McCain products when you buy them at Walmart. Submit your rebate and get more info here!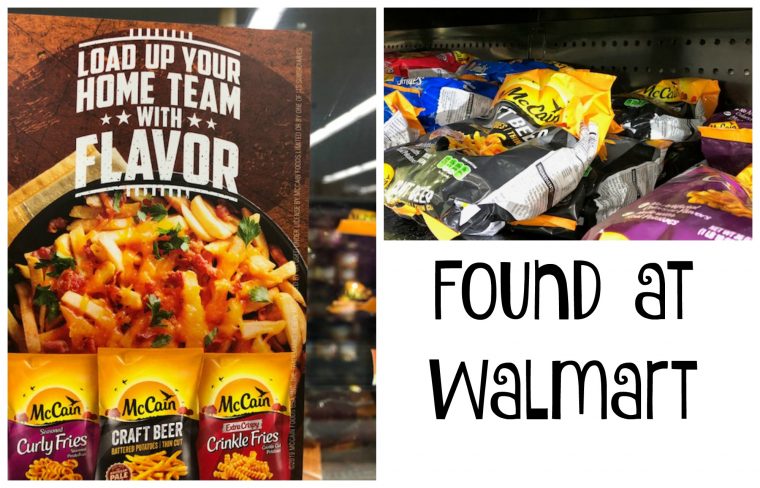 I love good fries. Emphasis on the word good. McCain uses real potatoes and the different types of fries make them ideal for any occasion. Eric likes the craft beer battered thin cut fries, which are perfect for loading up with delicious toppings. I love the seasoned curly fries, just on their own, or with a side of ranch dressing. And then their are the super cute Smiles that I stopped for to begin with! I still think they are really fun and I wanted to make tiny little pulled beef sandwiches with them for game day.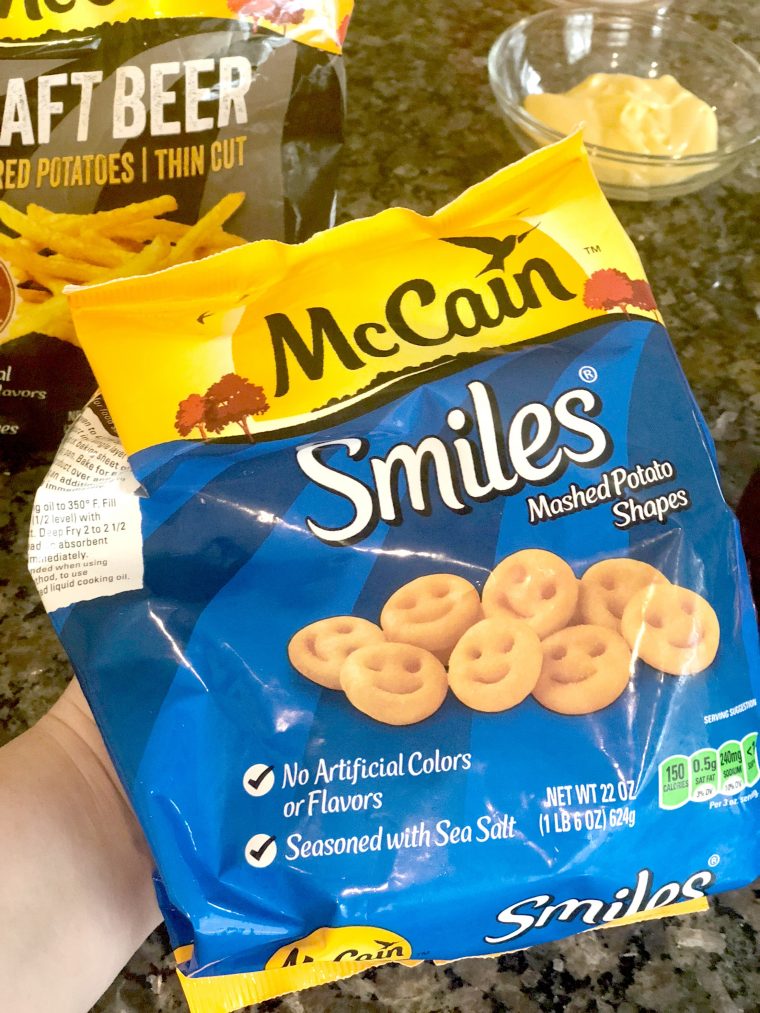 McCain Foods Smiles Recipe and Rebate at Walmart
Ingredients
16 McCain Smiles
1 Cup of Pre-Cooked Beef Shredded
½ Cup of Gravy
⅓ Cup of Liquid Cheese
Instructions
Prepare the McCain Smiles per the instructions
Heat the gravy, cheese, and meat - I used the microwave
Assemble the sandwich - McCain Smiles, Meat, Cheese, and Gravy.
Top with another McCain Smiles
Enjoy!
My favorite thing about McCain products is they have that really important crispy exterior that gives a really happy crunch to each bite. Whether you like to dip them ore layer them, they are a satisfying treat. If you have never heard of McCain and live in the US, that's because McCain is big in Canada and the UK, but new to US. Give them a try using my recipe and make sure you submit that Walmart rebate!

My Recipe is simple and only requires you to pull a few ingredients together to cook. I prefer pre cooked shredded beef for my meat. I heat it up and place a little on one of the cooked Smiles.
Then I dab a small amount of my favorite gourmet Nacho Cheese Sauce and top it with another smile. These cute little sandwiches make amazing snacks for a big gathering to watch any big TV event!