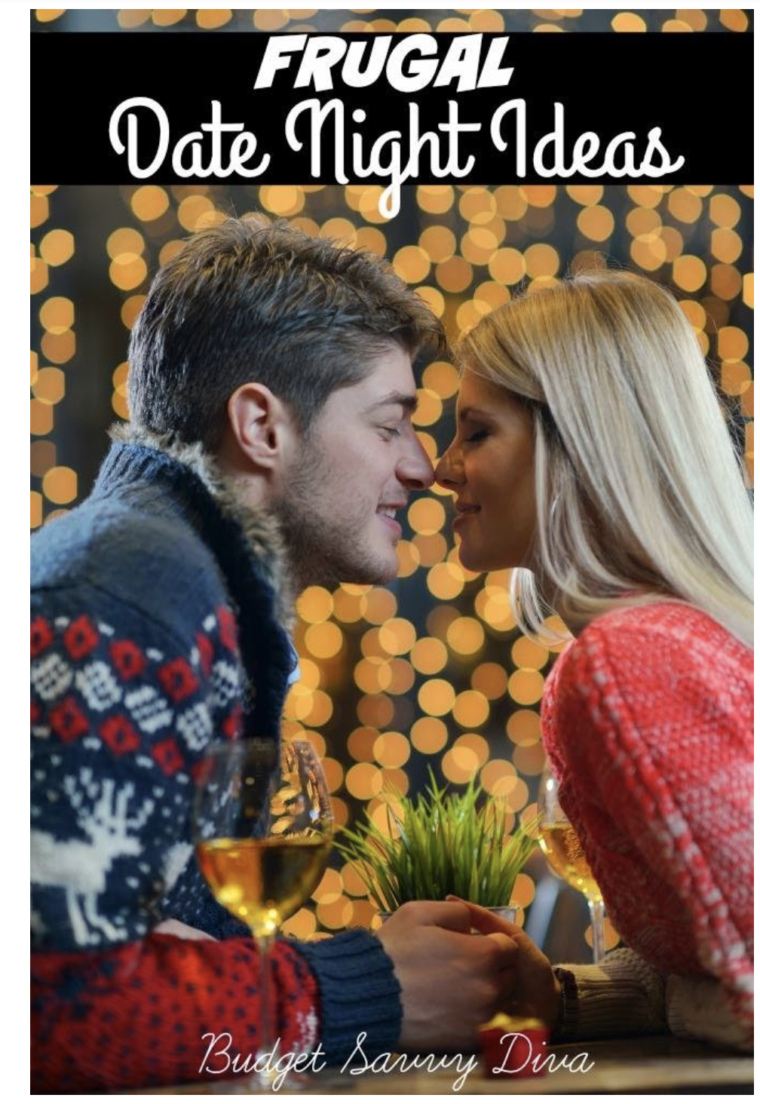 Under normal circumstances date nights between hubby and I are pretty limited because we have the little ones. We've managed to make it work though. Now, with another baby on the way, we are not only trying to save money, but we are also trying to make the most of our time together before the baby arrives. Since we are trying to save money, we are getting creative with our date nights. Getting creative isn't something I'm afraid of doing though, my readers know that I love a good creative challenge!
We've all been there before, having to figure out an alternative plan for date night when the original plans go awry, or having to get creative with funds in mind. I know it's also hard to plan date night when funds are low…that's why I decided to put on my thinking cap and start scouring the internet for the best date night ideas so I can share them here and maybe help someone bring the magic back to date night. As a gal who loves the simple things in life, I realized while I was researching, that date night doesn't have to be a huge production. You can just as easily have a wonderful time with your partner by spending less money or doing free (or almost free) activities that are just as fun as big ticket dates. You can even go so far as to stay home and use your own space as a functional date night location.
I've put together a great list of things to do on a budget or for free that I think my readers are going to love! These ideas utilize everyday objects that you have at home or take you on low cost date nights that are sure to provide all the romance and fun you've been missing out on.
Movie night. This is one of my favorite ideas because I adore watching movies and it's way cheaper to watch at home than it is to go to the theater. Just find your local redbox location, if you can't find anything at home, pop a bag of popcorn and snuggle up to your loved one for a sweet movie night you'll both enjoy.

Plan a backyard picnic. You can do this at home if you have little ones or if you have a sitter you can plan to head to your local park for some one on one time. Think simple. Fresh fruits and cold cuts are generally my picnic items of choice because they're low cost and I usually have them on hand already so I don't have to spend the extra money. If you want to change it up a little you can pack your favorite foods and enjoy the cozy setting you've provided for you and your partner to enjoy.

Take a drive. Again, if you have little ones you can take them with you or if you have a sitter this is ideal. Have a GPS handy in case you get lost but other than that plan to just drive for awhile and bask in the alone time with your partner. I personally find car rides in the evening to be quite romantic.

Go stargazing. This is one of my all time favorite things to do with my husband. There is nothing more romantic than laying down a blanket and snuggling up with your loved one while watching the stars. If you're lucky you'll even catch a few shooting stars!

Take a class. No matter what your interests are, this can be a great opportunity to become closer to your partner. Local classes offer things like cooking, cake decorating, arts and crafts and more. They're also inexpensive so you can take one or sign up for a couple without worrying about your budget too much.

Play games. Take stock of what you have at home in your game closet and pick one or two that you both love. You can pair this with any beverage you like, although I'm partial to wine, and watch how much more fun you have than when you were kids playing the same games. Another great way to add a unique game into the mix is by buying a billiards table.

Absolute Billiard Services

sells

pool tables Atlanta

. If you bought a new or used table through them as a Christmas gift, or birthday gift, it would allow you to have fun in your own home (for free after the initial investment) for years to come. Absolute Billiard Services not only sells pool tables. They also have services to help you maintain your pool table – and to move it when that time comes. Absolute Billiard Services is rated 5/5 on Angie's List and also has a 5 star rating on Yelp, as well! They can help you move, recover, assemble, disassemble, calibrate, and repair all makes and models of pool tables, including antiques. 
I know all too well how hard it can be to have a proper date night sometimes. Whether you can't find a sitter or are having financial difficulties, it is possible to enjoy time with your partner without making a big fuss. It's also super important to take the time to do so because you don't want to lose that feeling of togetherness and closeness with your partner. I hope these ideas help my readers come up with their own date night ideas or that they enjoy these as much as I do!