Are We Evacuating? Oregon Fire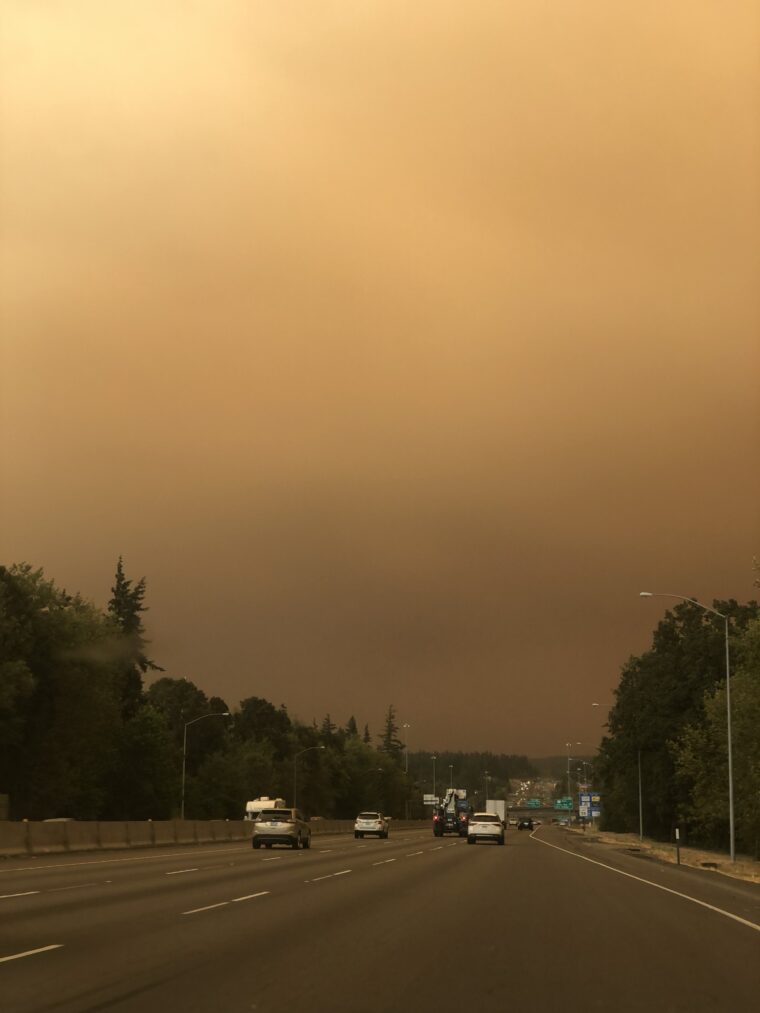 It is all over the news where we live – so I am not sure if everyone knows about it. South of us there is a pretty large fire – I think it has been 130,000 acres so far. I snapped the shot above when we were driving home from Walmart a couple days ago.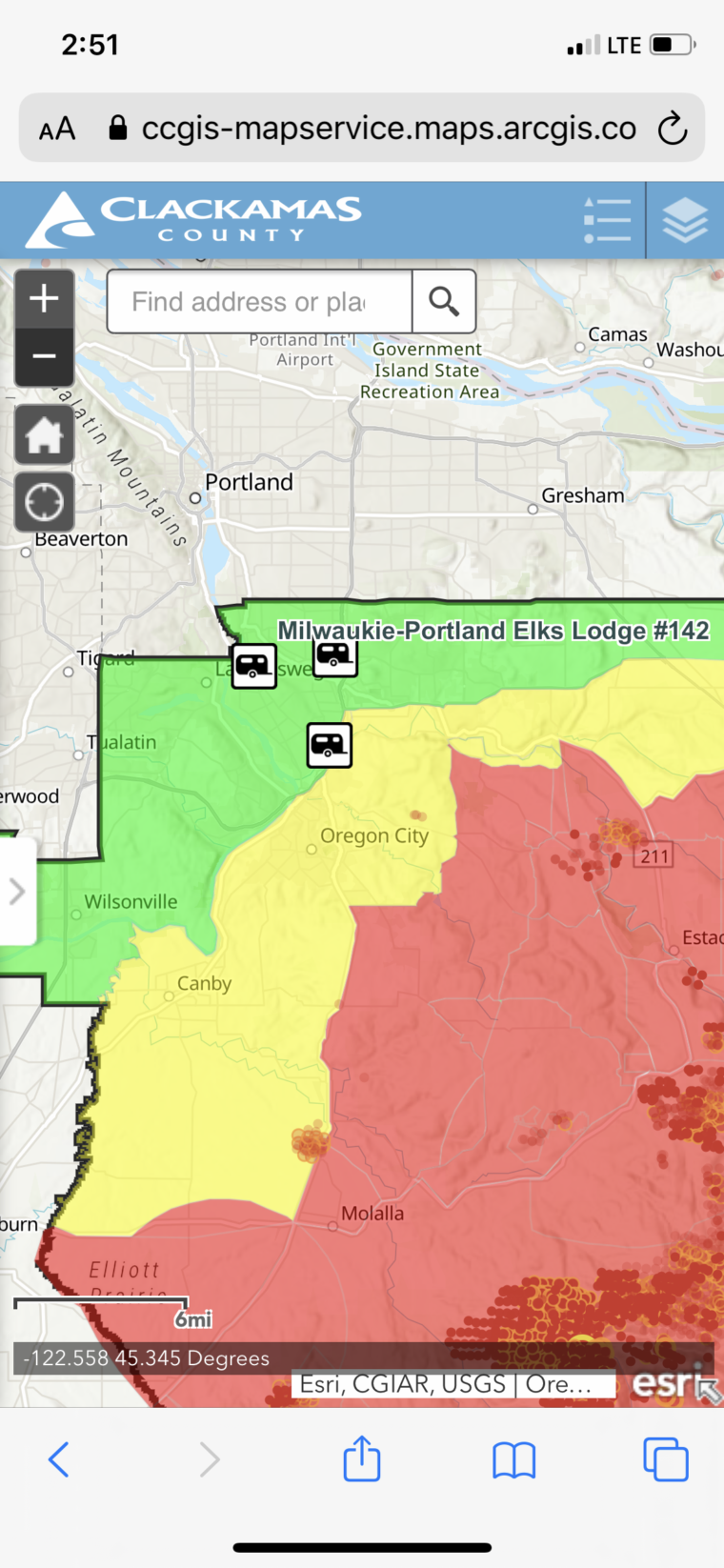 We live a bit north of Oregon City – Long story short – we are currently living in a stage one ( out of 3 area). We is currently yellow. Basically stage one is have everything ready to go. stage two ( yellow) is leave if you can. Red ( stage 3) – get your butt out! The red dots you see are fire spots. It is still 6 or so miles away from the closest flames – so we have some room. Currently we are in limbo – I do wish they had more updates for us. The wind is better is finally better so that they can actually start fighting the fire ( yay!) but the fire is still growing towards us just more slowly. We have had some neighbors a street away leave and there was a string of break-ins and casings. So I worry to leave but at the same time the area quality is horrible THOUGH it is getting better because of the wind change. Gwendolyn woke up today saying "I'm coughing". Again limbo – we don't have a place to really go. I am having a bit of mommy guilt wanting to stay – if we are upgraded to level 2 we are leaving right away though I will say that.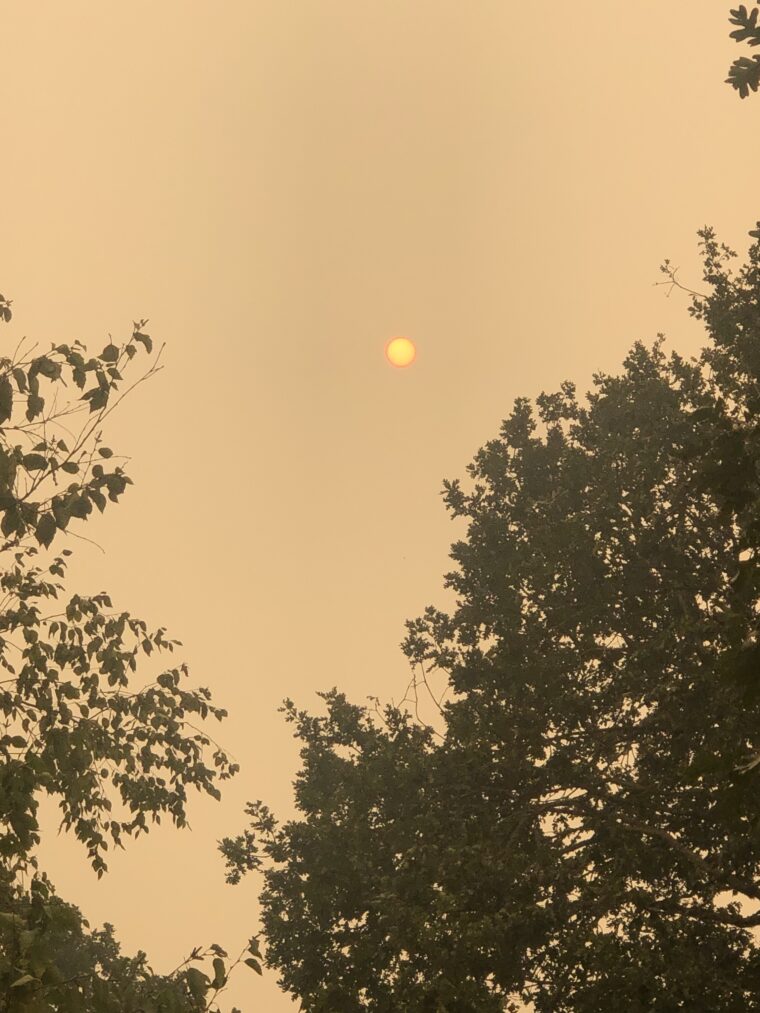 Make sure you are following me on instagram ( @budgetsavvydiva) I have been updating through my stories