15 Easy Ways to Creatively Use Up Leftover Halloween Candy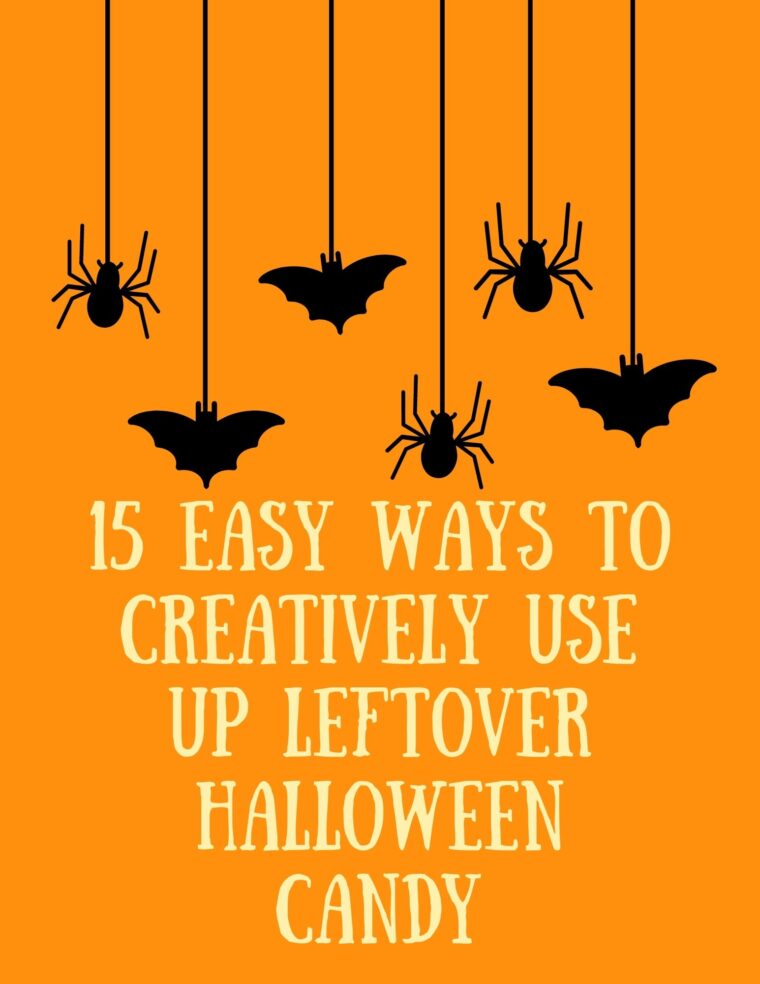 Everyone loves candy, but Halloween brings sugar overload. Whether we over-prepared for trick-or-treaters or skimmed some off the top as a parent tax, we find ourselves in the annual position of needing to dispose of candy excess. If this is you, then here are some creative uses for leftover Halloween candy you may not have thought of.
Make a Pinata with Leftover Halloween Candy
It's easy enough to buy or make your own pinata out of cardboard and tissue paper. Use it for an upcoming birthday or upcoming celebration.
Make Stocking Stuffers
Most "Halloween candy" is just candy and can be easily repurposed as a filler in your family's stockings come Christmas time.
Make "Stained Glass" from Hard Candy
If you have a little more time on your hands, melt down hard candies and repurpose them as stained glass fragments you can make into ornaments.
Make Flavored Vodka
Some leftover candy such as skittles can be infused with alcohol to make a variety of flavors. Taste the rainbow, indeed!
Make Trail Mix
Use certain types of leftover Halloween Candy in a homemade mix with nuts and/or granola.
Make a Breakfast Bar with Leftover Halloween Candy
Use some leftover candy as toppings on a waffle bar, or put them in pancake batter.
Build Your Own Sundae
Easily incorporate nearly any candy as ice cream or yogurt topping.
Use it For a Gingerbread House
Pull colorful candies peanut butter cups and other practical picks to help adorn a Christmas gingerbread house.
Use it in Cookie Mix
Make a batch of cookies using chocolates, or sour gummies.
Mix/Melt it Into Your Popcorn
Create your own popcorn mix for movie night.
Create Drink Pairings
Make your own unique food pairings with coffee, scotch, or wine.
Offer Leftover Halloween Candy to Customers
Take candy to work with you. If you are customer-facing, have a candy dish for them to help themselves.
Donate Leftover Halloween Candy
You can donate to organizations such as
Use it as a Teaching Tool
Count up small candies, separate by color, or perform a variety of science experiments.
Make Thanksgiving and Christmas Candy
In most cases, the only thing that makes it Halloween candy is the bag or the wrapper. Repurpose it for the holidays and it won't last the year.