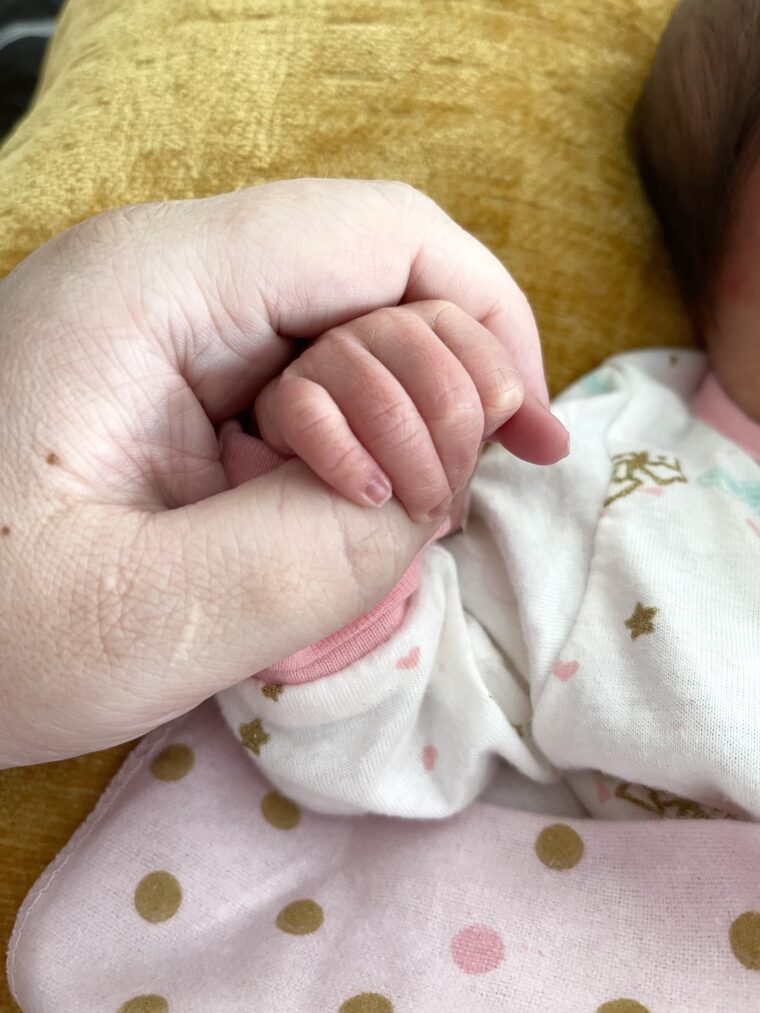 To follow Baby 5's Journey Go HERE.
BIG News RIGHT!!! Baby 5 is HERE!!
So that is the good news. Bad news ( and it is not really bad news) – we are both in a bit of rough shape. I am not going to lie I am currently in a lot of pain – more than I have ever been with another c-section. Recovery is going very slowly and painfully. I am going back to the OB tomorrow to figure out a plan.
Baby is good all around – however there are a handful of concerns that is filling our days and nights at the moment. We are going back to the doctors tomorrow to figure out a plan for her.
All that being said I wanted to do a huge post full of photos and details but that will have to wait for a few days. I am very sorry. Please keep us in your thoughts – but please do not worry too much – none of the issues are big just a lot to juggle with 4 others and constant doctor appointments.