Extreme Couponers BLAMED for Coupon Insert THEFT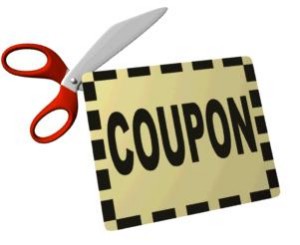 I posted this yesterday but I know that not all everyone was able to see it
How many Sunday Newspapers do you get? Do you thinking taking inserts out of newspapers you do not buy is right?
Here is an article that is mind boggling
BOISE, Idaho — Some extreme coupon cutters may have crossed the line from savvy shopper to newspaper thieves.
Both the Idaho Statesman in Boise and the Idaho Press-Tribune in Nampa report that coupon inserts are being nabbed from their newspapers.
On a Sunday last month, the Idaho Statesman reports all of the ads were taken from a newspaper rack without being purchased. The value of the coupon inserts on that particular day of the week ranges from $300 to $1,000, said Statesman Circulation Director Frank Peak
"It is becoming a real problem on Sundays because of the value of the coupons and the local interest in couponing over the last few months," Peak said.
The newspaper filed a police report after sales manager Don Waters staged a stakeout at a Boise restaurant and watched a woman remove all the advertisements from a nearby newspaper box after she had purchased only a single copy.
Peak blames the trend on the economic downturn and an increased interest in coupon cutting. The television series "Extreme Couponing," debuted on TLC in April and follows shoppers whose intense devotion to finding bargains can whittle a $555.44 grocery store bill down to $5.97.
At the Idaho Press Tribune in nearby Nampa, publisher Matt Davison said signs have been placed on newspaper boxes to remind buyers that taking copies without paying is theft.
"We have seen a dramatic drop in theft from the boxes," Davison said.
The newspaper has also heard complaints that ads are being removed from grocery store stands and front porches.
"At this point, we haven't pressed charges against anybody," he said. "Our goal is just to educate people that they are stealing. The people who are doing it, I guess they wouldn't consider themselves a criminal. They are just trying to save money."
Cathy Yoder, who co-owns Fabulessly Frugal and blogs about using coupons, said she has heard stories from extreme coupon cutters who drive through neighborhoods taking newspapers from driveways. She's also heard from frustrated coupon users who can't get ads from a newspaper rack.
"People think they have to keep up with the 'Extreme Couponing' thing. It's not normal, it is not reality. They just did it for the show, for the hype. It is obnoxious," said Yoder, who advises shoppers to instead buy multiple newspaper subscriptions and ask family and friends for their used coupons.
Thanks! The Republic