How to Get Rid of Dandruff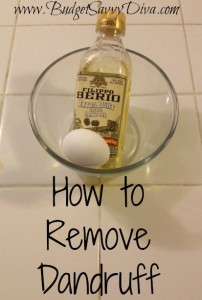 Other Great Tips!
How to Get Rid of Dandruff
Want to get rid of embarrassing dandruff, but don't want to pay for new bottles of shampoo? Here's a quick alternative:
Mix together one egg yolk with a bit of olive oil.
Rub this mixture into your scalp where dandruff occurs.
Wash hair as usual.
Be careful of the temperature of the water — you do not want cooked egg in your hair
Scalp massages can help with flaky skin, and remove the dead cells. It is important to do it correctly –
HairGuard
has a really good guide on how to do the scalp massage the right way.