I Am Going To Monsters University #Monstersuevent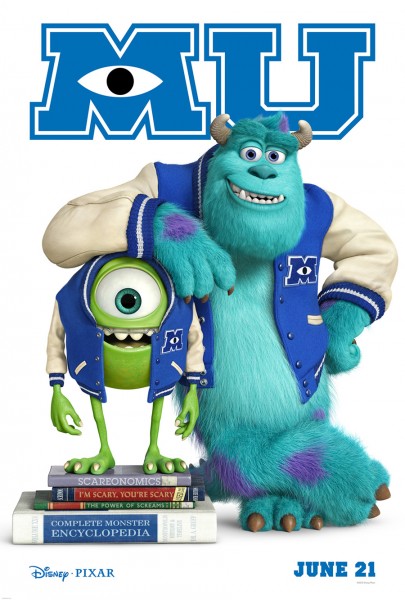 I talked about in a previous video that I was going back to school and I am so excited to be able tell you all more what I will be doing 🙂
If you missed the video check it out 🙂
ENGLISH 101: How to Tell a Great Story
Learn about the story process and how to draw a character from MU.
Instructor: Kelsey Mann (Story Supervisor)
SOCIOLOGY 203: The Deconstruction of a Character
Learn about the design of college-age Mike & Sulley, and creation & design of new characters in the film.
Instructors: Ricky Nierva (Production Designer), Jason Deamer (Character Art Director) & Daniela Strijleva (Character Designer)
ANTHROPOLOGY 152: Monsterizing the World
Learn about creating and "monsterizing" the world of MU.
Instructors: Dice Tsutsumi (Shading/Lighting Art Director) & Robert Kondo (Sets Art Director)
DRAMATIC ARTS: Bringing a Character to Life
Learn how the animation process works, and view an animation demo on a linux machine.
Instructor:  Scott Clark (Supervising Animator)
PHYSICS 250:  Global Illumination
View a presentation on the use of Global Illumination in MU and The Blue Umbrella.
Instructors:  Jean-Claude (JC) Kalache (DP-Lighting), Sanjay Bakshi (Supervising Technical Director) & Christine Waggoner (Simulation Supervisor)
Check out the Monsters University Freshman Orientation on Twitter #MonstersUEvent!