101 Dalmatians Diamond Edition Release & Free Activity Sheets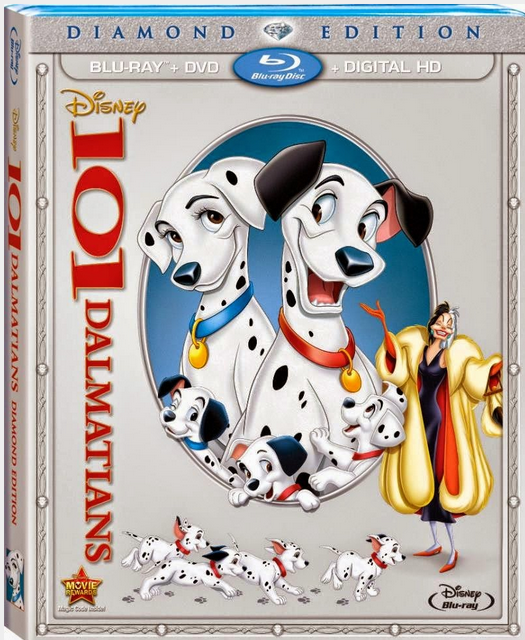 101 Dalmatians was one of my favorite films as a child – I watched the VHS so many times it started to skip!
I was excited to be able to watch it again recently on Blu Ray – it is SUPER crisp now and the sound is AMAZING! Also there are a lot of fun add- ons
Make sure to buy your copy tomorrow – Feb 10th
Blu-ray™ + DVD + Digital HD
NEW SHORT – THE FURTHER ADVENTURES OF THUNDERBOLT
LUCKY DOGS – Some of the lucky humans who got to work on 101 Dalmatians reflect on life at Disney in the late 50's and early 60's.
Walt Disney Presents "The Best Doggoned Dog in the World" – Take a look in the Disney Time Capsule as Walt Disney introduces 101 Dalmatians on his Disneyland Television show in 1961.
Redefining The Line: The Making Of One Hundred And One Dalmatians

Pick your favorite spot to watch—anytime and anywhere—and get ready for a fun-filled adventure with 101 Dalmatians! Pongo, Perdita and their super-adorable puppies are in for thrills, hilarious spills and an epic action-packed adventure when they face off with Cruella De Vil, Disney's most fabulously outrageous villainess. When Cruella dognaps all of the Dalmatian puppies in London, brave animal heroes launch a daring plan to save all puppies from Cruella's clutches! Unleash all the excitement and suspense of Disney's 101 Dalmatians, a beloved classic you'll want to share with your family again and again!
Here are  a variety of fun facts including how many spots are in the film, how Xerox was introduced to the animation process, the extraordinary color styling of the film and a How-To-Draw Cruella De Vil Animator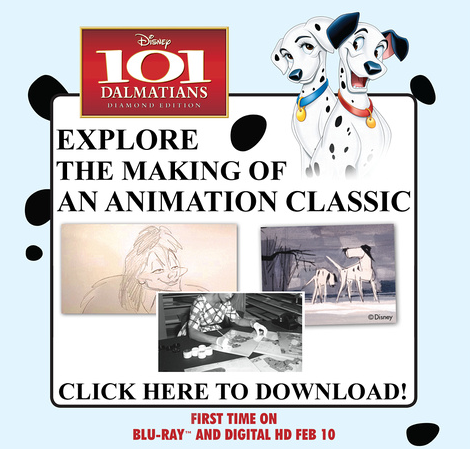 Make sure and check out the 101 Dalmatian Facebook Page! Disclaimer – I received the copy of the film to review but all the thoughts and opinions are my own