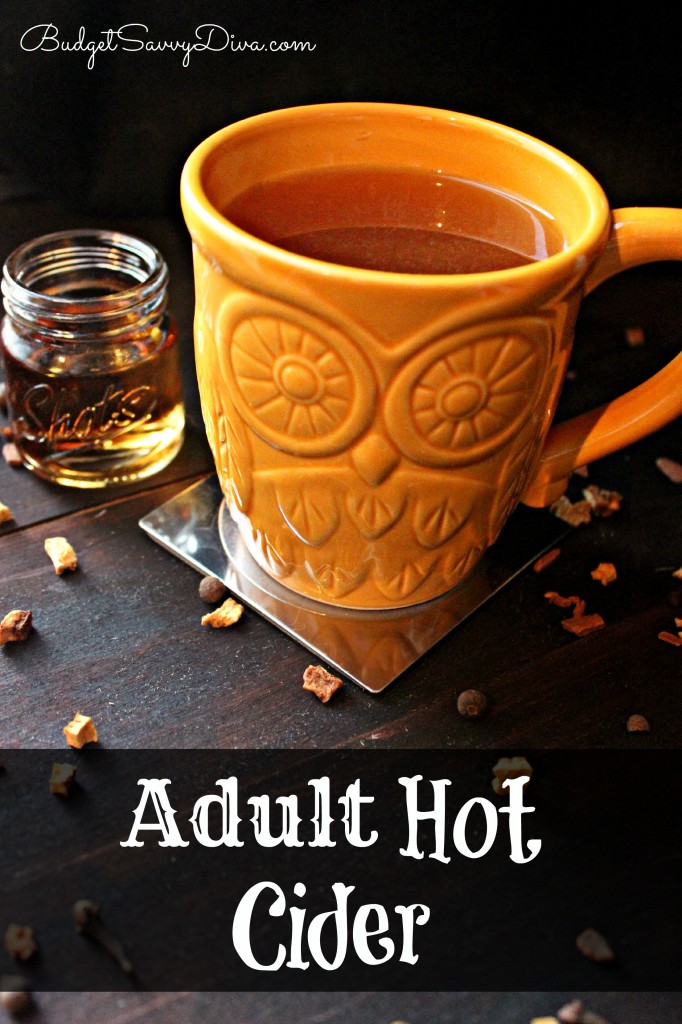 Sigh…. I love hot apple cider but what I love more is adult hot apple cider.
This recipe is a staple in my house for the simple reason it is bloody awesome!
I love making this recipe in the crock pot – which is perfect if you are having a Halloween or holiday party
Now let's get to the recipe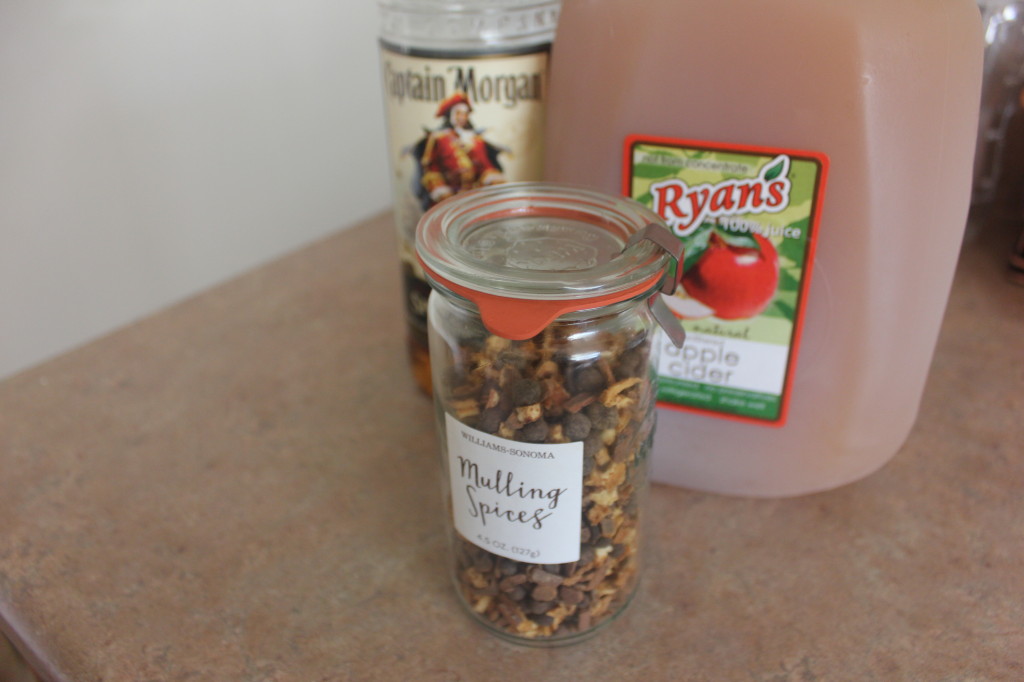 I love using a local apple cider – not only is it fresh but it is not from concentrate ( you are going to need about 6 cups of cider for 4 servings of this drink)
I like using Captain Morgan spiced rum for this recipe ( I think the spiced aspect really compliments the cider taste)
A secret trick I use to a yummy cider ( adult or not) is a good mulling spice. Mulling spices ( cloves, orange peel, cinnamon sticks, etc) can be found at super markets or specialty stores – I bought mine from William Sonoma
I take 1 tablespoon of mulling spice in put it in a middle of cheesecloth square. I tie it and toss it into the cider. I can reuse the mulling spices 2 or 3 times
You do not need to use mulling spices in this recipe but it really takes it to the next level
This is the recipe that I developed myself — you will taste the rum but not over powering at all but the taste is there.
Wow I went on a Mulling spice tangent there okay here is a finished product picture – I found the owl mug at Michaels on clearance 🙂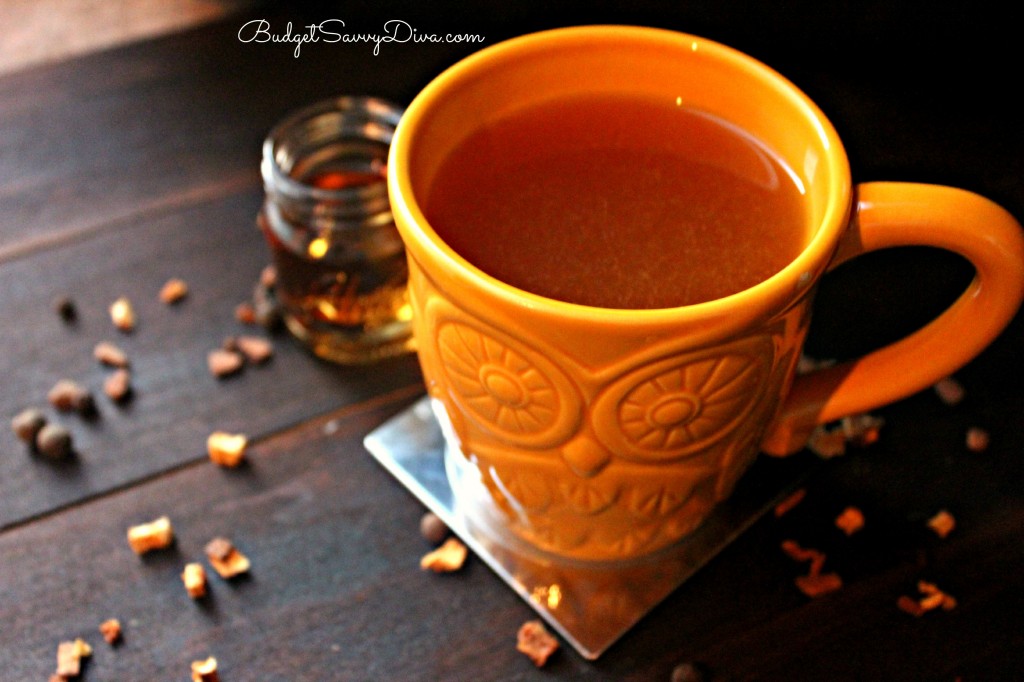 Adult Hot Cider Recipe
Ingredients
6 Cups of Apple Cider
4 Shots of Spiced Rum
Mulling Spices ( Optional)
Instructions
You can make this on the stove top using low heat but I really suggest using a slow cooker 🙂
Set your slow cooker to low
Add cider and mulling spices and cover and cook for 2 - 3 hours
Add shots of rum and stir
Serve and Enjoy