Make New Crayons from Old Ones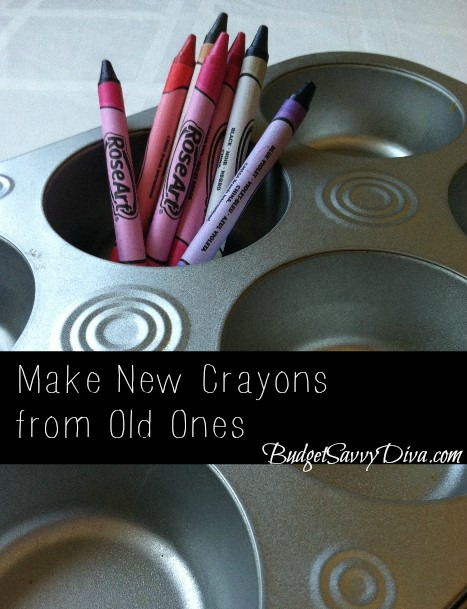 Other Great Tips!
Make New Crayons from Broken Pieces
Don't throw out all of those old, broken crayons. Make new ones!
Fill a muffin tin with broken pieces. Bake at 250 degrees for about 15 mins or until the wax is completely melted.
Once they have cooled down just pop them out and they are ready to use.