The BEST Clam Chowder Recipe – Marie Recipe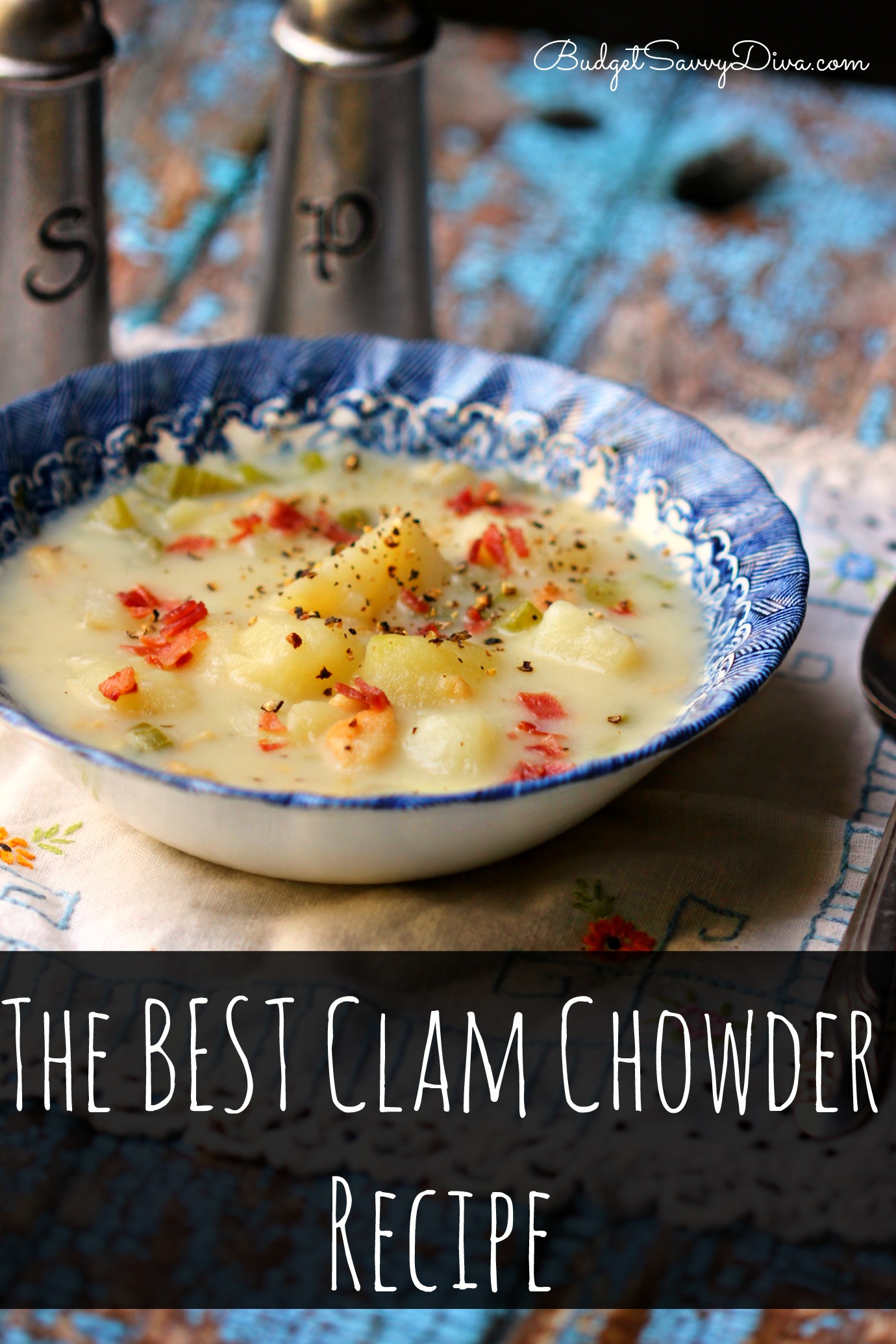 Make sure to REPIN the recipe 🙂
My whole family loves clam chowder – my dad has been wanting to make this recipe for weeks now and I finally gave in — you know when your family really loves a dish you get afraid to make it because your creation might not live up to what they want
I am VERY excited this is the Tenth from Marie the first recipe ( Spinach and Artichoke Dip Recipe ( Recipes from Marie) )
If you have no idea who Marie is – go HERE – I found a vintage recipe box in a local antique store so I am making and posting one her recipes weekly on Tuesday
Today is The BEST Clam Chowder Recipe
I really hope you check back weekly for another recipe from Marie — pretty please comment ( let's make this like a little community)
You will be able to tell which recipes are hers by the flower on the picture above 🙂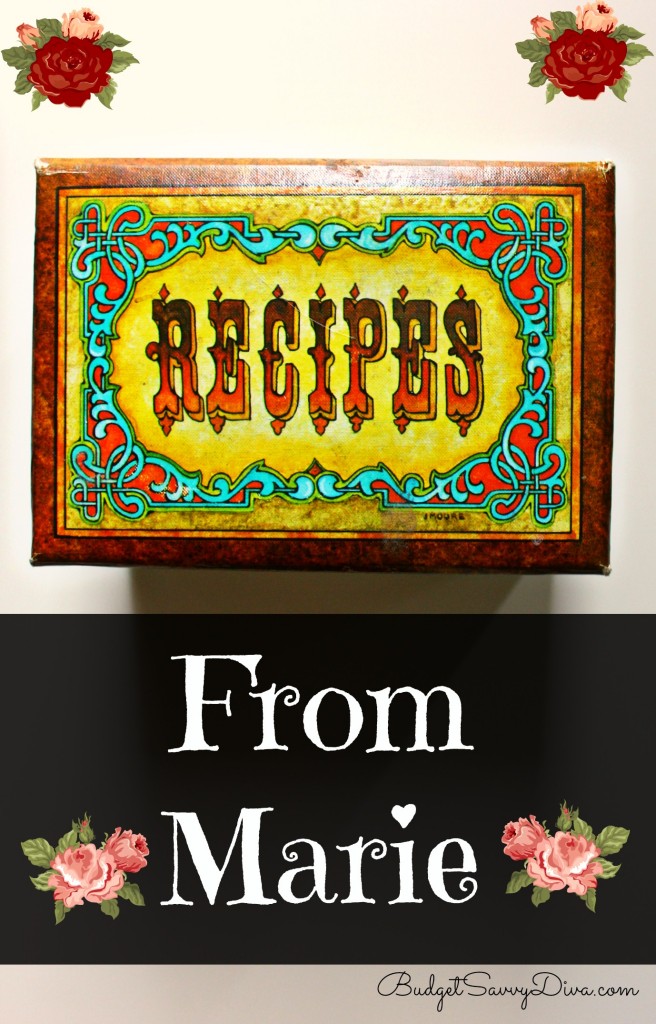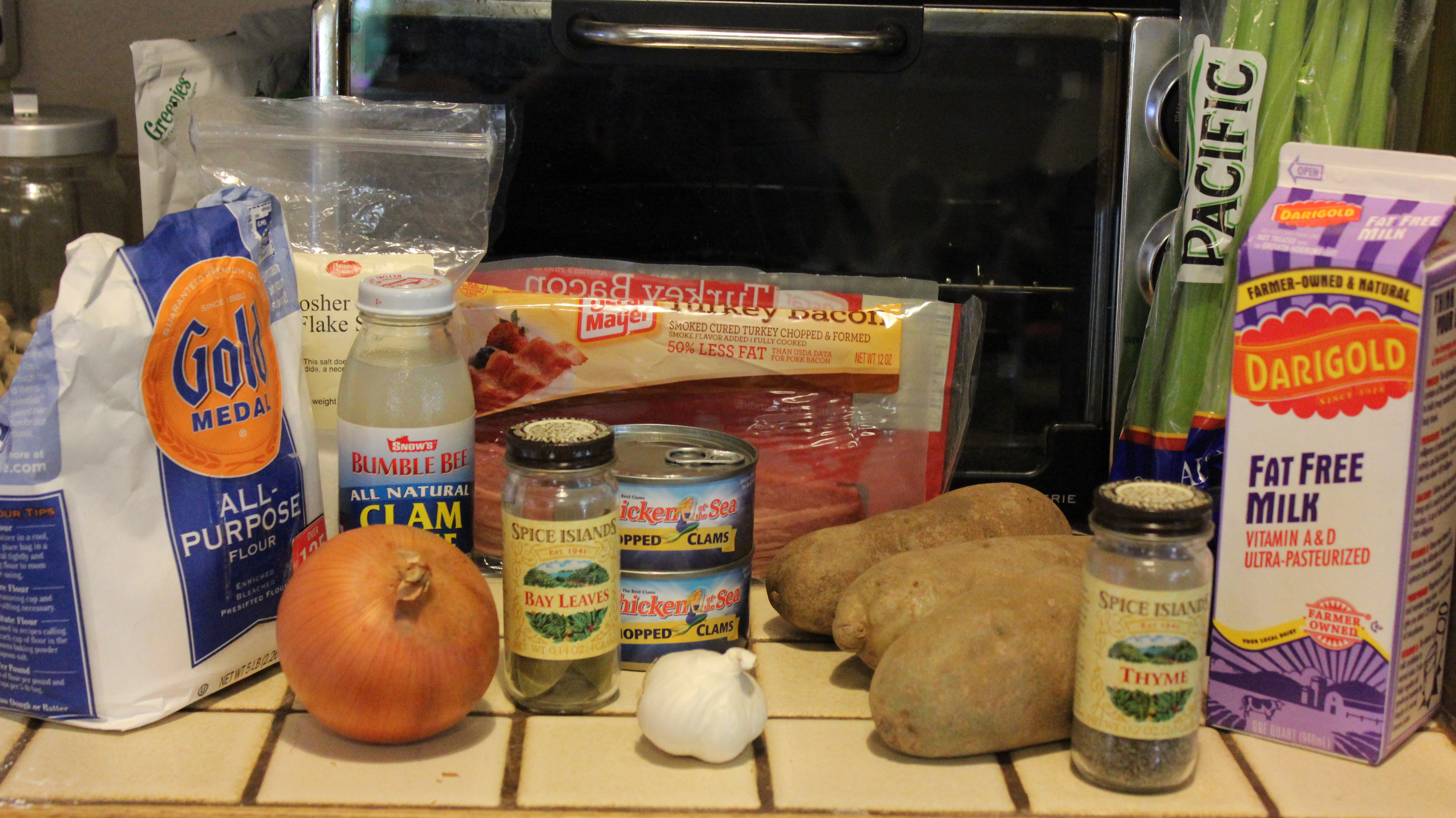 I changed a few things with Marie's recipe – I used Turkey Bacon instead of Pork Bacon. I also only used 1 bottle of clam juice – Marie's recipe used 2 bottles. The bottles are a little expensive ( close to 3 dollars) so I decided to add extra water to keep the price down. My family loved the soup and did not think it needed extra clammy juice.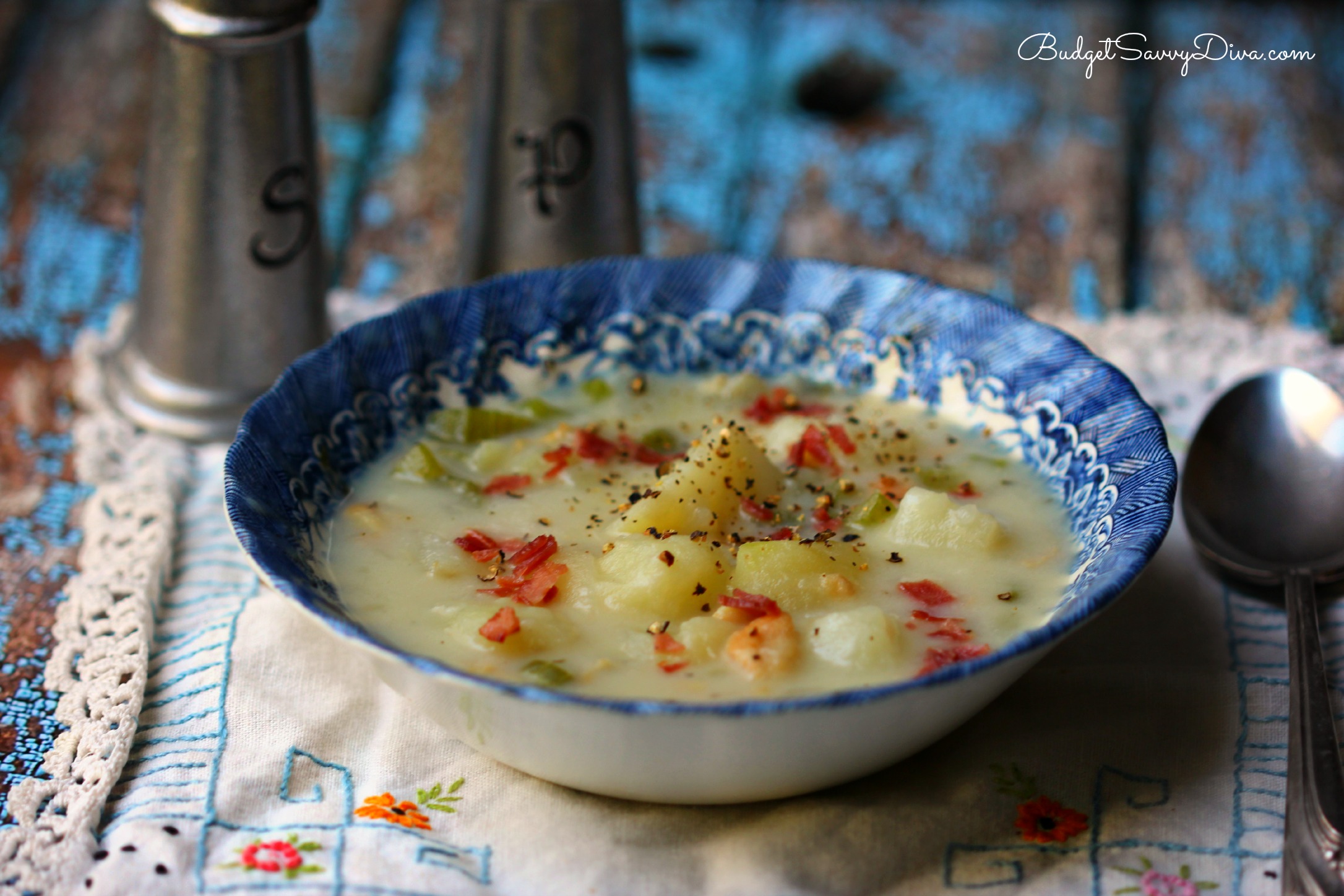 You may notice the bowl I am using – if you watched my Sur La Table video you will notice I am using the same bowl I ALWAYS use — even though I have new bowls they are white and I thought I needed a blue bowl so it would pop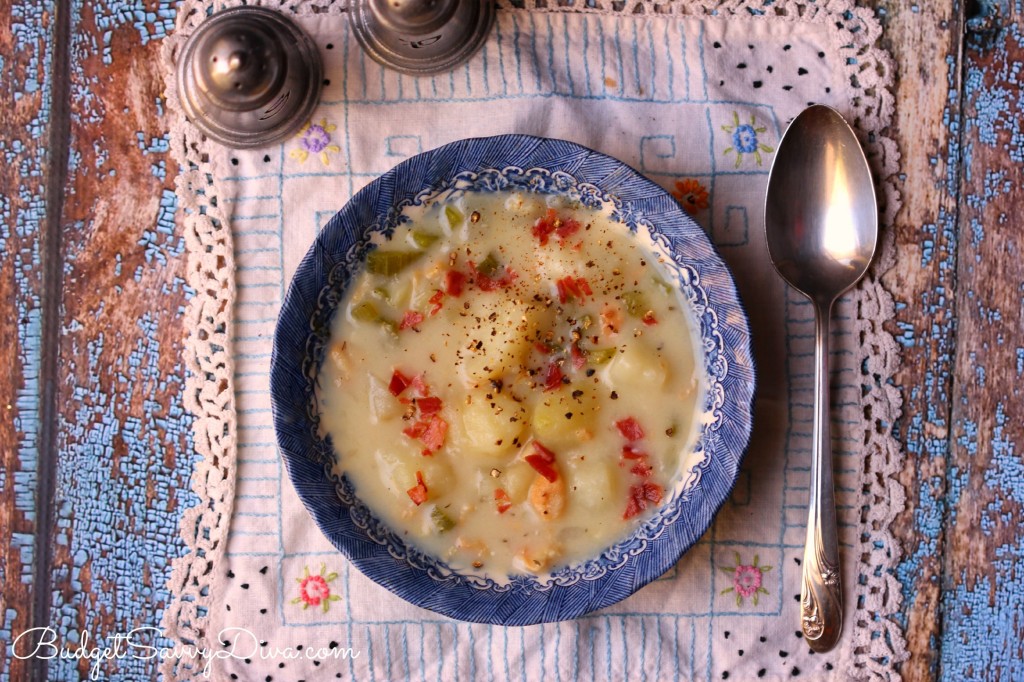 If you make the The BEST Clam Chowder Recipe – Marie Recipe please make sure to comment and let us know what you think 🙂
Love You Guys!
The BEST Clam Chowder Recipe - Marie Recipe
Ingredients
1 Cup of Celery Chopped
¼ Teaspoon of salt
¼ Cup of Bacon
2 Garlic Cloves, minced
½ Teaspoon of Thyme ( Dried)
2 Can of Clams - drained
4 Cups of Potatoes - diced
1 Bottle of Clam Juice
2 Cups of Water
1 Bay Lead
3 Cups of Milk
½ Cup of Flour
½ Cup of Onion, diced
Instructions
In a large skillet - cook bacon - set aside
With the left over fat cook celery and onion - add salt, thyme, and garlic - cook for 5 minutes over low medium heat
In a large stock pot - add cooked veggies and clam juice, bay leaf, and potatoes - place on high heat so it boils - once boiled reduce heat for 20 minutes
In a bowl whisk flour and milk together - in the skillet add milk and clams - cook on high for 5 minutes
Add milk and clam mixture to the stock pot - stir for 3 minutes
Serve and Enjoy!