Tomatoes and Mozzarella Pasta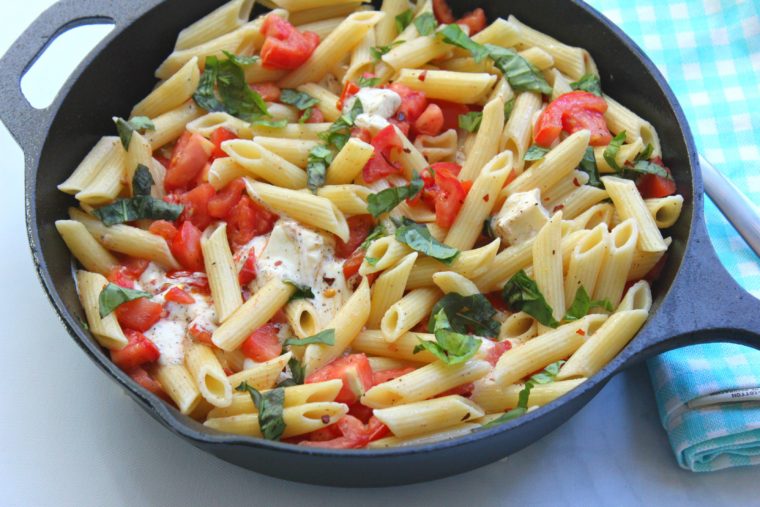 Tomatoes and Mozzarella Pasta
Ingredients
1 Garlic Clove, Minced
1 pound of tomatoes, chopped
¼ Cup of Chopped Basil
½ pound of Mozzarella chopped
½ Cup of Olive Oil
½ teaspoon of salt
¼ tsp of pepper
½ pound of pasta
Garnish - Parsley
Instructions
In a bowl combine the garlic, tomatoes, basil, mozzarella, salt and pepper -
Add in the olive oil - mix everything together very well. You can make this mixture the night before.
Cook the pasta according the box instructions
In a large skillet - add in a little oil - mix together the tomato mixture and pasta
Heat through - garnish with parsley
I recently bought a new cast iron skillet – if you do not have one already make sure to buy one. These type of pans really have even heat. It was amazing to heat up all the mozzarella to make it oh so gooey. I had some tomatoes I snagged for FREE go HERE to check out the post. I got the fresh basil from the garden. There was suppose to be much more mozzarella in this dish but I sorta ate a ton of it — okay I almost ate all of it.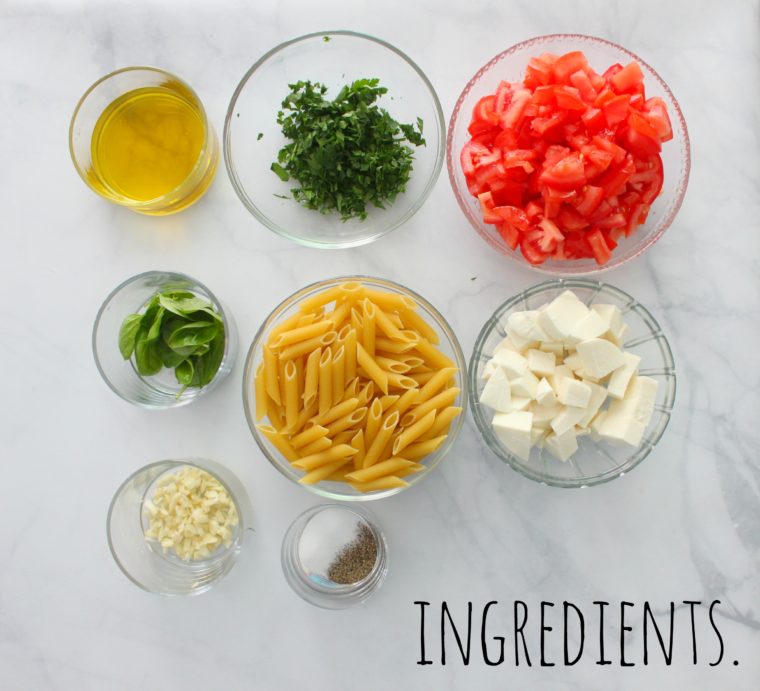 This really is the perfect meal for a busy weekday. You can adapt this recipe very easily which is something that I love about it – you can easily add in cooked chicken or make the dish gluten free by using gluten free pasta. This recipe is enough for 4 servings – though Eric ate about 3 of those servings.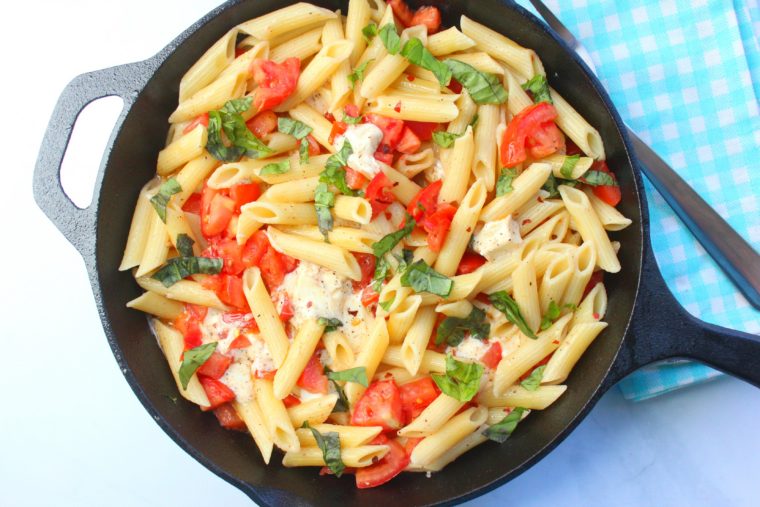 If you make the Tomatoes and Mozzarella Pasta please leave a comment and let me know what you think. I really love this dish – my favorite was the chucks of gooey mozzarella cheese throughout the dish – it really is different than using shredded mozzarella. I went with penne for this dish – but you can use any type of pasta that you want.