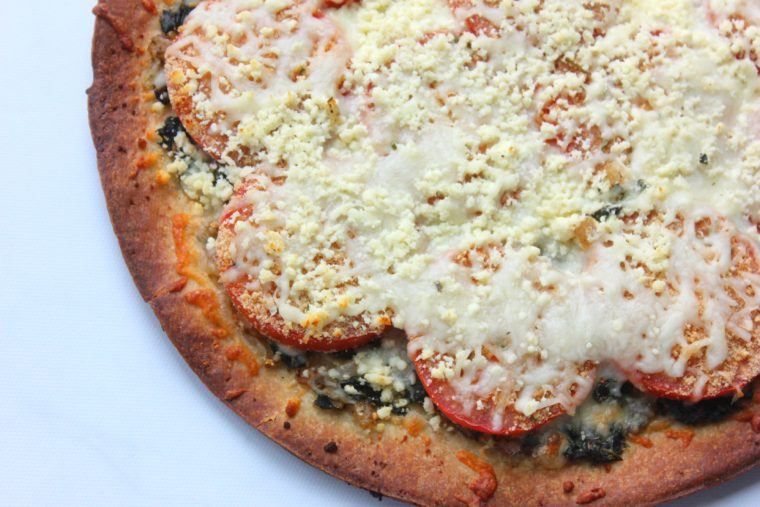 Greek Pizza
Ingredients
Mama Mary's® Pizza Crust
1 Tablespoon of Filippo Berio® Olive Oil
½ Cup Diced Onion
2 Cloves of Garlic, minced
5 Ounce frozen chopped spinach, thawed
¼ Cup of Fresh Basil
2 Teaspoons Lemon Juice
1½ dried oregano
1 Cup of Mozzarella cheese
1 tomato, sliced
⅓ Cup Seasoned Bread Crumbs
¾ Cup of Crumbled Feta Cheese
Instructions
Preheat oven to 400 degrees
Heat 1 Tablespoon Filippo Berio® Olive Oil in skillet - cook and stir onion and garlic until tender - about 5 minutes. Add spinach and continue to cook until liquid evaporated - 5 minutes. Remove from heat and season with basil, lemon juice, oregano, and pepper.
Brush olive oil on pizza crust - spread spinach mixture over dough - top with 1 cup of mozzarella cheese.
Press tomato slices into seasoned bread crumbs until coated - put onto pizza.
Bake in Oven for 8 minutes
Enjoy
I recently made a Greek inspired pizza with feta cheese.  You know how I love making pizza at home and how easy it is with Mama Mary's Pizza Crust, so We have been having pizza a lot lately in the house.  The amount of effort that actually goes into making a pizza when the crust is already done is so small compared to other dinners.  Eric has been helping out a lot more in the kitchen lately and he very strongly prefers not just the taste, but the ease of homemade pizza.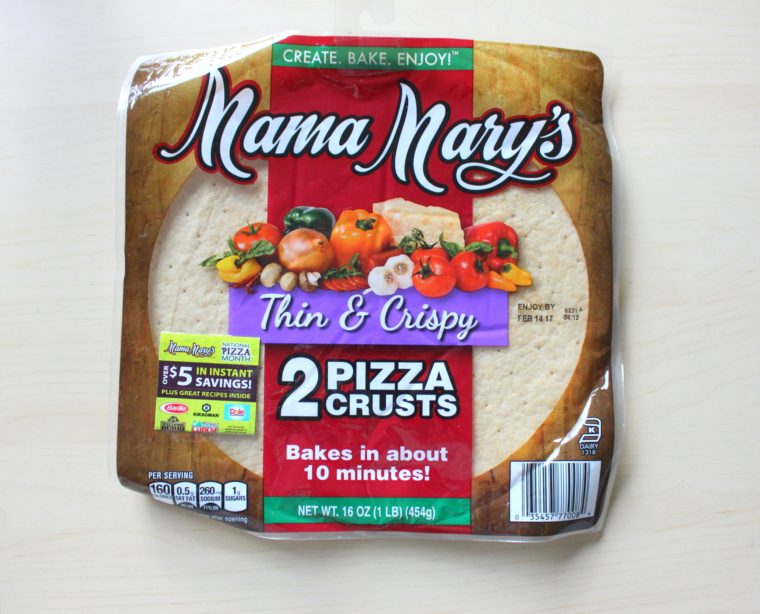 Usually, we go very traditional with our pizzas and we can go as minimal or as fanciful with toppings as we want depending on our level of forethought while we are at Walmart.  Sometimes we have a shopping list devoted to our dream toppings.  We do this with salads two (One of my dad's favorite "pizzas" is basically a salad on flatbread.). Otherwise, it becomes a fun game of "reinvent the leftover," or "produce the produce."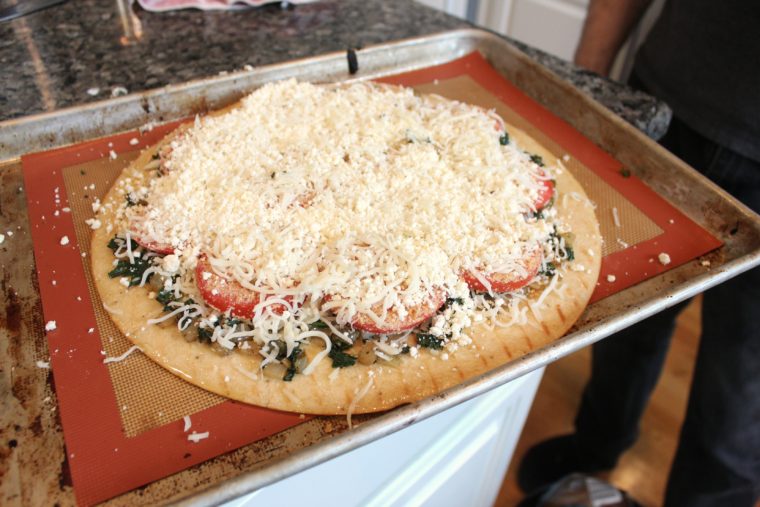 Whether it is making a full meal with the effort of grabbing a snack, or building a culinary masterpiece, we never would do it if we didn't have the crust to start with, and we much prefer making our pizza at home than putting in an order and waiting for it to arrive on our doorstep.  Plus, with control over ingredients we are able to manage the cost of the pizza appropriately and at the same time coax out unique flavors you can't get from the chain stores.
Pizza night can be as healthy or as delicious as you want it to be.  I think we do it so much because it can match so many occasions.  My favorite is when we have a movie date and make our own pizza at home.
October is NATIONAL PIZZA MONTH and we're celebrating with the third annual "National Pizza Month" promotion at Walmart. On specially marked packages of Mama Mary's Pizza Crust from October through November at Walmart stores nationally, there will be a fold-out booklet with more than $5 in coupon in savings from Mama Mary's Pizza Crusts and Pepperoni, Dole® Pineapple, Cabot® Cheese, Kikkoman® Teriyaki, Barilla® Sauce, and Filippo Berio® Olive Oil…PLUS some great recipes
The post is brought to you by Activate by Bloglovin and its advertiser. All opinions are mine alone.
Powered By: