Husband Surprises Me With Baby Clothes Bouquet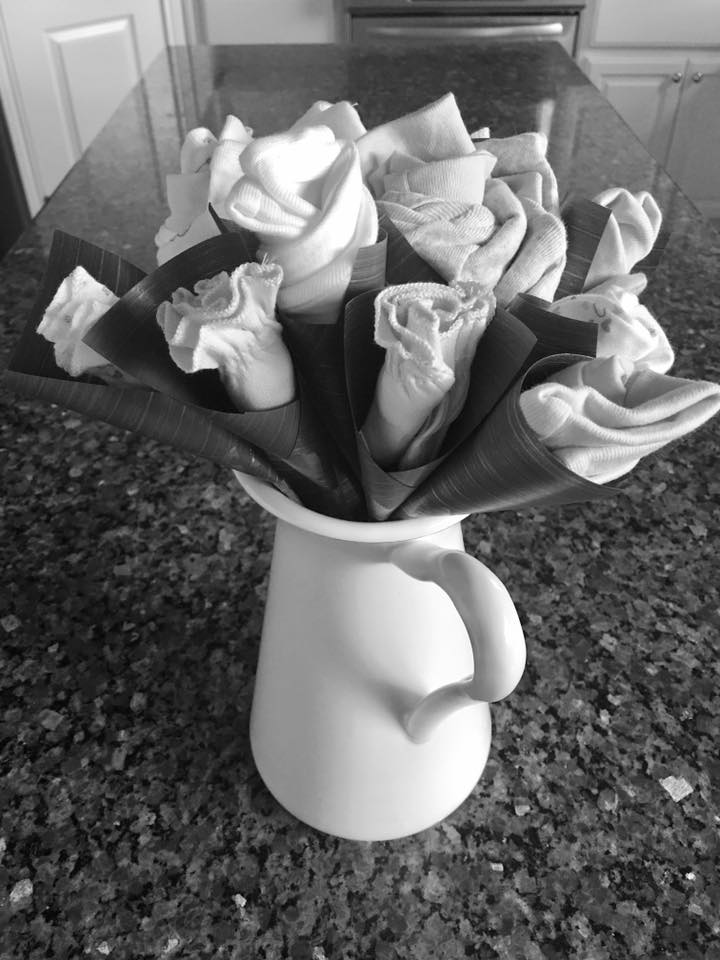 I just had to share what Eric made me for Valentine's Day. I love Eric but he is not know for being crafty – so I was shocked when he presented me with a bouquet – it is full of clothes and mitten for the twins.
We also have other news – WE KNOW THE GENDERS! We found out a couple weeks ago who is who at the 14 week scan. This is why the photo is black and white because the bouquet in color would give it away 😉 BUT if you have a keen eye you could be able to figure it out 🙂 We will have a gender/genders ( not sure how to phrase it when there are two babies) reveal in a few weeks.
NOTE – There is unisex clothes in there as well – which is the darker grey color 🙂