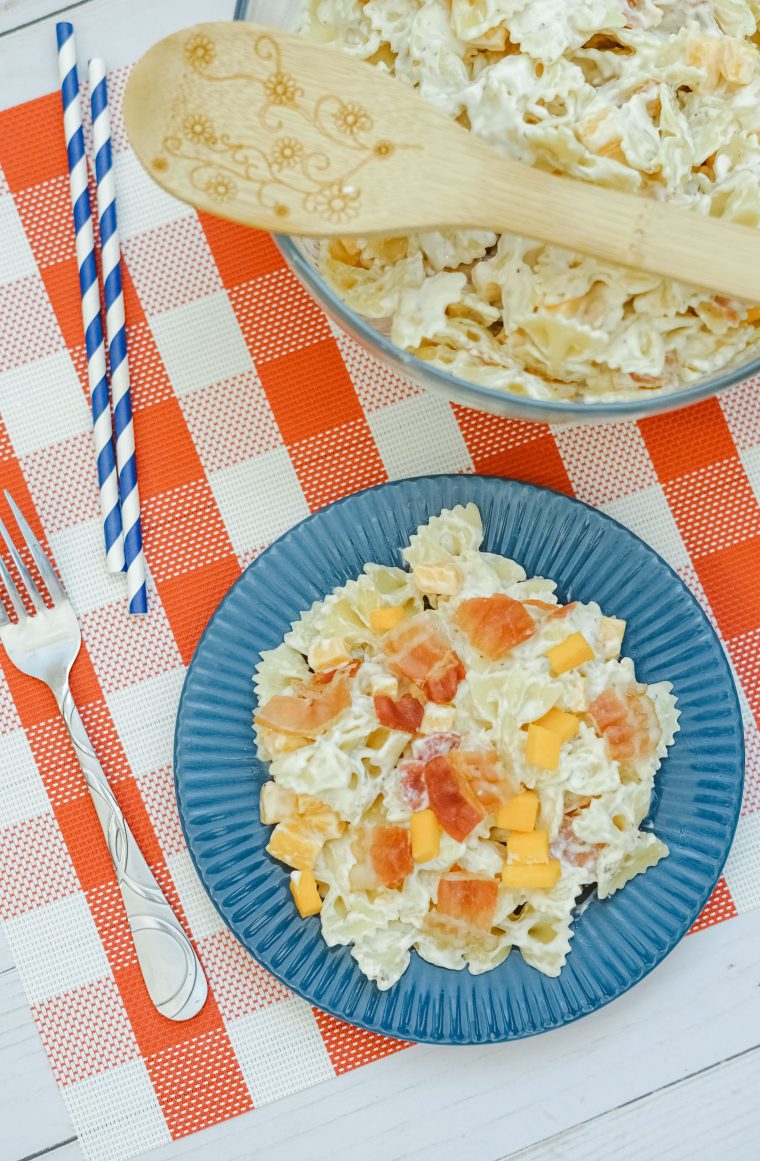 Ready for a summer time easy recipe! Well here is the perfect one 🙂 I cannot wait to make this for a summer picnic
Bacon Ranch Pasta
Ingredients
12oz Box Bow Tie Noodles
8oz Block of Cheddar Cheese
6oz Box Pre-Cooked Bacon
16oz Bottle Olive Garden Ranch Dressing
Instructions
Take your box of cooked noodles and place them in a large bowl.
Slice up up your entire box of bacon.
Place your bacon slices into the large bowl.
Next, slice up the entire block of cheddar cheese.
Add the cheese to the large bowl.
Pour in the entire bottle of Olive Garden Ranch Dressing.
Mix well.
Serve & Enjoy!