Gwenivere Update – 9 Months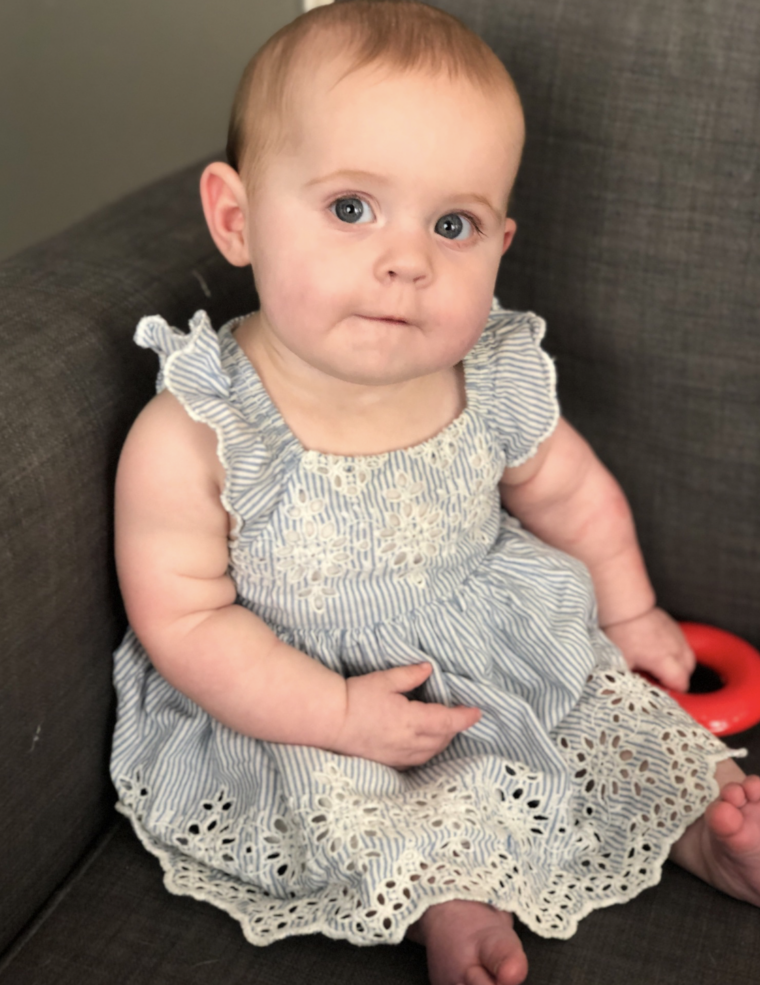 I thought a post all about little Gwenivere Rose was due.
She is by far the easiest baby we have had so far ( I count my lucky stars for that everyday). She started sleeping through the night by 3 months.
Never really cries unless one of two things are happening. One she is hungry. Two if she is not part of the party. Her favorite thing in the world is her siblings. She loves to be in the middle of it all taking it in. Her favorite sibling by far is Lachlan. These two hang out for much of the day. The way she looks at him you can tell she loves everything about him. Lachlan is very sweet with her – bring her toys and giving her little kisses.
She is now CRAWLING and TALKING!!!! She started crawling not that long ago – since then she is ALWAYS on the move ( basically following her fellow siblings like a shadow. She started to talk a bit – Mama and Dada ( Mama was first – so win).
She is also waving! Again just a happy baby who loves chaos and we have plenty of it.
Height – 24 inches
Weight – 15 pounds
So she is petite like all our other kids – I am only 5'2 so it makes sense.
She also recently got her two bottom teeth!!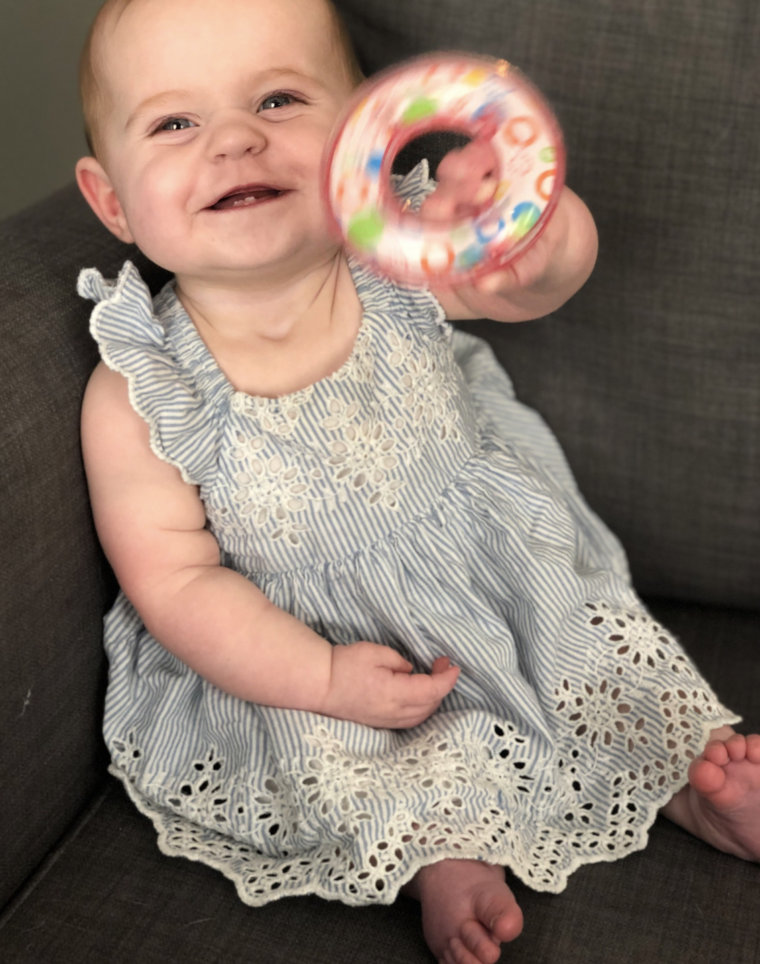 With the newest baby arriving in July – there will be around 12 months between the two. I really hope they have a great bond like Lachlan and Gwenivere ( they are 11 months apart).