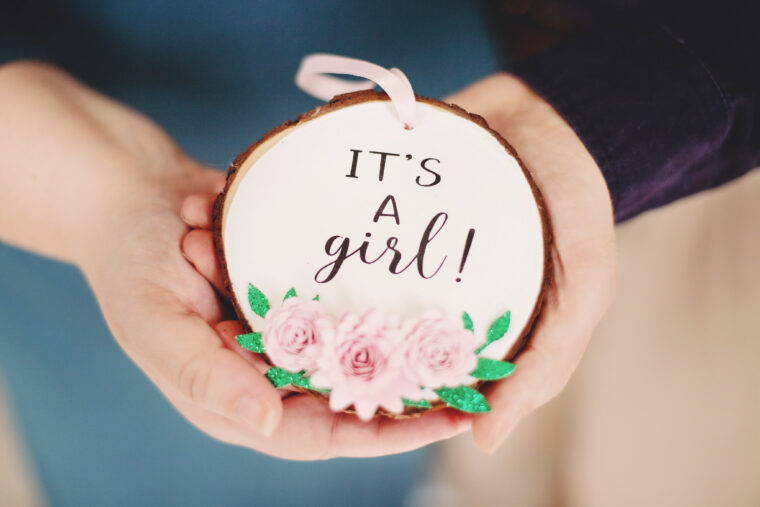 To follow Baby 5's Journey Go HERE.
Baby 5 is a GIRL!
Yes GIRL! I am about to be mama to 3 girls and 2 boys!
We are so excited to break out the baby girl clothes again from storage ( well most are still in use with Gwenivere since she is 10 months).
Eric and I held onto the secret for a little bit and was excited to have a small gender reveal with my parents who recently received the COVID vaccine. We went for the color filled cupcakes. Here are some of the photos from the party!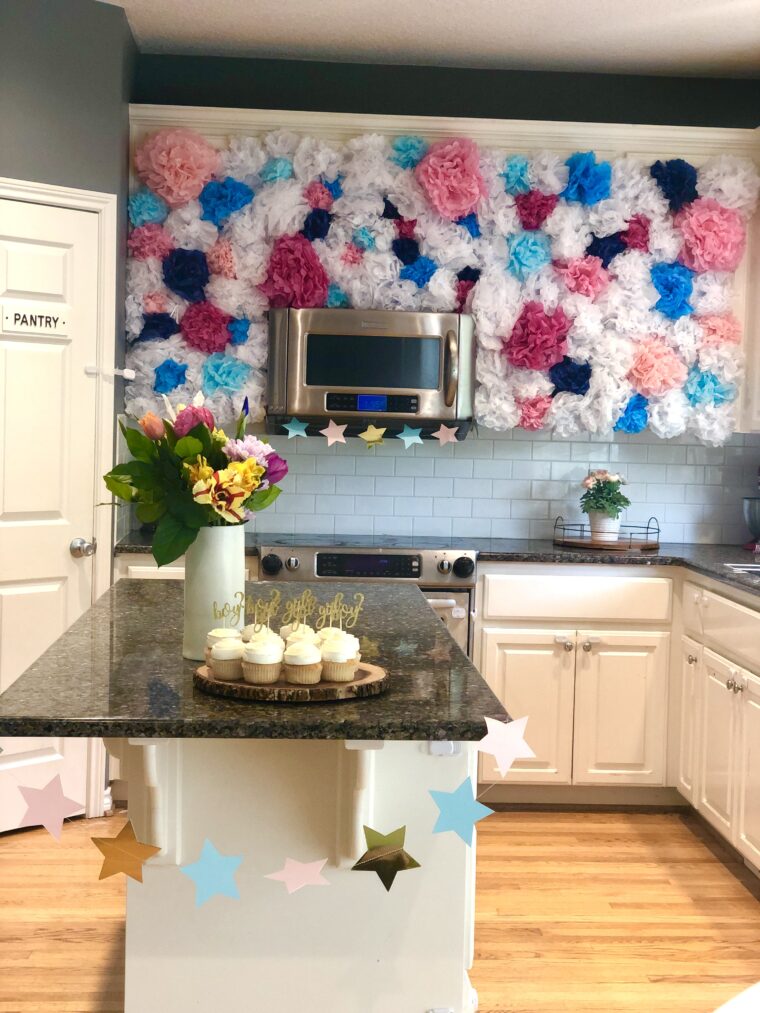 My favorite piece of course is the pom pom wall on the cabinets. I did something similar for Lachlan's gender reveal and I thought it would be a nice way to connect the two.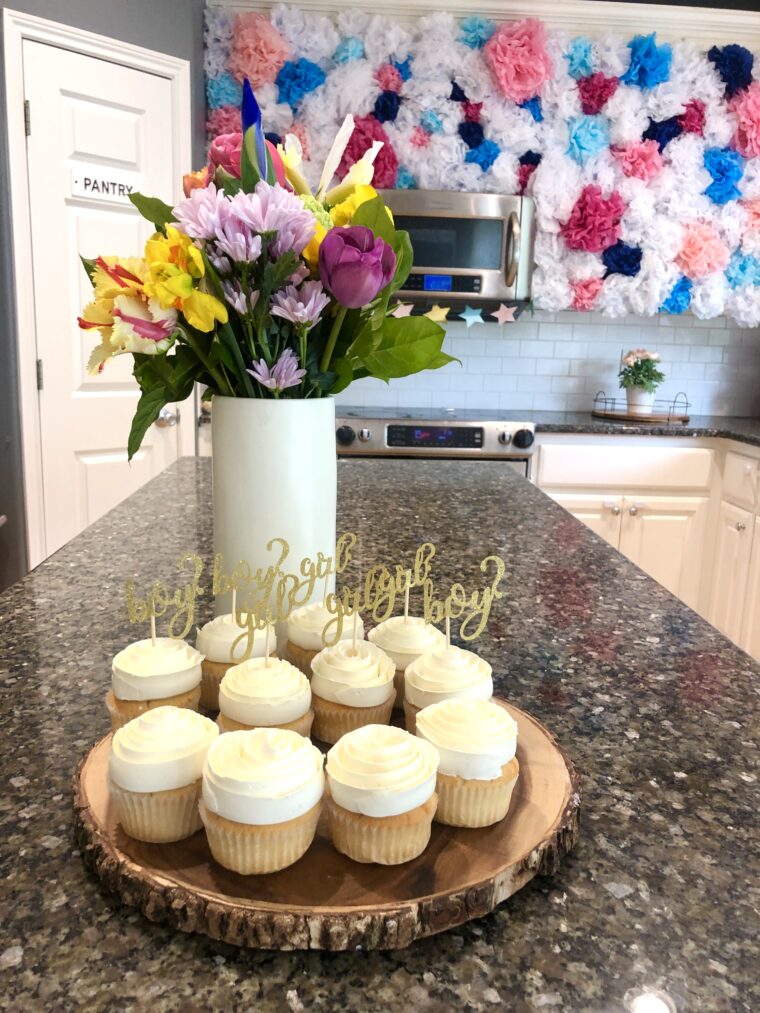 How cute are these cupcakes – of course the twins loved the cupcakes.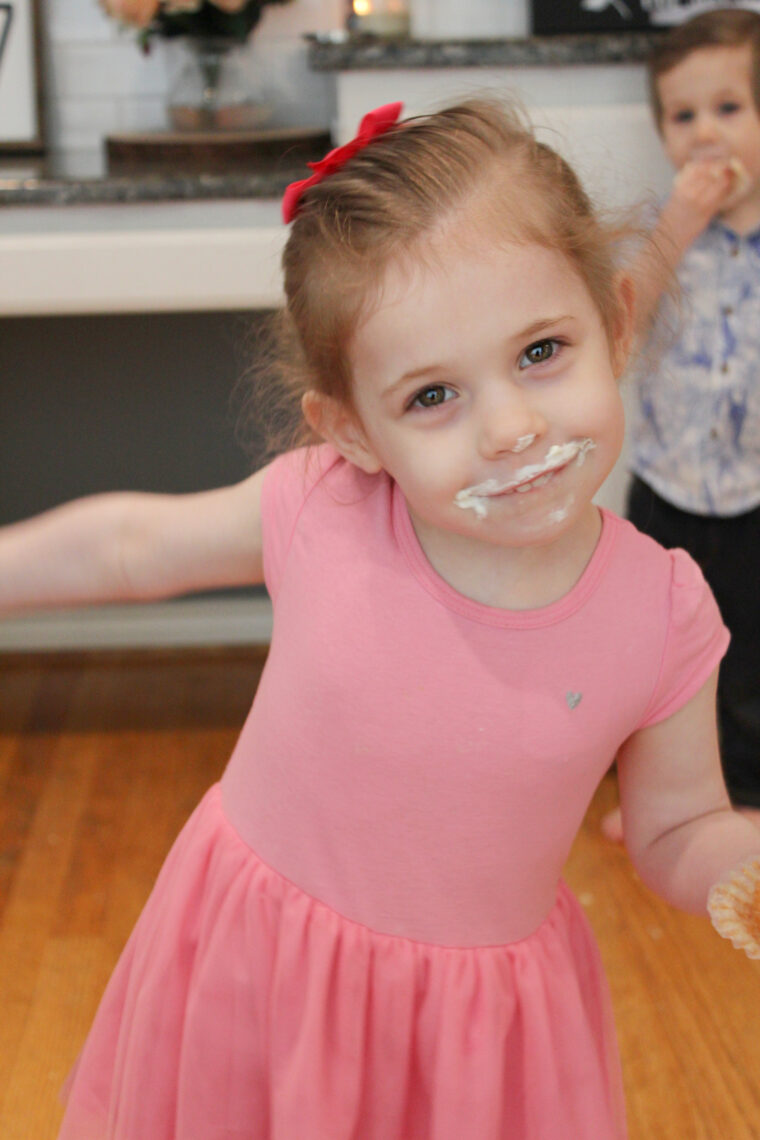 Gwendolyn is very excited for another baby sister while Lawson is excited for more cupcakes.