Lawson's CBS Evening News Segment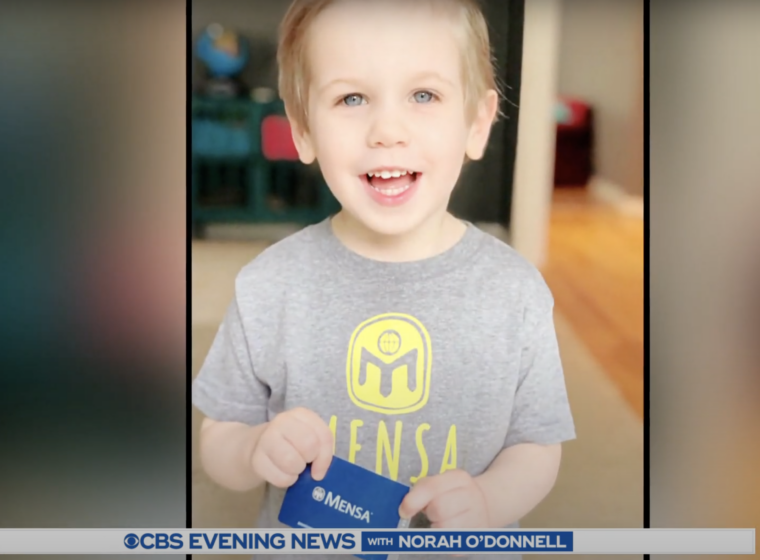 For all of the Lawson posts go HERE.
Couple Important Posts – Lawson Took An IQ Test – Here Is His Score – 4 Year Old 
and Pint-Sized Prodigy Makes Mensa History
and Lawson Is Going To Be on A National News Show
Did you see it ?!!! Lawson's interview with CBS Evening News – well not interview ( maybe someday) – but they did a great feature on him!
If you missed it here is the segment! They seem to be running the segment on different local affiliates so if you see it please let me know 🙂