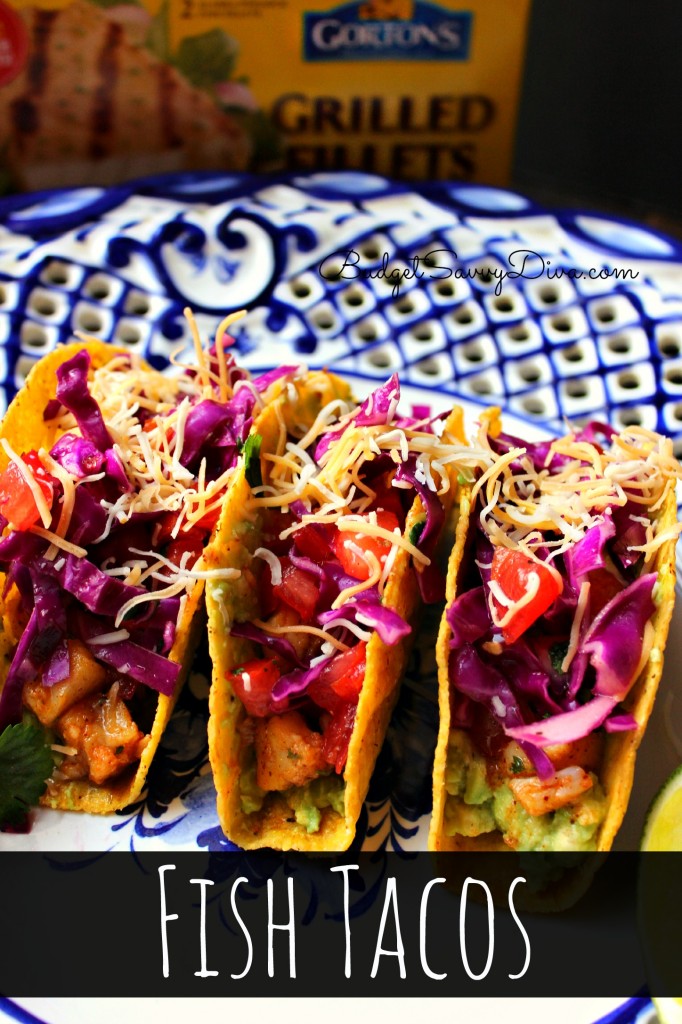 So I have a super power…. well maybe not a super power BUT it is some sort of power
I am able to put together a MEAN taco.
I pretty much went to Winco with my dad and put it together in my head and now you can see it in the picture above
The taco is gluten free, full of flavor, and frugal as well
If I was ever in a cooking competition and you had to make a dish that represented me – it would be this recipe 🙂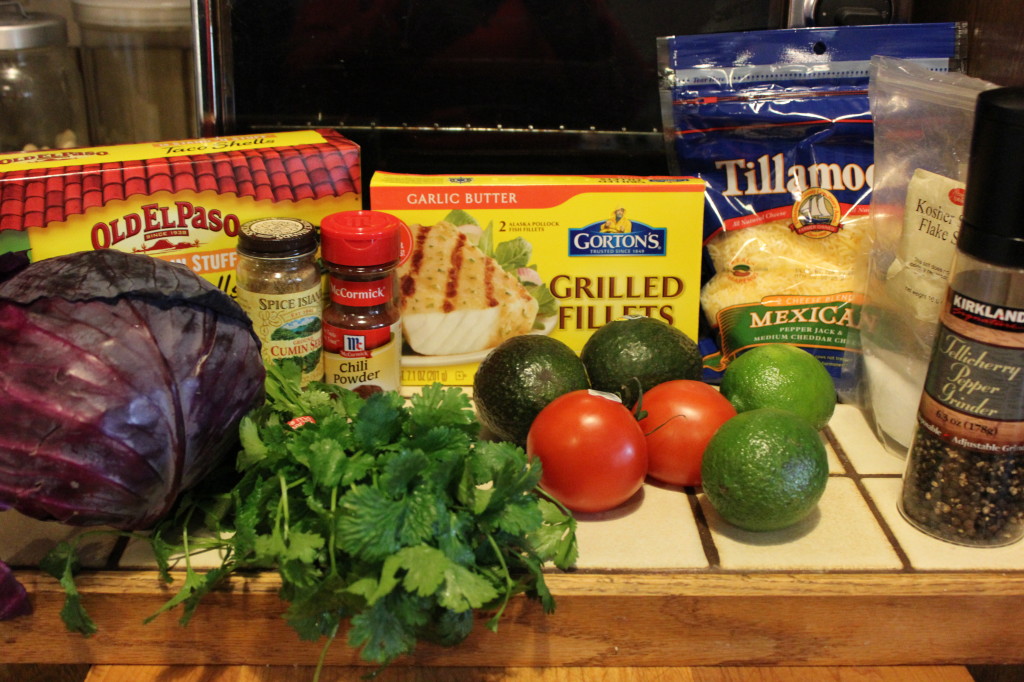 One of the best decisions I made was buying the Old El Paso super stuff corn tortillas that you can stand and stuff — it made my life SO much easier
I also used Gorton's Grilled Fillets – I let them thaw out a bit and then chopped them up and added my own season before cooking them in a skillet with a bit of oil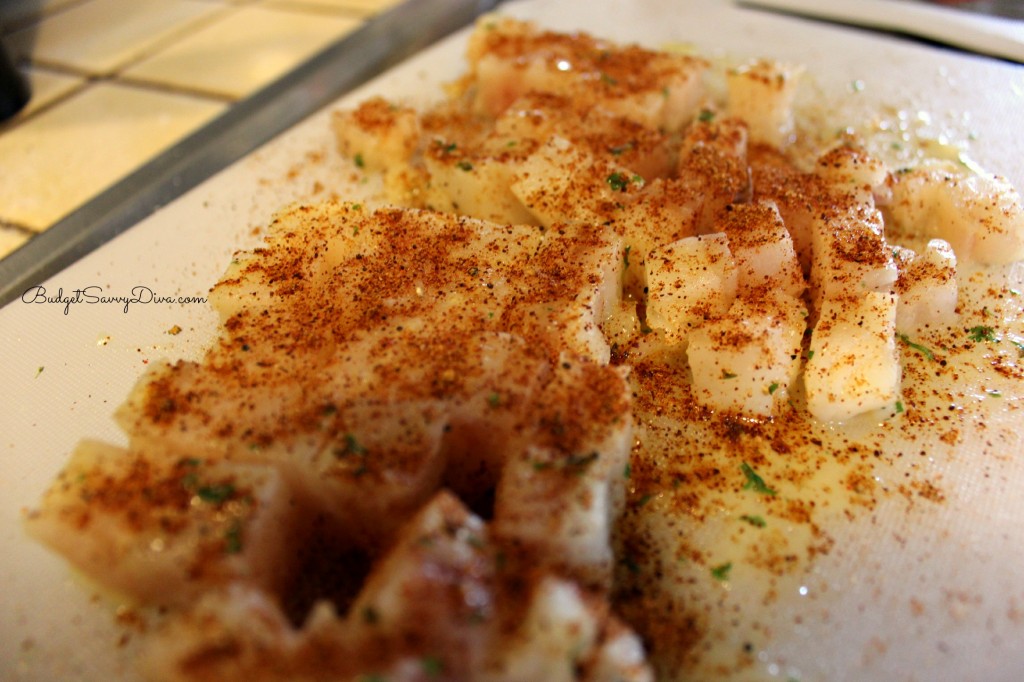 Another winners of this dish is the red cabbage slaw – the slaw give more to the taco than flavor it gives a get texture – below is my dad mixing the slaw. I added lime juice to the slaw to help break down the cabbage a bit.
Can you spot my mom in the background of the picture – she is watching tv with Watson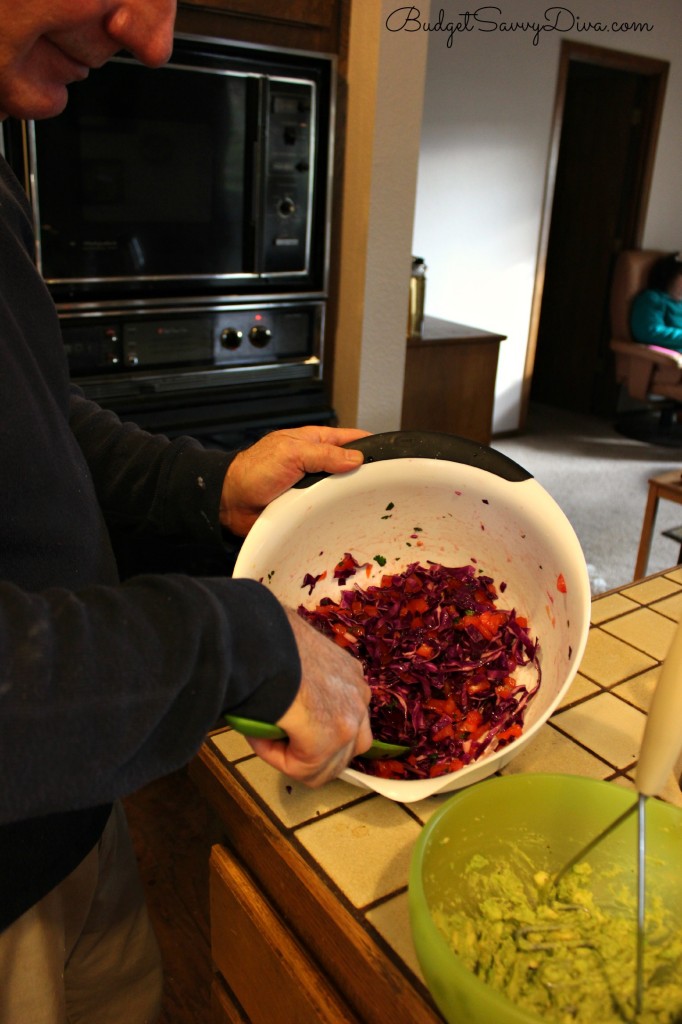 AND I totally am using a potato masher to break down my avocados 🙂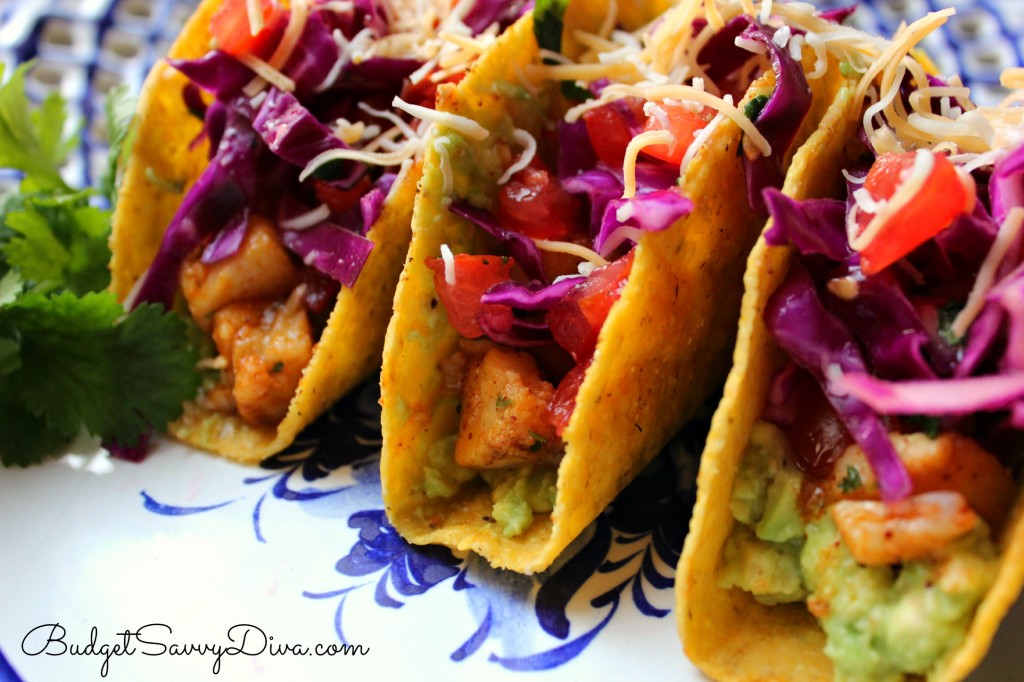 Don't you just want to eat one right now – all together this recipe cost around $10 and made 4 tacos = lunch for my family 🙂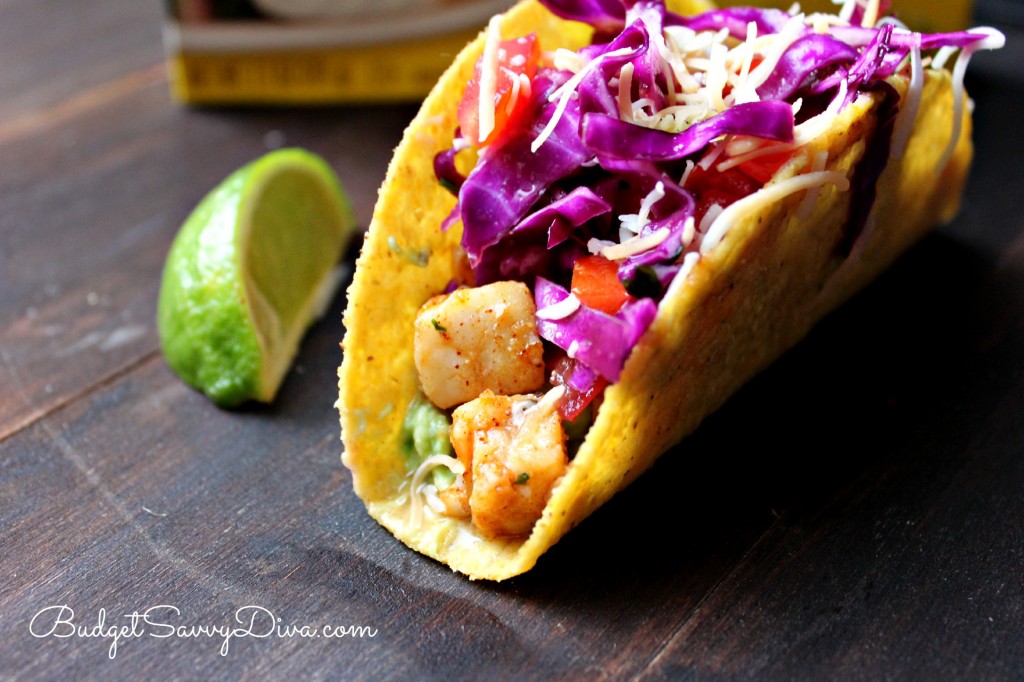 I really hope you try this recipe 🙂 Because it is a winner 😉
Love You Guys!
Fish Taco Recipe
Ingredients
4 Hard Corn Tortillas
1 Cup of Red Cabbage - thinly sliced
2 Limes
Salt and Pepper
Gorton Grilled Fillet - Herb and Butter - cut into bite size pieces
2 Avacados
½ Cup of Mexican Cheese
Hand of Cilantro - Diced well
2 Tomatoes - Roma - seeded and diced well
1 teaspoon of Cumin
1 teaspoon of Chili Powder
Olive Oil
Instructions
In a bowl combine the following very well - avocados, Juice from ¼ of a lime, pinch of salt and pepper, and small amount of cilantro - set aside
In a bowl combine red cabbage, juice from ½ lime, salt and pepper ( about ½ tsp of each) and tomatoes - mix well and set aside
In a small bowl mix chili powder, cumin, and salt and pepper ( about ½ tsp of salt and pepper) sprinkle over fish
Heat a little oil in a skillet - add fish and cook for a few minutes - do not over cook
While the fish is cooking spread the avocado mixture in the taco shell - add cooked fish add cabbage mixture - top with cilantro and cheese
Enjoy
Gorton's sent me a coupon to buy the fish for my consideration.