12 Weeks Pregnant With Twins Update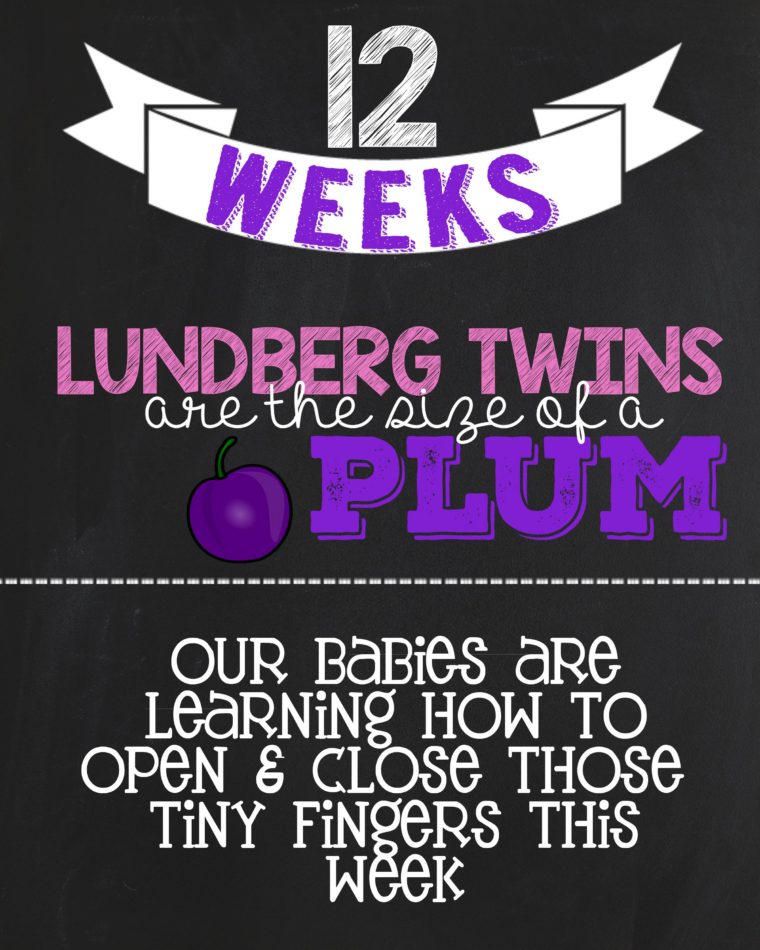 For ALL the pregnancy updates go HERE
Note: This post was written at week 17 of pregnancy. I should be caught up with real-life posting soon. Meaning you will see a few week updates within the same week as we catch up.
12 WEEKS!!! This is the milestone I have been looking forward to for a while. So I was totally wrong about something – for my whole life I thought at 12 weeks you start the 2nd trimester – so imagine my surprise when I found out it is 14 weeks. This turned into a LONG 2 week wait to reach 14. This week is all about getting ready to announce my pregnancy. It was a little nerve wracking because I had my last doctor's appointment the week before – and I know they were okay but it is still nice to get the thumbs up from doctors. This is why I have been loving my at home doppler ( I do not use it much) – but I will tell you right before I set my pregnancy post public I did one last check.
Morning sickness is here to stay for a while. I have upped my water intake to 1 gallon per day which actually is not that difficult after a while – side note I am also going through tons of toilet paper. I also have been getting some wicked heartburn – but nothing else going on. The bump is growing as you can see in the photo below – I love to think I have two little plums inside of me. C'mon July can you get here soon?
Here is my bump at 12 weeks – enjoy!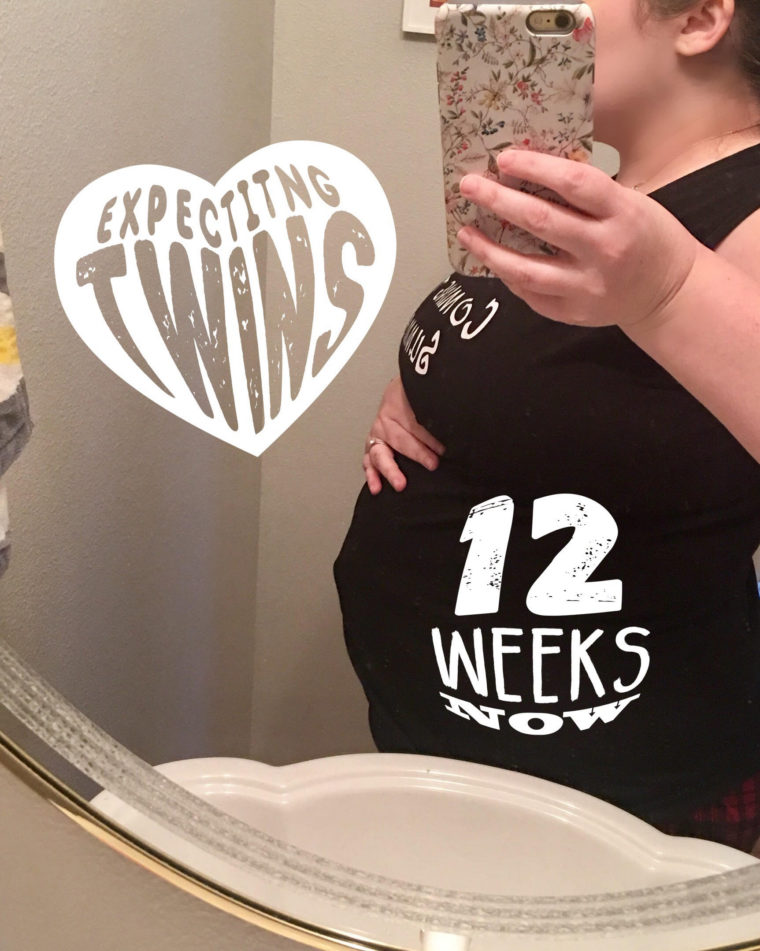 Question Time!
How far along: 12 weeks


Total weight gain: Lost 3 pounds – so I gained 2 pounds

Maternity clothes: yoga pants and bigger shirts – bought some maternity shirts this week

Stretch marks: nope

Bump: It has gotten bigger – just a little

Sleep: Sleeping well with a pillow between my knees

Best moment of this week: Getting to 12 weeks – now looking toward 14 weeks

Miss anything: I would LOVE a cocktail this week

Movement: No movement yet 🙁

Food cravings: More hungry

Anything making you queasy or sick: The FRIDGE OF DOOM!

Have you started to show yet: Yep

Genders: We have an idea – any guesses?

Labor signs: Nope

Belly button in or out: In 🙂

Wedding rings on or off: On 🙂

Happy or moody most of the time: Good Mood 🙂

Looking forward to: Planning on telling everyone about the pregnancy. It has been a long time in the making