19 Weeks Pregnant With Twins Update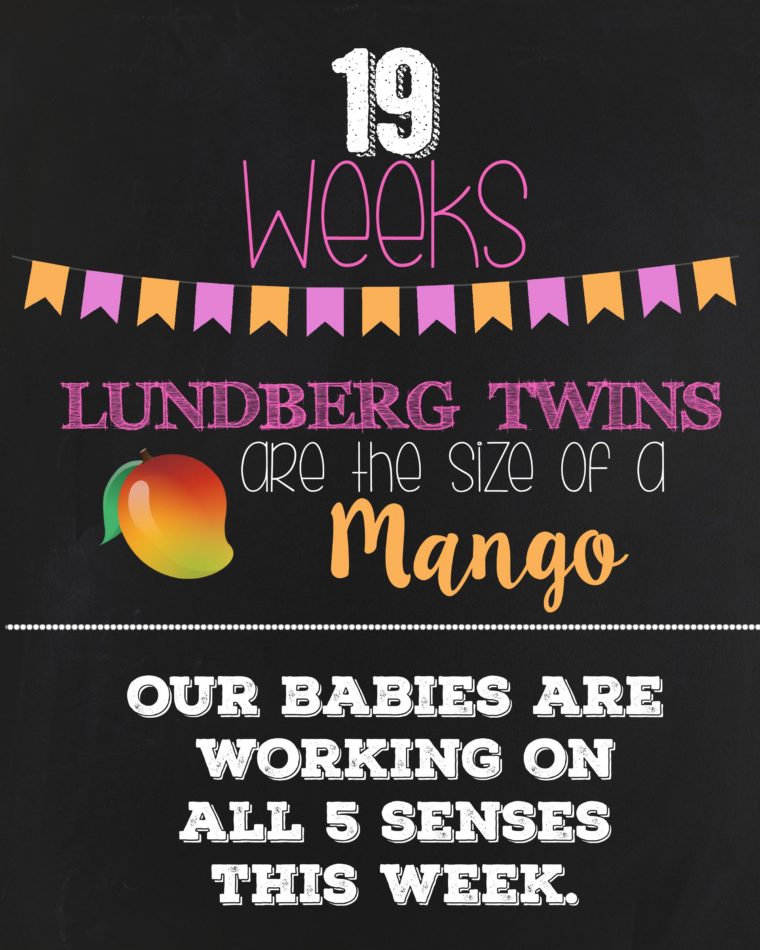 Guess what ?!!! We are all caught up with updates – they are now in real time. Well I am 20 weeks now – but I did not want to write the 19 week update until I was done with the week. I am starting to REAL grow a belly. I am noticing I am hitting into EVERYTHING – and many things like picking up anything from the ground is becoming hard. I have a OB appointment next week – but last time I am about 6 weeks ahead in growth – but I am also short – everything is going out since there is no room for much. I am happy to report that I only threw up once this week – I felt sick a few times this week but not anything too bad.
There is movement happening FINALLY this started to really happen at the end of the week. It feels like someone is tickling from the inside on the girl's side with some pop feelings. I really cannot feel the boy yet since his placenta is in the front which will make it harder. I was right being able to feel them move is making me much calmer. I am struggling with something though…. flooring. It should be so simple – basically I am having to redo flooring in my office/ playroom since the carpet causes Watson to have asthma attacks. It has been a couple weeks and I still do not have the materials – I cannot tell you how many calls and trips to the store I have done. It is a long story but there was a great promotion and I picked out a wood for the promo and then was told they could not sell it to me. So then I pick another brand and color – and the order took so long to go through the promotion was over. I know it is not a HUGE deal but for some reason the whole situation is getting to me – I think it is because I am setting up a nursery in the playroom area and I just want to get it done. I am just feeling like everything is up in the air ( diapers, clothes – especially clothes) – I just want something to be done.
Here is my belly bump for 19 weeks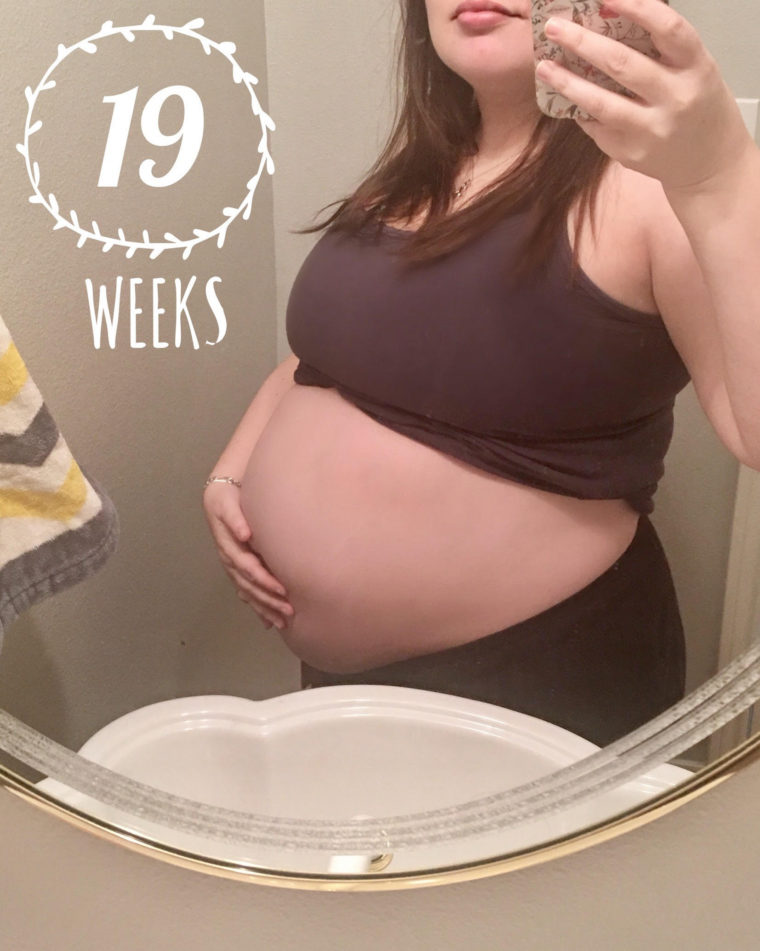 Question Time!
How far along: 19 weeks


Total weight gain: 4 pound above my starting weight

Maternity clothes: Everything is maternity clothes

Stretch marks: nope

Bump: Starting to really grow

Sleep: I am sleeping okay. I am not getting great sleep – waking up a lot.


Best moment of this week: Starting to feel them both move

Miss anything: Soft Cheeses.

Movement: More this week

Food cravings: Oranges and ICE COLD MILK.

Anything making you queasy or sick: The computer.

Have you started to show yet: Yep

Genders: Girl and Boy!

Labor signs: Nope

Belly button in or out: In but it is move forward.

Wedding rings on or off: On 🙂

Happy or moody most of the time: Feeling overwhelmed about things out of my control.

Looking forward to: 20 week ultrasound 🙂