Black Friday Shopping Tips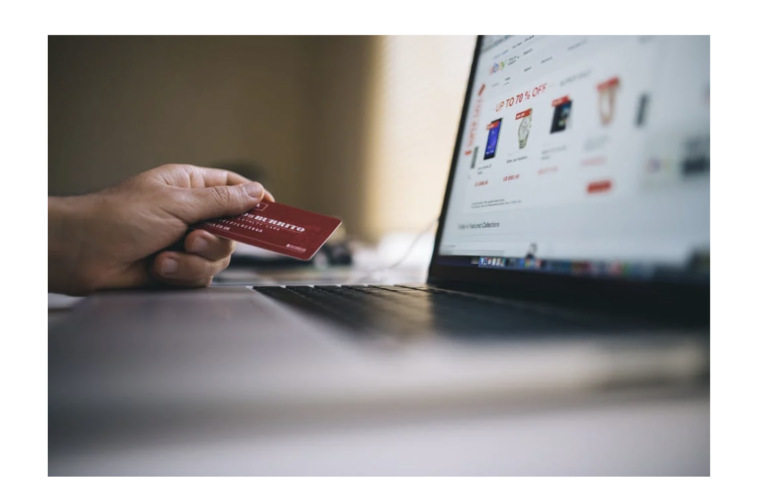 https://www.pexels.com/photo/working-macbook-computer-keyboard-34577/
If there is one date that a lot of people have marked on their calendar in the build-up to Christmas, it is Black Friday, which this year takes place on the 27th of November. This is a major shopping holiday, which enables people to make massive discounts on products. This includes savings as much as 50 percent off, and sometimes even more! With that in mind, we are going to provide you with some useful tips on how to make the most of Black Friday. So, let's take a look:
Research the different products you want to buy beforehand

– This is the first step that you should take when shopping in the Black Friday sales. After all, there are sales running at virtually every online store, and there is not enough time to go through everything. This is why it is a good idea to spend some time in the build-up researching the different products that are available. This will enable you to shop more efficiently on Black Friday, as you will know what products you want and where you should be purchasing them from. 
Be wary of brands that you have never heard of before

– You will find dirt cheap deals everywhere

on Black Friday

, and this can often make it difficult to separate good products from the bad. Just because a TV has a 4K sticker on it does not mean that it is going to be a great television, providing exceptional picture quality. This is why you need to be careful when it comes to brands you have never heard about. Make sure you read the comments that have been left by others so you can be sure that the brand has a good reputation for delivering the level of quality that you are looking for.
Be aware of the lifecycles when shopping for technology

– Most of the technology that is available today is released on a one-year cycle, which means that you are only going to need to wait 365 days for another new shiny model to be released onto the market. The big tech businesses will try their hardest to tempt you into purchasing their latest release, yet the device that is just one-year-old could be a perfect model to go for and it is also likely to be a lot cheaper as well. When you are shopping for technology, such as mobile phones, don't forget to look for deals on complimentary products as well, for example,

deals on mobile phone SIMs

. This will make sure that you are getting the entire package for as cheap as possible. 
Research the price history of your favorite products

– You may assume that it is not possible to find out how much a product used to cost, but you can! There are some useful tools on the web that can help you to figure out how much a product has been sold at previously. This is vital because it helps you to determine whether or not a product is really as good as it seems. For products that are sold on Amazon, for example, you can use CamelCamelCamel. For wider market coverage, there are tools like PriceRunner. We definitely advise using these tools because sales and deals can be marketed like they are the best ever when, in fact, they are far from it. 
Make a list of the different retailers that have the product you are interested in

– With most products, they are sold via different sites and retailers, and so this means that you will be able to purchase an item from a number of different places. This is why it makes sense to make a list of everywhere you can purchase your products from. By doing this, you will be able to ensure that you find the very best deal on all of your items. Price differences can be a lot more considerable than a lot of people realize, so a little bit of effort can go a long way in the build-up to Black Friday.
Are matched prices available?

– There are a number of retailers that offer a price match option. This means that if you find a product at a lower rate elsewhere, they will match the price. This is something that is carried onto Black Friday at some stores, so it is worth finding out whether or not this is the case for the retailers that you have listed. There are some benefits of using a company with a price match policy. This means you can get all of your products in one place, as you can ensure they are discounted to the lowest price on the web. This means that you will save money on delivery as well.
Set up online accounts in the build-up to Black Friday

– A lot of sites have been slow on Black Friday because of the increase in demand. Moreover, there are a lot of deals that are time and stock limited. After all, businesses are not going to be able to stock that they do not have! Once it is gone, it is gone. This is why it makes sense to open accounts with all of your favorite retailers in advance of Black Friday. You can enter your shipping information and personal data so that you do not have to input this on the day itself. You can sometimes get special offers for signing up too, which you may be able to combine with your Black Friday deal. 
Earn while you spend

– You can make your savings go even further by ensuring you earn while you spend. Check whether cashback is available to you. There are a lot of cashback websites that provide deals from more than 4,000 retailers, such as Topcashback and Quidco, and these sites do not cost anything to join, so you have got nothing to lose. Some of the sites will take a percentage of your cashback, so do keep this in mind, but you're not going to be spending any of your own money. You should never allow cashback to lure you into purchasing a product though; it should only ever be seen as a bonus. You can also choose credit and debit cards that will reward you with money-back when you make a purchase. If you do decide to do this, though, make sure that you pay your credit card on time, otherwise, you are going to be hit with interest, which will wipe your savings out altogether.
Take a look at the returns policy

– Aside from the tips that have been mentioned so far, it is also vital to check the returns policy. If you decide to purchase something in-store, you will only be able to return goods that are not faulty for

a refund or an exchange

if there is a return policy in place. You may assume that all companies are going to have a returns policy. While this is usually the case, it is not definite, as it is not required by law. If you purchase online, you will have more rights. From the date of delivery, you have two weeks to cancel your order. You then have an additional two weeks to return your order for a refund in full. You should also get your full postal expenses back as well. 
Don't only consider the saving; make sure you look at the actual price

– Do not assume that a deal is worth it because a massive saving is on the table. Perhaps the product was simply overpriced, to begin with? 
Check out Cyber Monday offers too

– Cyber Monday has become just as big as Black Friday in recent times. This takes place on the Monday after Black Friday, and it is for online sales only. A lot of retailers will run the same discounts as they do on Black Friday, but there are some that will spice it up a bit with different deals. It is worth looking into this to make sure that you do not miss out on an even better offer by purchasing on Black Friday instead of Cyber Monday.
Think about purchasing on Black Friday but collecting later

– Last but not least, the collection service that a lot of stores offer today is certainly worth taking advantage of on Black Friday. There are a lot of retailers that will hold your products for a week for you. This means that you don't have to pay any delivery fees because you will collect your products from the store. At the same time, you can avoid all of the crowds that are associated with Black Friday and pick up your items at a more convenient time for you.
So there you have it: some of the different factors that need to be considered when it comes to making the most of Black Friday. If you follow the tips that have been mentioned above, you can make sure that you maximize Black Friday so that you can make as many savings as possible on this popular shopping holiday!